A Sudden Death Boost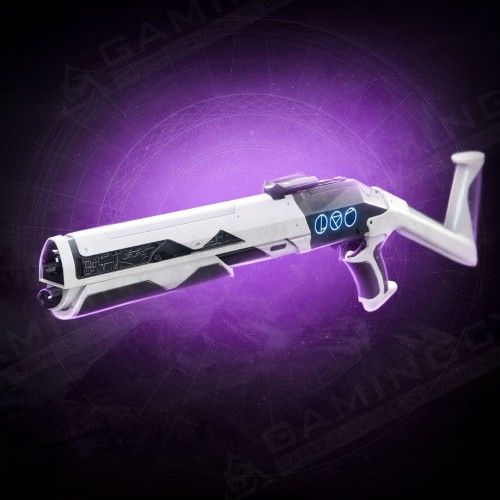 Boosting Schedule
Set the time when the booster may play your account with your manager. We can provide your whole carry while you're AFK without disturbing your usual gaming time!

24/7 support
Get a helpful human reply in ±15 seconds!

Hide My Boost
We've developed this unique software to protect you from bans and suspensions. It allows account sharing without flagging an account.

Secure Payments
You can pay securely with PayPal or your Credit Card via Stripe. All payments are covered with the customer protection system and money back guarantee!

Secure Web-site
SSL and HTTPS protocols are used for your 100% privacy & data safety
Presenting our exclusive offer allowing you to buy A Sudden Death boost, an extraordinary Legendary Kinetic Energy Shotgun now gracing Destiny 2 Lightfall. Unleash its unmatched potential through our premier carry services, meticulously curated by seasoned D2 veterans. Their profound expertise guarantees swift unlocking of your desired weapon – whether it's the legendary shotgun itself, the coveted God Roll, or specific perks. Our skilled gamers will tirelessly farm A Sudden Death on your behalf, providing a seamless and gratifying experience.
Regardless of your gaming platform – PlayStation, PC, or Xbox – our services cater to all players, ensuring that every individual can revel in the brilliance of our unparalleled assistance. Embark on your Destiny 2 journey with us today and relish the sheer convenience of boosting and elevating your gameplay to astonishing heights.
Why buying A Sudden Death is a must-have?
By purchasing A Sudden Death in D2, you get a Legendary Shotgun that belongs to the Aggressive Frame archetype, characterized by hard-hitting shots with high recoil. It has the unique trait of increasing its rate of fire after a kill, making it more deadly in rapid succession. The weapon's strengths lie in its high Impact, which results in significant damage per shot. Additionally, the increase in rate of fire after a kill can allow skilled players to chain kills effectively in close-quarters combat.
How to Get the A Sudden Death?
A Sudden Death shotgun is now obtainable from the Prophecy dungeon. You can farm the encounters one run after another until it drops. However, before the Lightfall, you needed to earn tokens in Trials of Osiris and receive rank-up packages from the emissary of the Nine. So, it was a reward for participating in the Trials of Osiris game mode.
The Perks of A Sudden Death and the God Roll
Behold the A Sudden Death Energy Shotgun, its base stats revealing its power:
Impact: 80
Range: 24
Stability: 26
Handling: 24
Reload Speed: 32
Zoom: 12
Rounds Per Minute: 55
Magazine: 4
The "God roll" for A Sudden Death would depend on whether you're looking for a good roll for PvE or PvP activities. Here are some suggestions:
A Sudden Death PvE God Roll:
Barrel

: Rifled Barrel or Full Choke

Magazine

: Assault Mag or Appended Mag

Perk 1

: Feeding Frenzy (increases reload speed after rapid kills)

Perk 2:

Trench Barrel (bonus melee damage after a shotgun hit)

Masterwork

: Reload Speed or Handling
A Sudden Death PvP God Roll:
Barrel

: Rifled Barrel or Full Choke

Magazine

: Accurized Rounds

Perk 1

: Quickdraw (faster ready and stow speed)

Perk 2

: Opening Shot (increased accuracy and range on initial shot)

Masterwork

: Range
What Makes A Sudden Death Worth the Farm?
Farming A Sudden Death Destiny 2 Shotgun demands unyielding commitment, honed skill, and an unrelenting pursuit of excellence. Regrettably, not every player possesses the luxury of abundant time or the mastery to navigate this arduous path. Yet, do not despair, for Gamingcy's adept carry services are poised to bridge this gap.
Within our ranks reside seasoned Destiny 2 sherpas, bedecked with intricate wisdom and unparalleled prowess. Relentlessly, they venture forth to A Sudden Death farming on your behalf, providing a comprehensive solution that heightens your gaming odyssey. Irrespective of whether you are a battle-scarred veteran or a fresh initiate, the magnetic allure of unlocking A Sudden Death legendary shotgun must not be underestimated.
Invest your trust in Gamingcy, your steadfast companion, and allow us to elevate your Destiny 2 voyage. With our boosts, you shall brandish this remarkable weapon with unwavering assurance, dominating the battleground in resplendent style. Embrace our expertise and embark on a journey that shall redefine your Destiny 2 legacy, etching an indelible mark upon the chronicles of time.
ETA:
Average starting time: 1-3 hours
Average Execution time: 5-6 hours
Rewards you will get:
A Sudden Death

Legendary Kinetic Energy Shotgun;

Prophecy

dungeon completed.
Unique

Armor and Weapon

drops;
Exp for your Season Pass and Artifact level.
Options available:
Random Roll

: a weapon with

random perk

combos.

Rolls with Guaranteed Perk

: We will get you a weapon with the

desired perk

roll.

God roll:

We will get you a weapon with the desired

god roll

.
Requirements:
1600+ Power Leve

l

Lightfall DLC

Recovery

(an experienced player will securely log into your account and do all the work for you)