The Shattered Throne Boost


Services available on this page are categorized under Destiny 2 The Shattered Throne carries. Originally introduced in the Forsaken expansion, TST has been reinvigorated in the recent Lightfall expansion, gaining particular significance when it enters its weekly rotation, allowing you to accumulate some of the game's best high-stat gear. Secure a spot for The Shattered Throne carry today, and conquer this intense PvE dungeon with the guidance of our seasoned Destiny 2 experts!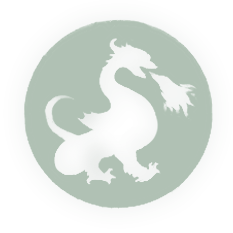 Complete D2 ST dungeon with PRO gamers: recovery or sherpa carries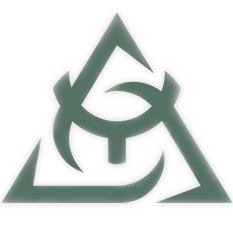 HideMyBoost system for your 100% privacy & security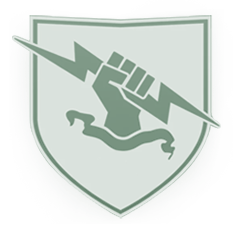 24/7 support: get a helpful human reply in ± 15 seconds!
The Shattered Throne Boosting: General Information
The Shattered Throne Boost by Gamingcy is an elite service designed for Guardians aiming to master one of Destiny 2's most intricate dungeons. This package empowers you to traverse the mysterious layers of this first introduced D2 dungeon, clearing its encounters and defeating bosses in your way with one primary mission - to kill Dûl Incaru before the Dreaming City curse consumes the entire region.
When you opt for our boosting service, you'll experience an expedited Shattered Throne run accompanied by Destiny 2 Lightfall elite sherpas. Since its release, these PRO gamers have been engrossed in this first-person MMOG, making them experts in all things PvE. Whether clearing the dungeon's enigmatic encounters or developing effective farming tactics when it's a featured weekly instance, they excel at steering our beloved customers toward victory.
Our Shattered Throne Boosts are the go-to option for all Guardians. Are you a dungeon veteran looking to optimize your run and complete it quickly with a decent fireteam? Perhaps a newcomer keen on understanding the subtleties of the game? Or maybe your eyes are set on acquiring new exclusive gear, including the must-have exotic bow? No matter your objective, our service is meticulously tailored to meet your needs.
Purchasing The Shattered Throne farm via our platform yields a lot of rewards. High-stat armor sets and unique weapons are no longer distant dreams but achievable goals. Our dedicated PRO gamers make these top-tier drops part of your D2 weaponry, transforming aspirations into tangible additions to your arsenal.
Here at Gamingcy, your overall Destiny 2 journey is our primary focus. Our boosting isn't solely about speeding through encounters; it aims to enrich your overall PvE experience. With our carry services, you'll not only thrive on the adrenaline rush of dungeon completion but also gain valuable insights from our sherpas and relish the joy of unlocking unparalleled gear and weapons.
Choosing Gamingcy's D2 Shattered Throne Boosting ensures an uninterrupted, rewarding, and unforgettable dungeon experience. Gear up, tap into unmatched expertise, and immerse yourself in the enigmatic depths of this Dreaming City's instance, brimming with compelling lore, challenges, and unparalleled rewards.
Destiny 2 The Shattered Throne Carry: What does it imply?
The Shattered Throne, a dungeon rich in enigmatic lore and unyielding encounters, serves as a milestone in Destiny 2's ever-unfolding story. Tackling its intricate challenges, each harder than the last, can be an imposing feat even for the most seasoned Guardians. Acknowledging this complexity, we present our custom-designed D2 Shattered Throne carries at Gamingcy, specifically crafted to ensure no Guardian has to face the formidable forces lurking in the Dreaming City alone.
While participating in the carry, you'll be engaged in the following encounters:
The Labyrinth:

The opening part of the instance involves navigating through a maze with various enemies and locked doors. Players must find and eliminate specific targets to progress.

The Descent:

Players traverse deeper into the dungeon after solving the labyrinth through a series of jump puzzles and mob encounters.

Catwalk and Thrall Hall:

requires good fireteam coordination, decent positioning, and high shooting skill.
Vorgeth, the Boundless Hunger: This is the first major boss in the dungeon. Vorgeth is a formidable Taken Ogre who requires a well-coordinated strategy to defeat.

Climb the Tower:

involves running through a maze while avoiding traps and defeating enemies.

Dûl Incaru, the Eternal Return:

The final boss of the dungeon, Dûl Incaru is a Taken Wizard with a host of minions. Teamwork and accurate shooting are key to defeating her.
Our Destiny 2 sherpas will carry you through each encounter, providing rich insights into the lore, explaining the dungeon's mechanics, and showing the fastest paths to finding the secret chests. Their multi-faceted goal is to guide you to survive and excel, farming highly coveted rewards and advancing your prowess as a Guardian. Multiple options, such as Sherpa and Recovery runs, are available for you to choose from. Below is the loot table of this instance:
Wish-Ender Exotic Bow;
Reverie Dawn gear set and Class Item;
Abide The Return;
Retold Tale;
Sleepless;
Tigerspite;
Twilight Oath;
Vouchsafe;
Waking Vigil;
Pallas Galliot (20% Drop Chance Ship).
Our offerings are engineered with your needs in mind, designed to provide success and an engaging MMOG experience. When you buy the Shattered Throne loot runs from us, you open the door to cooperation with elite fire teams of Destiny 2 sherpas. With experience spanning thousands of raids and dungeon carries, these experts are well-versed in all aspects of this instance, from its mysterious initial phases to the final epic fights with the bosses.
Our reviews
10/24/2022
Perfect!
Fast reply time, raid wasnt too long after purchase, raid went smoothly and fast!
7/6/2023
Worth the money, time, and very frie...
So i've bought a few boosts from GamingCY and all of them were completed smoothly no issues, always stayed in contact with me answered every stupid thing that i...
4/12/2023
Easy to work with.
Easy to work with.
8/26/2022
Recommend
These guys were very fast at responding, very nice to talk to, and have a very clean layout on their website. Definitely recommend using this site for any requi...
9/2/2022
Cool experience
Cool experience! Service was great and games were fun!
9/25/2023
Helpful And Professional
Customer support was very helpful, the player who helped did so fast. Was very happy how it all went, thank you
5/11/2023
Happy
Big, thanks for helping
2/8/2023
I've improved!
I honestly feel like a much better player after my time with the disc priest from your group :)
4/29/2023
Gamingcy is a great service...
Gamingcy is a great service. Quick action. The Raid group is also great. Timely information and fair dealing.
10/8/2022
I am really satisfied with their…...
I am really satisfied with their service, the response time is very fast, they were able to adapt to my schedule and each time they fulfilled their conditions q...
9/22/2022
Fated normal
Quick, on time. Very well done service!
9/8/2022
impressive
impressive! they made it easy to work with and are pros.
11/26/2022
first time usage
that even thought i died a lot didnt get kick also i was able to get the mount i wanted before the next expasion
10/1/2022
Pretty Smooth
The purchase went through without incident. The pre-communication was pretty good. There was no participation guidelines discussed during the raid, which might ...
10/13/2022
Very quick and amazing service...
Very quick and amazing service. Very friendly support and professional.
8/27/2022
My Gamingcy great experience...
Fast response and good prices Honesty and clear with times Trustworthy in regards of payment
6/14/2023
Fast and effective.
Fast and effective. Very fine.
11/14/2022
A+ service
A+ service, would highly recommend
9/1/2022
Professional
Professional, good and quick support. No problems.
8/31/2022
It was swift and profetional...
It was swift and profetional. I enyojed the service. The guys really pulled through. They could be more talkative though ;p but it wasn't an issue. I understand...
Four Compelling Reasons to Buy Shattered Throne Carry Now
Expert Guidance by Seasoned Sherpas: Our distinguished sherpas, renowned for their exhaustive understanding of Destiny 2's complex MMOG landscape, spearhead our D2 dungeon carries. Equipped with comprehensive knowledge of hundreds of encounters—from the starting labyrinthine corridors to the last boss fight, Dûl Incaru—these experts turn seemingly unconquerable obstacles into unmitigated victories.
Cost-Effective Solutions: Our fervor for Destiny 2 is not a mere flash in the pan; it signifies a profound, enduring commitment. We aim to provide affordable yet unparalleled Shattered Throne boosting services that guarantee exceptional value for your investment. By blending skillful gameplay, knowledgeable sherpas, and unwavering devotion, we ensure that every dollar spent manifests as palpable advancement within the dungeon.
Swift, Secure, and Streamlined: Each Shattered Throne run is tailored to align with your specific gaming objectives. Recognizing the passion that fuels Guardians to climb the Destiny 2 Lightfall ranks, our promise is to offer both proficient and prompt services. It assures the smooth unlocking of the dungeon's hidden caches, efficient farming of its demanding encounters, and loot-rich battles, all while prioritizing speed and safety.
Exclusive Rewards: Opting for our Shattered Throne carries unveils the concealed drops, featuring cutting-edge armor and weapons. Our mastery extends beyond clearing this PvE instance; we are experts in loot-farming strategies. It empowers you to gather these items, amplifying your in-game prowess and granting you a unique advantage in Destiny 2.
easy
Number ONE goal of our team is to make your time spent with us hassle-free and enjoyable
fast
We value your time and perfectly understand how important it is to get your boost right away!
effective
We know everything about online gaming. All of our 2067 boosters are members of top world guilds since early game expansions
safe
Secure Paypal payments;
Verified Trustpilot reviews;
Exclusive Hide My Boost system;
SSL and Https protocols for your 100% privacy and data safety.
D2 Shattered Throne Boost: Sherpa and Recovery
When you purchase Shattered Throne boosts from Gamingcy, rest assured you won't face the dungeon's intricate mysteries alone, and the colossal challenges within this iconic Dreaming City instance will be cleared hassle-free.
Our strategy is straightforward and designed to grant Guardians a seamless yet thrilling gaming experience. When you buy our Shattered Throne runs, our squad of skilled and devoted players swiftly mobilizes. Synchronizing with you via Discord, they form a stalwart fireteam, primed and ready to engage in the various encounters that await within the labyrinthine expanses of this PvE dungeon.
As your fire team assembles, your adventure through the instance's cryptic passageways and epic fights starts.
Sherpa Runs:

Our Sherpa services feature gaming savants who will guide you through the Shattered Throne's convoluted maze. With an encyclopedic grasp of PvE battle mechanics, they lead your foray, vanquishing formidable bosses, aiding in the discovery of hidden caches, and ensuring efficient and untroubled carry services at every juncture. They don't merely facilitate navigation; they enhance your gameplay by providing in-depth knowledge of game mechanics, tactics against formidable foes, and ways to boost your in-game Guardian's power level.

Recovery Service:

Conversely, our Recovery option presents a more passive experience. In this setup, you delegate your account to our specialists, who then execute the dungeon encounters to secure the much-desired rewards. Your security is paramount; we employ top-tier VPN connections and our proprietary Hide-My-Boost system to maximize safety during the entire process.
Regarding farming for rewards, the Shattered Throne is renowned for its premier loot: a unique armor set, legendary weapons, and a must-have exotic bow with a wall-hack perk. You're guaranteed a smooth and straightforward path to acquiring these coveted assets through our boosting services.
At Gamingcy, our Shattered Throne runs are your key to unlocking the dungeon's most guarded secrets while enriching your overall D2 progress.
Five Simple Steps to Buy Shattered Throne Boost
Procuring Destiny 2 Shattered Throne dungeon boosting via Gamingcy is equivalent to undertaking flawlessly provided runs deliberately engineered for your peak convenience. Let's demystify this incomparable experience step-by-step:
Choose Your Ideal Boost: Commence your quest in our Shattered Throne instance category. Amidst a broad spectrum of offerings, pinpoint the service that flawlessly complements your unfolding D2 objectives.
Customize Your Run: Adjust settings according to your desires—ranging from the dungeon's difficulty scale to the choice between Sherpa or Recovery runs, as well as options for Normal, Solo, or Solo Flawless expeditions.
Double-check and Confirm: Diligently assess your selected options before advancing to the payment gateway. Insert your personalized carry service into your cart and proceed to the checkout phase.
Engage in Discord: Following the validation of your purchase, our liaison will reach out to you through Discord. They'll navigate you through the subsequent steps, ensuring a fluid incorporation into our Sherpa's fireteam in D2 Lightfall.
Unwind and Admire the Mastery: Sit back as our proficient PRO gamers adeptly complete your Shattered Throne boost. Observe them conquer encounters, defeat bosses, and farm amazing weapons and armor for your Destiny 2 Guardian.
With Gamingcy, every facet of your Shattered Throne instance is meticulously crafted, keeping both precision and your fulfillment in focus, thereby providing a smooth path to the pinnacle within the dungeon's mysterious challenges.
shop
Choose the service you need and add it to the cart. If you have any questions - don't hesitate to ask our 24/7 support team
checkout
Follow the cart's instructions and pay securely with Paypal or with your Credit card!
process
Contact us in Discord, Skype, or Facebook messenger to confirm your order and start the service!
done
Once your service is completed, our manager will immediately inform you about it!
review
Your opinion matters! Share your experience with other customers and help us to improve!