Wish-Ender Boost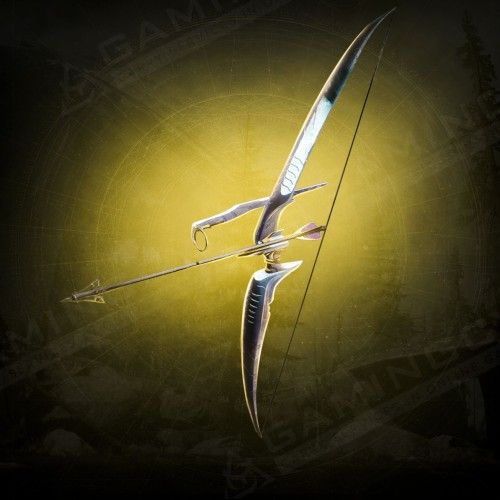 Boosting Schedule
Set the time when the booster may play your account with your manager. We can provide your whole carry while you're AFK without disturbing your usual gaming time!

24/7 support
Get a helpful human reply in ±15 seconds!

Hide My Boost
We've developed this unique software to protect you from bans and suspensions. It allows account sharing without flagging an account.

Secure Payments
You can pay securely with PayPal or your Credit Card via Stripe. All payments are covered with the customer protection system and money back guarantee!

Secure Web-site
SSL and HTTPS protocols are used for your 100% privacy & data safety
Introducing Gamingcy's exclusive service allowing you to buy Wish-Ender boost – the ultimate solution to your Destiny 2 challenges. Our sherpas will get this weapon for you with a 100% guarantee.
Wish-Ender, an exotic combat bow in Destiny 2's Forsaken expansion, boasts impressive perks. As a Kinetic weapon, it uses Primary ammo and grants the unique ability to see through walls, allowing you to locate enemies hidden behind cover. Moreover, its arrows can pierce through enemies, causing collateral damage to secondary targets.
We understand the challenges of tirelessly farming in the Shattered Throne, unsure if you'll ever lay hands on this coveted combat bow. That's why our expert PRO gamers are fully equipped to assist you. By choosing our boosting service, you'll join a team of highly skilled players dedicated to securing this potent and versatile weapon for you. Together, we'll conquer the Shattered Throne dungeon tenaciously until the Wish-Ender exotic combat bow rightfully becomes yours. You'll have ample opportunities to claim other valuable loot along the carry. Don't miss this chance to boost your gameplay and conquer the challenges ahead!
How to Obtain Wish-Ender
To unlock the Wish-Ender Exotic Bow in Destiny 2, you'll need to follow several steps as listed below. To begin with, you'll need to own the Forsaken expansion pack.
Start the Wish-Ender Quest:

You can start the Wish-Ender Quest in two ways. The first is to go to the Tower and interact with the Quest Archive, then go into the exotics section to grab the Wish-Ender quest. Alternatively, you can do a run of the Shattered Throne dungeon and get the mission from the statue inside the instance.

Beat the Shattered Throne Dungeon:

The Shattered Throne Dungeon is a challenging activity between a raid and a strike. Be aware that the dungeon is only available when the Taken curse is strongest every three weeks. To get to the Shattered Throne, you must enter The Confluence by exploring the cathedral in Rheasilvia. Present the Awoken Talisman to the Statue: Inside the Shattered Throne dungeon, you will find a statue after the ogre fight. Here, you need to present the Awoken Talisman to the statue.

Complete the Missing Quest:

This step might involve another mission or specific encounters within the Shattered Throne or elsewhere. Unfortunately, the source doesn't provide specific details about this quest step.

Cleanse Dreaming Tokens in the Shattered Throne:

After completing the previous quest step, you will receive Dreaming Tokens. These need to be cleansed within the Shattered Throne dungeon.

Receive the Wish-Ender Bow:

After cleansing the Dreaming Tokens, speak to the statue again to receive the Wish-Ender Bow.
Perks of Wish-Ender
In Destiny 2, the Wish-Ender is a formidable combat bow featuring the following perks:
Queen's Wrath

- When aiming down sights with a fully drawn bow, it highlights combatants behind walls and enables arrows to pierce shields. Particularly potent against [Shield-Piercing] Barrier Champions.

Broadhead

- This arrowhead design allows arrows to damage the target upon entry and exit, making it capable of overpenetrating multiple targets with a single shot.
Strengths of Wish-Ender
Wallhack Ability:

The ability to see through walls while aiming allows players to gain tactical advantages by knowing enemy positions even when they are hidden from view.

Collateral Damage:

The piercing ability of the arrows allows players to hit multiple enemies with a single shot, making it useful for crowd control and dealing with groups of enemies.

Effective Against Barrier Champions:

With the intrinsic Anti-Barrier perk, Wish-Ender becomes a strong choice for dealing with Barrier Champions, a challenging enemy type encountered in certain activities.
Why the Wish-Ender is worth farming
Farming Wish-Ender is highly desired by players due to its unique wall-piercing ability, which grants a significant tactical advantage in both PvE and PvP activities. It is particularly effective in activities with lots of cover or tight spaces, where the ability to see enemies through walls can provide a crucial edge. Additionally, the weapon's ability to overpenetrate multiple targets and its intrinsic perk for handling Barrier Champions makes it a valuable choice for endgame activities and challenging encounters.
To speed up your progression towards acquiring D2 Wish-Ender bow, take advantage of our professional boosting service. Empower your Guardian with unmatched might by making this wise purchase, and wield this extraordinary weapon with a profound sense of accomplishment. Don't hesitate – seize this chance to enhance your Guardian's prowess and become a force to be reckoned with!
ETA:
Average starting time: 1-3 hours
Average Execution time: 5-6 hours
Rewards you will get:
Wish-Ender Exotic Combat Bow;
Unique Armor and Weapon drops from the Shattered Throne;
Exp for your Season Pass and Artifact level.
Requirements

+ Important notes:
1600+ Power Leve

l

Forsaken DLC

Recovery

(an experienced player will securely log into your account and do all the work for you)