Waking Vigil Boost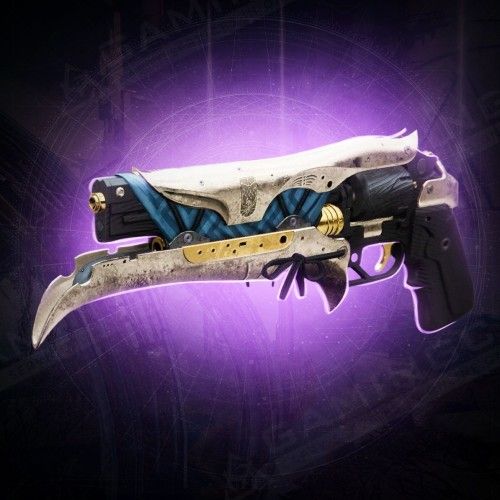 Boosting Schedule
Set the time when the booster may play your account with your manager. We can provide your whole carry while you're AFK without disturbing your usual gaming time!

24/7 support
Get a helpful human reply in ±15 seconds!

Hide My Boost
We've developed this unique software to protect you from bans and suspensions. It allows account sharing without flagging an account.

Secure Payments
You can pay securely with PayPal or your Credit Card via Stripe. All payments are covered with the customer protection system and money back guarantee!

Secure Web-site
SSL and HTTPS protocols are used for your 100% privacy & data safety
This exclusive Gamingcy's offering allows you to buy Waking Vigil boost, an iconic Dreaming City Legendary Energy Hand Cannon now available in Destiny 2 Lightfall. Embrace the unlocking of its unparalleled potential through our pinnacle carry services, thoughtfully administered by seasoned veterans of D2. Their profound mastery and insights guarantee the expeditious acquisition of any coveted armament. Whether your desire lies in possessing the legendary hand cannon itself, attaining the elusive God Roll configuration, or securing specific perks tailored to your aspirations, our adept gamers will diligently farm the Waking Vigil on your Guardian, crafting an experience that is both seamless and deeply gratifying.
Irrespective of your chosen gaming platform – be it PlayStation, PC, or Xbox – our services extend to embrace all players, ensuring that each individual can luxuriate in the radiance of our unparalleled assistance. Embark on your Destiny 2 odyssey in our company today, and immerse yourself in the sheer convenience of boosting and elevating your gameplay to levels of awe-inspiring grandeur.
Why buying the Waking Vigil is a must-have?
Purchasing Waking Vigil will grant you a versatile hand cannon that excels in PvE and PvP activities. It's known for its 140 RPM firing rate, making it effective for quick engagements and precision shots.
This hand cannon is found in the energy slot. Its standout feature is the capability to equip both the rangefinder and Opening Shot perks, thereby greatly enhancing the range of its initial shot.
It can become a reliable weapon in various combat scenarios with the right perks. It's particularly valuable in PvP due to its rate of fire and potential for solid rolls.
How to Get the Waking Vigil?
To obtain the Waking Vigil, you can complete activities in the Dreaming City. Upon your first weekly completion of the Shattered Throne dungeon, each encounter rewards you with a random Dreaming City item. From navigating the initial labyrinth-like encounter battling Vorgeth and fighting Dul Incaru, every boss presents an opportunity to obtain a piece of Dreaming City reward. Notably, the armor received from this dungeon often boasts impressive stats. For those in pursuit of superior gear, this weekly event is a must-participate. Two secret chests inside this dungeon can also drop the Waking Vigil.
The Perks of the Waking Vigil and the God Roll
Behold the Waking Vigil Hand Cannon, its base stats revealing its power:
Impact: 80
Range: 38
Stability: 44
Handling: 67
Reload Speed: 60
Rounds Per Minute: 150
Magazine: 12
Zoom: 14
The pursuit of the God Roll for the Waking Vigil is a path guided by individual preferences and playstyles. For PvE and PvP, here are some recommended perk combinations:
For PvE, a recommended god roll includes perks like Outlaw for fast reloads after precision kills and Dragonfly for area-of-effect damage upon precision kills. For PvP, a solid god roll might feature perks like Opening Shot for improved accuracy on the first shot of each engagement and Slideshot for increased stability and reload speed after sliding. Ultimately, the best roll depends on your playstyle and preferences, but these are some of the perks to aim for.
What Makes D2 Waking Vigil Farm Worth It?
Farming the Waking Vigil Destiny 2 Hand Cannon demands unwavering commitment, honed skill, and an undaunted pursuit of perfection. Alas, not every player possesses the luxury of time or the expertise to tread this arduous path. But fear not, for Gamingcy's adept carry services stand poised to bridge this gap.
Nestled within our ranks reside seasoned Destiny 2 sherpas, adorned with intricate wisdom and exceptional prowess. Tirelessly, they set forth to harvest the Waking Vigil farming on your account, offering a comprehensive solution that enriches your gaming escapades. Whether you stand as a seasoned warrior or a fledgling initiate, the allure of unlocking the Waking Vigil legendary hand cannon should never be underestimated.
Endow your trust in Gamingcy, your unwavering companion, and grant us the honor of elevating your expedition within Destiny 2. With our boosts, you shall wield this extraordinary weapon with unshakable confidence, dominating the battlefield in a triumphant flourish. Embrace our expertise and embark on a journey that promises to redefine your Destiny 2 narrative, etching an indelible legacy upon the chronicles of time.
ETA:
Average starting time: 1-3 hours
Average Execution time: 5-6 hours
Rewards you will get:
Waking Vigil

Legendary Energy Hand Cannon;

The Shattered Throne

dungeon completed;
Unique

Armor and Weapon

drops;
Exp for your Season Pass and Artifact level.
Options available:
Random Roll

: a weapon with

random perk

combos.

Rolls with Guaranteed Perk

: We will get you a weapon with the

desired perk

roll.

God roll:

We will get you a weapon with the desired

god roll

.
Requirements:
1600+ Power Leve

l

Lightfall DLC

Recovery

(an experienced player will securely log into your account and do all the work for you)