Grasp of Avarice Carry


Dive into the unparalleled Destiny 2 Grasp of Avarice carry with Gamingcy. Explore our site to find holistic answers to all your dungeon-related needs. We stand ready to assist, catering to PS4, PS5, Xbox, and PC players. Triumph over the master difficulty, find hidden chests, complete all challenges, and farm exclusive dungeon gear and new exotics with our elite sherpas. Purchase D2 GoA dungeon carries from our store and complete the hardest fights in Lightfall seamlessly!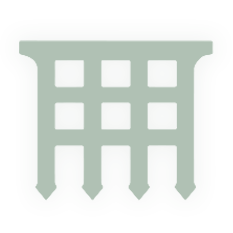 Complete D2 GoA dungeon with PRO gamers: recovery or sherpa carries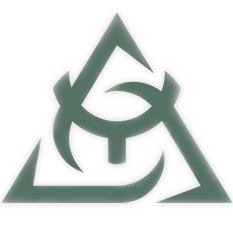 HideMyBoost system for your 100% privacy & security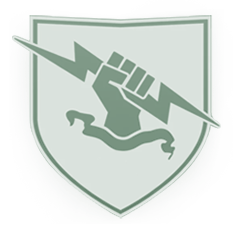 24/7 support: get a helpful human reply in ± 15 seconds!
Grasp of Avarice Boosting: General Information
On this segment of our store, you're invited to purchase a Last Wish boost and embark on the unparalleled gaming experience this renowned dungeon from the Forsaken expansion unfolds. This captivating carry service is laden with intense encounters and coveted rewards, featuring sought-after raid-specific gear, fueling the passion of every D2 enthusiast to conquer. At Gamingcy, we're unwavering in our commitment to transforming this ambition into a tangible experience on all platforms: PC, Xbox, and PlayStation. Our adept boosting expertise, tailored for both veteran Guardians and newcomers, assures an economical carry to claim triumph amidst all challenges this raid lays before you. Within the confines of the Last Wish raid, you're set to face an array of formidable bosses and puzzles. The dungeon boasts encounters like:
Skywatch

– Where Guardians tackle the Loot Cave Crystal Puzzle.

Rusted Gangplank

– A perilous Trap Puzzle awaits.
The first major boss fight against

Phry'zhia, The Insatiable

, demands agility, as a Timed Race follows it.

Shroud

– Sparrows and Mines require careful navigation.

Sunken Lair

– The objective is to Destroy the Shield.
The final battle against

Captain Avarokk, The Covetous

.
Though the dungeon itself is considered one of the more straightforward in Destiny 2, the Master Difficulty ensures that even seasoned Guardians will face a commendable challenge.
Destiny 2 Grasp of Avarice Carry: What does it imply?
Essentially, a Grasp of Avarice Carry implies cooperation between a customer and our experienced and skilled players, also known as "sherpas," accompany you or play on your behalf through the D2 GoA dungeon boost. The objective? To ensure you complete those high-stakes encounters, complex puzzles, and formidable bosses, especially if you find specific segments challenging or simply wish to optimize your gameplay experience.
Choosing our Grasp of Avarice Carries is not merely about fast-tracking your way through the dungeon. It's about acquiring the nuances, strategies, and insights that can only come from the best D2 players. Whether you're eager to get your hands on the exclusive exotic loot or aiming to experience every inch of the narrative without the setbacks of repeated defeats, our boosting service makes that vision attainable.
By entrusting Gamingcy with your in-game progression, you're paying for a seamless, enriching, and rewarding Destiny 2 experience. Our dedicated fireteams remain committed to ensuring every customer can bask in the glory of triumphant conquests, regardless of their skill level or prior PvE experiences. So, whenever you choose our paid services, know it's your ticket to mastering one of Destiny 2's most compelling dungeons with the proficiency and flair of a true Guardian.
Our reviews
10/7/2022
Prompt response and assistance...
Prompt response and assistance
5/7/2023
Great service
Great service, the customer support was incredible and the stream was amazing to watch. Really pleased with my purchase and will definitely use them again.
10/7/2022
Quick, easy, no hassle service....
Quick, easy, no-hassle service. Raiders knew what they were doing and there was only one wipe (One customer didn't understand the portal mechanic on Xymox.) Wou...
10/9/2022
Great run
Super professional and quick! I will be using your services again
12/27/2022
Very quick and excellent service...
Very quick and excellent service
5/13/2023
Great service
Great service. Good communication, speed, and security.
5/11/2023
Happy
Big, thanks for helping
4/11/2023
Gave it a shot and was pleasantly…...
Gave it a shot and was pleasantly surprised…..fast service, easy and super fast I will definitely use again and would definitely recommend to others !!!!
10/7/2022
Highly recommend their service...
Excellent work - quick and easy process.
10/9/2022
Very quick and friendly service...
Very quick and friendly service, well worth the price
4/11/2023
I recently used Gamingcy World of…...
I recently used Gamingcy World of Warcraft boosting service and was blown away by the experience. The customer service was excellent, and the boosters were extr...
8/1/2023
Highly Recommanded
Was a little hesitant at first, but after sitting for 4 days in M+ ques looking for may last Dungeon Portal run, I decided to give this service a go. Not disa...
10/4/2022
Excellent Gear Leveling
Booked two raids and a few mythic+ dungeon runs and was thrilled with the results. I've been working tons of hours and balancing grad school at the same time so...
10/20/2022
Very PROFESSIONAL and GENEROUS, best...
As others have said these guys are very professional, helpful and honest. They were so generous that they actually gave me a free Heroic SOTFO run when I only p...
10/8/2022
Very well done
Very well done, fast service and customize to my schedule. Perfect !!!
10/9/2022
Great experience
Great experience, live chat had great communication and fast replies, service was delivered within the hour. would recommend :)
10/18/2022
Amazing service
Amazing service! Superb communication and professionalism. Pilot completed the leveling service at an earlier date than expected. Highly recommend these guys!
9/3/2023
WoW DotI boost; very good experience...
Bought a WoW DotI boost. I was quite nervous because it was my first time buying a boost, but they were fast and efficient in setting up a group + finishing the...
10/17/2022
Incredibly easy to utilize!...
Incredibly easy to utilize and I got to participate. It was a great experience.
4/30/2023
AMAZING
AMAZING The customer support was spectacular the person who helped me was very patent with me while I was asking her a load of questions, she gave me everything...
Master Grasp of Avarice Boost:
The Difficulty and Rewards Explained
Master Grasp of Avarice boost stands as a testament to the lengths Guardians will go to in their pursuit of power and rewards. Released as part of the Bungie 30th Anniversary Pack, this dungeon is nestled in the iconic location of the Cosmodrome and offers Guardians a cautionary tale of greed and ambition.
Every week, Destiny 2 presents players with various challenges to test their mettle, and completing the "Grasp of Avarice" dungeon is one such hard task. Those who challenge its depths and emerge victorious are rewarded with Pinnacle Gear, items that dramatically push a player's power level, making them indispensable for high-tier activities.
The Master Difficulty in any Destiny 2 activity is hardcore PvE content. It requires a fireteam of well-equipped, high-powered Guardians with impeccable coordination and knowledge of the instance's mechanics. This heightened difficulty mode in the Grasp of Avarice dungeon boosting is only selectable when it's the weekly featured dungeon. The allure of the Master Difficulty lies not just in its elevated challenge but also in its drops: Legendary Dungeon Gear and the coveted Artifice Armor, with double rewards granted in the final encounter.
Specifically, the Master Grasp of Avarice has a power requirement of 1600, with modifiers like Champions (Overload and Barrier) and the Match Game, where enemy shields are highly resistant to unmatched elemental damage. It's advisable to tackle this difficulty at a power level of 1610 or higher.
Grasp of Avarice Artifice Armor Farm: How can Gamingcy help you?
Farming Artifice Armor in the Grasp of Avarice instance is only possible when this dungeon is available on the Master Difficulty level during the weekly rotation. However, there's a good point: you can clear the GoA dungeon as often as needed until the gear you are after drops. Moreover, farming the final boss allows you to get two items simultaneously.
Master Dungeons are the only source of Artifice Armor. This superior-stat equipment mirrors the standard instance loot but boasts an additional seasonal mod slot. This addition doesn't hold significant value for most PvE players. Completing various Destiny 2 tasks, even challenging ones such as raids and Grandmaster Nightfalls doesn't necessitate the extra seasonal mod slot. However, if you want to upgrade your gear to the pinnacle power level, you will get the precise stat benefit from Artifice Armor. For the rest, it merely serves as an enticing reason to attempt Master Dungeons, among the game's most demanding challenges.
Four Strong Reasons to Buy GoA Dungeon Carry Now
Masterful Guardians at Your Beck and Call: Our premier sherpas, recognized for their experience and profound understanding of Destiny 2's intricate dynamics, lead the Grasp of Avarice dungeon boosts on our site. Well-versed in unraveling the mysteries of Loot cave located in the Skywatch of the Cosmodrome, surmounting its multifaceted challenges, and defeating bosses such as the enigmatic Captain Avarokk the Covetous, these top players turn daunting challenges into crowning triumphs.
Unbeatable Prices: Our zeal for Destiny 2 is more than a transient obsession; our unparalleled offerings demonstrate a lasting allegiance. We are determined to provide first-class cost-effective GoA carries that won't deplete your wallet. With detailed strategies, thoroughly prepared sherpas, and an unwavering focus, we ensure that every dollar you spend morphs into palpable advancement in the Grasp of Avarice dungeon.
Fast, Secure, and Personalized: Every Grasp of Avarice boosting you purchase from our store is designed with an acute understanding of your gaming aspirations. We recognize the drive players have to elevate their game stature. Thus, we guarantee timely and skilled services, ensuring effortless traversal through the dungeon's entangled puzzles, enigmatic encounters, and battles abundant with treasures, all while ensuring safety and speed.
Superb Rewards: By choosing our boosts, you can access the treasured bounties concealed within the GoA, including cutting-edge gear and exotic weaponry. Our range of services extends to loot gathering, enabling you to unlock these must-have gear, intensifying your gaming prowess, and gifting you a notable advantage in Destiny 2.
easy
Number ONE goal of our team is to make your time spent with us hassle-free and enjoyable
fast
We value your time and perfectly understand how important it is to get your boost right away!
effective
We know everything about online gaming. All of our 2067 boosters are members of top world guilds since early game expansions
safe
Secure Paypal payments;
Verified Trustpilot reviews;
Exclusive Hide My Boost system;
SSL and Https protocols for your 100% privacy and data safety.
Destiny 2 Grasp of Avarice Carries:
Rewards and Loot Table
The Grasp of Avarice dungeon carry implies a fast run through this iconic PvE content launched during Bungie's 30th Anniversary Celebration, which is now an essential facet of the Destiny 2 journey. Recognized by many as among the best instances, its primary attraction is the exceptional loot it presents.
Guardians delving into its depths can expect the following rewards:
The Matador 64 and Hero of Ages are mainly desired, having left an indelible mark on Destiny's history;
The Eyasluna and the 1000 Yard Stare have also garnered significant interest, tailored for elite Crucible engagements and evidencing their combat prowess. While the dungeon offers nods to the original Destiny, it also showcases new drops, ensuring each run feels both rewarding and distinct;
Alongside these weapons, magnificent armor sets await Guardians. The Artifice armor, echoing the dungeon's core theme, symbolizes the successes achieved within. The Thorn-influenced Echo Suit armor adds both a nostalgic and powerful element to a Guardian's collection, elevating the entire Grasp of Avarice experience.
Hidden throughout the dungeon are clandestine chests, acting as reservoirs for extra loot and guaranteeing that curious Guardians receive rewards even beyond primary confrontations. Notably, Grasp of Avarice distinguishes itself without loot lockout, allowing Guardians unlimited farming opportunities, making it a prime location for consistent high-grade gear acquisition. To sum up, whether seeking powerful weapons or amazing armor sets, buying GoA boosts at Gamingcy, each dive into its mysteries will be unforgettable.
Five Simple Steps to Buy Grasp of Avarice Runs
Buying Destiny 2 GoA dungeon runs through Gamingcy offers a seamless experience tailored for unrivaled convenience. Let's elucidate this experience for you:
Identify Your Ideal Boost: Venture into our Grasp of Avarice instance category. Among multiple products available, select the one that suits your current Destiny 2 goals.
Customize Your Service: Chart your path forward. Adjust settings such as the dungeon's difficulty level, toggle between Sherpa or Recovery modes, Normal, Master, Solo, or Solo Flawless difficulties.
Inspect and Confirm: Before the payment, review your selected options. Add the carry to the cart, and proceed to checkout.
Collaborate with Your Assigned Sherpa: Our representative will contact you in Discord once your transaction is affirmed. He will give you further instructions and will help you get into our sherpa's group in D2.
Sit Back and Revel in Mastery: Settle in and observe with awe as our PRO gamers deftly complete the Grasp of Avarice boost, tackling daunting encounters, defeating all bosses, and unlocking coveted triumphs.
shop
Choose the service you need and add it to the cart. If you have any questions - don't hesitate to ask our 24/7 support team
checkout
Follow the cart's instructions and pay securely with Paypal or with your Credit card!
process
Contact us in Discord, Skype, or Facebook messenger to confirm your order and start the service!
done
Once your service is completed, our manager will immediately inform you about it!
review
Your opinion matters! Share your experience with other customers and help us to improve!