Matador 64 Boost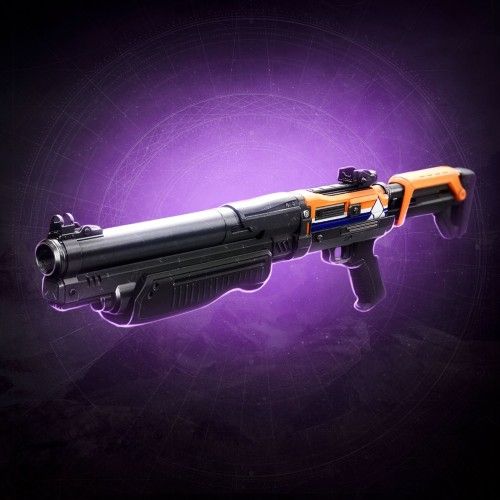 Boosting Schedule
Set the time when the booster may play your account with your manager. We can provide your whole carry while you're AFK without disturbing your usual gaming time!

24/7 support
Get a helpful human reply in ±15 seconds!

Hide My Boost
We've developed this unique software to protect you from bans and suspensions. It allows account sharing without flagging an account.

Secure Payments
You can pay securely with PayPal or your Credit Card via Stripe. All payments are covered with the customer protection system and money back guarantee!

Secure Web-site
SSL and HTTPS protocols are used for your 100% privacy & data safety
Discover our exclusive offer that allows you to buy Matador 64 boost, an exclusive Grasp of Avarice dungeon Legendary Energy Shotgun now gracing the world of Destiny 2. Unleash its unparalleled potential with our top-tier carry services, meticulously provided by seasoned D2 players. Their profound expertise ensures swift unlocking of any weapon you desire, whether it's the legendary shotgun itself, the highly sought-after God Roll, or specific perks. With our professional gamers diligently farming the Matador 64 on your Guardian, you're guaranteed a seamless and satisfying experience.
Regardless of your gaming platform – PlayStation, PC, or Xbox – our services cater to all players, promising a brilliant and unparalleled level of assistance. Embark on your Destiny 2 odyssey with us today and revel in the sheer convenience of boosting and elevating your gameplay to awe-inspiring heights.
Why buying the Matador 64 is a must-have?
Purchasing the Matador 64, you receive a D2 weapon which is known for being a powerful shotgun in the Crucible (PvP) thanks to its Precision Frame archetype. Precision Frame shotguns fire pellets in an oval shape, making them extremely desirable for PvP engagements as they cover more of a guardian's outline at the right range. This allows for more consistent and lethal hits in close-quarters combat. Additionally, its solid range stat makes it effective in PvE as well.
How to Get the Matador 64?
To obtain the Matador 64 shotgun, players need to venture into the "Grasp of Avarice" dungeon, which is available for those who purchased the 30th Anniversary Pack. The weapon can drop from the first boss encounter in the dungeon. Additionally, it can also be obtained from the final boss, but the drop chance is 1-in-9 compared to 1-in-4 from the first boss. Waiting for Grasp of Avarice to be the weekly featured dungeon enables repeated drops from the same encounter, which can improve the chances of obtaining desirable rolls.
The Perks of the Matador 64 and the God Roll
Behold the Matador 64 Shotgun, its base stats revealing its power:
Impact: 80
Range: 65
Stability: 48
Handling: 43
Reload Speed: 48
Aim Assistance: 65
Inventory Size: 45
Zoom: 12
Airborne Effectiveness: 2
Recoil: 77
Rounds Per Minute: 65
The pursuit of the God Roll for the Matador 64 is a path guided by individual preferences and playstyles. For PvE and PvP, here are some recommended perk combinations:
Matador 64 PvE God Roll:
Barrel

: Smoothbore or Smallbore

Battery

: Assault Mag (also good: Tactical Mag)

Perk 1

: Lead from Gold or Threat Detector

Perk 2

: Swashbuckler or Golden Tricorn (also good: One-Two Punch)

Masterwork

: Reload Speed
Matador is a strong PvE shotgun with Assault Mag for higher fire rate and DPS. Tactical Mag is a good alternative. In Column 3, go for Lead from Gold or Threat Detector. Column 4 offers damage-boosting perks: Golden Tricorn, Swashbuckler, Harmony, and One-Two Punch for melee builds.
Matador 64 PvP God Roll:
Barrel

: Smoothbore or Smallbore

Magazine

: Accurized Rounds or Light Mag

Perk 1

: Perpetual Motion or Threat Detector

Perk 2

: Opening Shot or Killing Wind

Masterwork

: Range
The Matador 64, with its Precision frame, has become popular after shotgun hip-fire reticle changes. Prioritize Range, and choose Smoothbore or Smallbore for barrels, and Accurized Rounds or Light Mag for the magazine. In Column 3, choose between Perpetual Motion or Threat Detector for improved handling. Column 4 offers a choice between Opening Shot and Killing Wind, with most preferring Opening Shot for ease of use. With the right setup, you can achieve a high range stat for better performance.
What Makes the Matador 64 Worth the Farm?
Farming the Matador 64 Destiny 2 Shotgun requires dedication, skill, and a lot of grind. However, not everyone has the luxury of time or expertise to navigate this challenging path. Fear not, for Gamingcy's professional carry services are here to help you.
Our boosters list boasts top-level Destiny 2 sherpas, adorned with intricate knowledge and exceptional skill. They tirelessly venture forth to Matador 64 farming on your behalf, providing a comprehensive solution that enhances your gaming experience. Whether you're a seasoned veteran or a new player, the allure of unlocking the Matador 64 GoA shotgun cannot be underestimated.
Trust Gamingcy as your go-to store, and let us elevate your Destiny 2 journey. With our unwavering services, you'll wield this extraordinary weapon with unmatched confidence, dominating the battlefield in triumphant fashion. Embrace our expertise and embark on a journey that will redefine your Destiny 2 legacy, leaving an indelible mark upon the annals of time.
ETA:
Average starting time: 1-3 hours
Average Execution time: 5-6 hours
Rewards you will get:
Matador 64

Legendary Energy Shotgun;

Grasp of Avarice

dungeon completed.
Unique

Armor and Weapon

drops;
Exp for your Season Pass and Artifact level.
Options available:
Random Roll

: a weapon with

random perk

combos.

Rolls with Guaranteed Perk

: We will get you a weapon with the

desired perk

roll.

God roll:

We will get you a weapon with the desired

god roll

.
Requirements:
Bungie 30th Anniversary Pack

Recovery

(an experienced player will securely log into your account and do all the work for you)