1000 Yard Stare Boost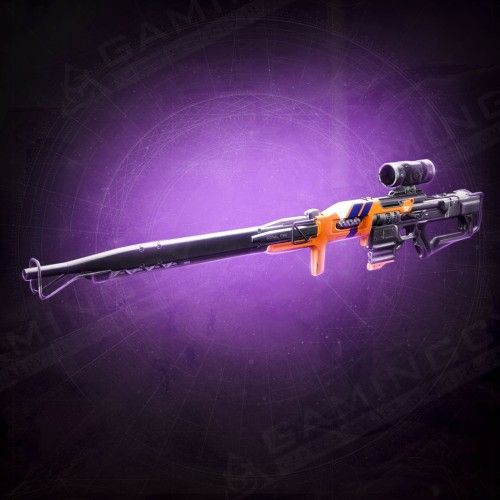 Boosting Schedule
Set the time when the booster may play your account with your manager. We can provide your whole carry while you're AFK without disturbing your usual gaming time!

24/7 support
Get a helpful human reply in ±15 seconds!

Hide My Boost
We've developed this unique software to protect you from bans and suspensions. It allows account sharing without flagging an account.

Secure Payments
You can pay securely with PayPal or your Credit Card via Stripe. All payments are covered with the customer protection system and money back guarantee!

Secure Web-site
SSL and HTTPS protocols are used for your 100% privacy & data safety
Enjoy an exclusive GoA dungeon that lets you buy 1000 Yard Stare boost, an exclusive Legendary Energy Sniper Rifle now gracing Destiny 2. Unleash its unmatched potential with our top-tier carry services, meticulously provided by seasoned D2 players. Their profound expertise guarantees swift unlocking of any weapon you desire, whether it's the legendary sniper rifle itself, the highly sought-after God Roll, or specific perks. Our professional gamers will diligently farm the 1000 Yard Stare SR on your account, ensuring a seamless and satisfying experience.
No matter your gaming platform, be it PlayStation, PC, or Xbox, our services cater to all players, promising everyone the brilliance of our unparalleled assistance. Embark on your Destiny 2 odyssey with us today and indulge in the sheer convenience of boosting your gameplay to awe-inspiring heights.
Why buying the 1000 Yard Stare is a must-have?
Purchasing the 1000 Yard Stare is a great solution as this SR excels in its high Impact stat, making it effective for dealing heavy damage to enemies, especially in PvE encounters. Its good range and aim assistance also aid in accurate long-range shots. For players who prefer a quick and responsive sniper rifle in both PvE and PvP, the recommended god roll with perks like Quickdraw and Snapshot Sights allows for fast handling and aiming, making it a strong choice for precise shots in various game modes.
How to Get the 1000 Yard Stare?
To obtain the illustrious 1000 Yard Stare, you'll want to venture into the depths of the Grasp of Avarice dungeon, where the fate of legendary loot awaits. As you delve deeper into this enigmatic and challenging realm, you'll not only be on the quest for the elusive sniper rifle but also have the opportunity to collect the coveted Artifice armor set.
The Perks of the 1000 Yard Stare and the God Roll
Gaze upon the awe-inspiring 1000 Yard Stare Sniper Rifle, its profound might embedded in its foundational attributes, unveiling a true force to be reckoned with:
Impact: 70
Range: 52
Stability: 45
Handling: 42
Reload Speed: 41
Aim Assistance: 66
Inventory Size: 50
Zoom: 44
Recoil: 76
Rounds Per Minute: 90
Magazine: 4
Embarking on the quest for the elusive God Roll of the 1000 Yard Stare SR is a journey uniquely shaped by individual preferences and playstyles, especially tailored for both the PvE and PvP realms. Unveil the coveted combinations that unlock its utmost potential:
In the PvE content, where triumph over relentless opponents awaits, a harmonious combination of perks is recommended to optimize its prowess:
Barrel

: Fluted Barrel (Stability +5, Handling +14) - Steadiness and agility in perfect balance.

Magazine

: Accurized Rounds (Range +9) - Elevate accuracy to astonishing heights.

Perk 1

: Quickdraw - A seamless draw, defying the bounds of time.

Perk 2

: Snapshot Sights - Swiftly aim down sights, seizing every fleeting opportunity.

Masterwork

: Handling - Refine its responsiveness to an art form.

Mod

: Targeting Adjuster - Perfectly hone in on your mark with unerring precision.
And in the PvP, where swift reflexes determine victory, the emphasis is on honing handling to its utmost potential:
Barrel

: Fluted Barrel (Stability +5, Handling +14) - The epitome of agility and control.

Magazine

: Accurized Rounds (Range +9) - Ensure your shots find their mark with unyielding accuracy.

Perk 1

: Quickdraw - A blur of motion as the weapon leaps into action.

Perk 2

: Snapshot Sights - A blink-and-you'll-miss-it advantage in sighting down targets.

Masterwork

: Handling - Elevate its nimbleness to astounding levels.

Mod

: Targeting Adjuster - Your aim, a beacon of precision amidst the chaos of battle.
With these sacred combinations at your fingertips, the 1000 Yard Stare becomes an extension of your very being, an instrument of unparalleled devastation, resonating with your unique style and approach. As you venture forth in Destiny's universe, may this legendary sniper rifle be your guiding light, carving a path to triumph in every battle that lies ahead.
What Makes the 1000 Yard Stare Worth the Farm?
Farming the 1000 Yard Stare Destiny 2 Sniper Rifle demands dedication, skill, and an unwavering pursuit of perfection. However, not every player has the luxury of time or expertise to conquer this challenging path. Fear not, for Gamingcy's professional carry services are poised to bridge the gap.
Within our ranks reside seasoned Destiny 2 sherpas, adorned with intricate knowledge and exceptional prowess. They tirelessly venture forth to 1000 Yard Stare farming on your behalf, offering a comprehensive solution that elevates your gaming experience. Whether you're a seasoned veteran or a fresh-faced initiate, the allure of unlocking the 1000 Yard Stare legendary sniper rifle must not be underestimated.
Place your trust in Gamingcy, your unwavering companion, and let us elevate your Destiny 2 journey. With our expert boosts, you'll wield this extraordinary weapon with unwavering confidence, dominating the battlefield in triumphant fashion. Embrace our expertise and embark on a journey that will redefine your Destiny 2 legacy, leaving an indelible mark upon the annals of time. Your destiny awaits, and we are here to guide you towards greatness.
ETA:
Average starting time: 1-3 hours
Average Execution time: 5-6 hours
Rewards you will get:
1000 Yard Stare

Legendary Energy Sniper Rifle;

Grasp of Avarice

dungeon completed.
Unique

Armor and Weapon

drops;
Exp for your Season Pass and Artifact level.
Options available:
Random Roll

: a weapon with

random perk

combos.

Rolls with Guaranteed Perk

: We will get you a weapon with the

desired perk

roll.

God roll:

We will get you a weapon with the desired

god roll

.
Requirements:
Bungie 30th Anniversary Pack

Recovery

(an experienced player will securely log into your account and do all the work for you)