Hero of Ages Boost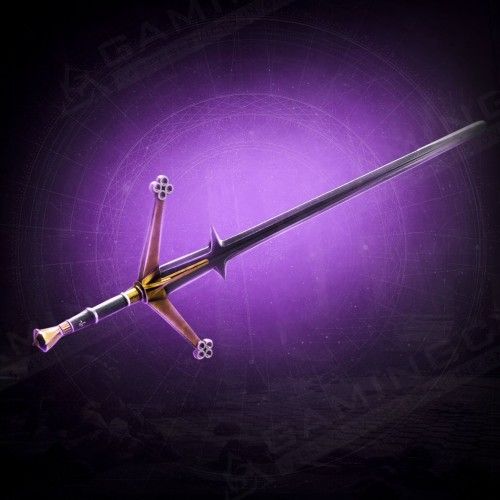 Boosting Schedule
Set the time when the booster may play your account with your manager. We can provide your whole carry while you're AFK without disturbing your usual gaming time!

24/7 support
Get a helpful human reply in ±15 seconds!

Hide My Boost
We've developed this unique software to protect you from bans and suspensions. It allows account sharing without flagging an account.

Secure Payments
You can pay securely with PayPal or your Credit Card via Stripe. All payments are covered with the customer protection system and money back guarantee!

Secure Web-site
SSL and HTTPS protocols are used for your 100% privacy & data safety
Here you can buy Hero of Ages boost, an exclusive Grasp of Avarice Legendary Power Sword in Destiny 2. Unlock its unrivaled potential with our top-tier carry services, meticulously provided by seasoned D2 players. With their profound expertise and knowledge, we ensure the swift unlocking of any weapon you desire - whether it's the legendary sword itself, the highly sought-after God Roll, or specific perks. Our professional gamers will diligently farm the Hero of Ages on your behalf, guaranteeing a seamless and satisfying experience.
No matter your gaming platform - PlayStation, PC, or Xbox - our services cater to all players, promising an exceptional experience for every soul. Embark on your Destiny 2 odyssey with us today, and revel in the sheer convenience of boosting your gameplay to awe-inspiring heights.
Why buying the Hero of Ages is a must-have?
Purchasing The Hero of Ages, you get a superb weapon that excels at dealing with groups of enemies in PvE thanks to its Vortex Frame and perks like Demolitionist and One for All. In PvP, Vortex Frame swords like the Hero of Ages are effective against roaming supers, making them good choices for dealing with tough opponents. The weapon can deliver powerful heavy spin attacks when fully charged, making it a formidable choice for various encounters.
How to Get the Hero of Ages?
The Hero of Ages sword is part of the 30th Anniversary bundle content and is not available as free-to-play. Players need to purchase the 30th Anniversary pack to gain access to the weapon and other associated content. The sword can be acquired by completing the Grasp of Avarice dungeon, and players will need to clear the Fallen Shield encounter to receive the sword as a reward.
The Perks of the Hero of Ages and the God Roll
Behold the Hero of Ages Sword, its base stats revealing its power:
Swing Speed: 40
Impact: 60
Range: 40
Charge Rate: 25
Ammo Capacity: 59
The pursuit of the God Roll for the Hero of Ages is a path guided by individual preferences and playstyles. For PvE and PvP, here are some recommended perk combinations:
Hero of Ages PvE God Roll
Barrel:

Honed Edge or Hungry Edge

Magazine:

Balanced Guard

Perk 1:

Tireless Blade or Unrelenting

Perk 2:

Chain Reaction
Regarding PVE, the Hero of Ages is best for taking on groups of enemies, not single targets. Use Honed Edge or Hungry Edge in the first slot. Hungry Edge provides more ammo, making it preferable for this setup. Choose Balanced Guard for increased stability, inventory size, defense, and efficiency. For the primary perk, Unrelenting works well since you'll be in close combat, healing when foes are defeated. Pair it with Chain Reaction for dealing with mobs effectively.
Hero of Ages PvP God Roll
Barrel:

Honed Edge

Magazine:

Burst Guard or Balanced Guard

Perk 1:

Duelist Trance or Unrelenting

Perk 2:

Assassin's Blade
Go for Honed Edge for increased damage. Choose Balanced Guard for defense. For primary perks, consider Duelist Trance for charge rate, defense, and efficiency after kills, or Unrelenting for health after securing a kill. It's a matter of preference during Heavy Ammo moments.
What Makes the Hero of Ages Worth the Farm?
Farming the Hero of Ages Destiny 2 Sword demands dedication, skill, and a decent desire to grind the GoA instance. Unfortunately, not every player has the luxury of time or expertise to conquer this challenging path. But fear not, as Gamingcy's professional carry services are here to help you.
Within our ranks, seasoned Destiny 2 sherpasl, adorned with intricate knowledge and exceptional prowess. They tirelessly venture forth to Hero of Ages farming on your behalf, offering a comprehensive solution that elevates your gaming experience. Regardless of whether you're a battle-hardened veteran or a fresh-faced initiate, the allure of unlocking the Hero of Ages legendary sword must not be underestimated.
Place your trust in Gamingcy, your unwavering companion, and let us elevate your Destiny 2 journey. With our boosts, you shall wield this extraordinary weapon with utmost confidence, dominating the battlefield in triumphant fashion. Embrace our expertise and embark on a journey that will redefine your Destiny 2 legacy, leaving an indelible mark upon the annals of time.
ETA:
Average starting time: 1-3 hours
Average Execution time: 2-3 hours
Rewards you will get:
Hero of Ages

Legendary Power Sword;

Grasp of Avarice

dungeon completed.
Unique

Armor and Weapon

drops;
Exp for your Season Pass and Artifact level.
Options available:
Random Roll

: a weapon with

random perk

combos.

Rolls with Guaranteed Perk

: We will get you a weapon with the

desired perk

roll.

God roll:

We will get you a weapon with the desired

god roll

.
Requirements:
Bungie 30th Anniversary Pack

Recovery

(an experienced player will securely log into your account and do all the work for you)