Duality Carry


Explore the enigmatic depths of Destiny 2 efficiently by securing Duality Dungeon carry services at Gamingcy. Triumph over this Calus instance on Master level, Solo, and Flawless, all under the guidance of Destiny 2's top sherpas. Get amazing Artifice armor, farm weekly challenges, and unlock indispensable rewards featuring the sought-after Heartshadow exotic. Reap the full benefits of our D2 Duality carries, and reign supreme in the Lightfall expansion with Gamingcy!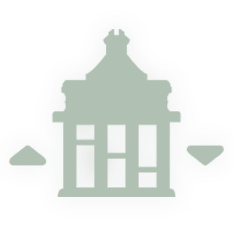 Complete D2 Duality dungeon with PRO gamers: recovery or sherpa carries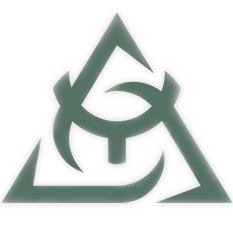 HideMyBoost system for your 100% privacy & security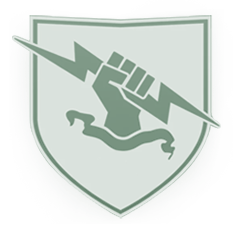 24/7 support: get a helpful human reply in ± 15 seconds!
Duality Boosting: General Information
On this segment of our website, you have the opportunity to buy a Duality boost and submerge yourself in the unique gaming adventure this Season of the Seraph Dungeon offers. This enthralling carry service is brimming with arduous confrontations and invaluable prizes, including the highly desirable Duality exotic bow, creating a yearning for every D2 gamer to master. At Gamingcy, we're dedicated to making this aspiration a reality on all platforms: PC, Xbox, and PlayStation. Our expert boosting services, designed for seasoned Guardians and novice players alike, pledge an affordable carry to triumph over every hurdle this instance presents. In the Duality dungeon, you will advance through a series of diverse bosses and challenges. Here is a concise rundown of the encounters and their sequence as follows:
Enter The Echo Of Calus's Consciousness:

This is the initial stage where players delve into the mind of Calus.

Defeat The Nightmare Of Gahlran, Sorrow Bearer:

Guardians fight the first boss, Gahlran.

Unlock The Vault:

Players navigate to the vault after defeating Gahlran.

Defeat The Nightmare Of Princess Caiatl:

The final challenge is killing Princess Caiatl.
Bear in mind each encounter demands teamwork, a meticulously implemented plan, and the correct gear configurations to succeed.
Destiny 2 Duality Carry: What does it imply?
Duality Dungeon Carries at Gamingcy are exclusively executed by experienced, elite gamers. Initially introduced during the Season of the Seraph and located on the Moon in the Derelict Leviathan, the instance witnessed a revival in the Lightfall expansion when Bungie implemented the weekly dungeon rotation for D2. This renaissance has transformed the Duality into a treasure trove of coveted artifice armor and other precious loot that we'll elaborate on further down.
Choosing Gamingcy is not just about seeking support; it's about joining an expert fireteam and experiencing the enriching camaraderie it offers. Our boosters are far more than regular gamers; they are Guardians who truly encapsulate the spirit of Destiny 2. They are committed to aiding you in overcoming every obstacle and triumphing over every boss, even those as fearsome as Nightmare Of Gahlran and Caiatl.
Our boosters are well-versed in the dungeon's unique mechanics. The complex puzzles, entailing Mastery level, signal activations, and node alignments, are like a second language to them. They have a profound understanding of the tactics and strategies needed to vanquish the array of encounters, ranging from platforming trials to strenuous boss battles. They can guide you through each phase, elucidating the mechanics and providing immediate feedback and support.
In conclusion, engaging in the Destiny 2 Duality Dungeon carry with Gamingcy's sherpas guarantees a remarkably seamless and rewarding experience.
Our reviews
8/20/2022
pretty good and quick
helpful and quick
9/9/2022
Great customer service
Great customer service, the players were very professional and answered any questions I had very orginzed. Only thing is I wish they had more players so the boo...
9/4/2022
Amazing Service, Super Fast & Profes...
Wanted to improve my rating from 1600 to 1950, and it got done within 1 hour with these guys! Absolutely amazing players. Will 100% do this again. TRUST ME!
10/14/2022
Shadowlands KSM
Ordered the Shadowlands KSM and the team was very helpful and friendly. Was a smooth and fast experience overall, would recommend.
10/8/2022
Good, quick , services!
Everything was quick and precise, it was a very good experience and seemed very professional.
6/24/2023
You guys/girls rock!!
You guys/girls rock!!! This is the second run I have done and it's always been smooth
12/2/2022
Very fast and good service...
Very fast and good service
5/31/2023
5/5 superb services
amazing service amazing communication, if you are thinking about a boosting service Gamingcy.com is the number 1 site. Highly recommended they will not let you ...
8/27/2022
Great run
It was a really nice and smooth run, got the invite to the group shortly after i placed the order. The run was faster than i expected and i even got some loot f...
5/11/2023
Happy
Big, thanks for helping
8/29/2022
Hey it was an awesome Experience and...
Hey it was an awesome Experience and i am very thankful for the fast and precise Service.
4/18/2023
Heroic boost
Fast, professional. Great experience!
8/26/2022
Recommend
These guys were very fast at responding, very nice to talk to, and have a very clean layout on their website. Definitely recommend using this site for any requi...
4/7/2023
really fast and nice people :D...
really fast and nice people :D
10/6/2022
Fast and professional
Fast and professional, would recommend and use again.
9/9/2022
The raid was really great!...
The raid was really great! Very fast, no wipes, instructions are clear. I would do it again next time. Worth the price. Thank you very much.
5/27/2023
Very good fast and reliable...
Very good fast and reliable. Will do again.
8/23/2022
Fanzastic :)
The Group was amazing! Fast and 100% save! 😁 My next order will come!
8/23/2022
War super schnell und angenehm...
War super schnell und angenehm
9/12/2022
Absolutely wonderful service...
Absolutely wonderful service Ordered a fated run and got into the soonest spot, it was super quick and a great experience overall
Master Duality Boost: The Difficulty and Rewards Explained
The Master Duality boosting is a challenge tailored for the courageous at heart and deft of hand within the realm of Destiny 2. Engaging in this venture signifies embarking on a journey through this dungeon on the Master difficulty level - a feat demanding exceptional skill, tactical understanding, and tenacity. The intricacy of the puzzles, its adversaries' lethal cunning, and its mechanics' complexity are elevated significantly on this level, requiring more than just primary mastery of the game. This adventure is indeed not for the faint-hearted.
However, with significant risks come great rewards, and the Master Duality boost promises an enticing array. Triumphing over the demanding challenges offers an exclusive chance to acquire the legendary Artifice Armor, renowned for its high stats and exotic perks. This armor set provides substantial power boosts and equips Guardians with the prowess to tackle even more challenging battles, making it a precious asset for every player.
Additionally, farming the Master Duality Dungeon provides access to other enticing rewards, including unique emblems that signify your remarkable achievement. Moreover, it offers the opportunity to obtain the rare weapons packed with powerful perks that substantially elevate your Guardian's combat effectiveness.
In essence, the Master Duality Boost, while intensely challenging, opens the door to a treasure trove of rewards that can significantly bolster your gaming prowess. It's an expedition that combines exhilarating battles with high stakes, making it a thrilling aspect of the Destiny 2 universe.
Duality Artifice Armor: All you need to know
In Destiny 2's Armor 2.0, every piece is equipped with mod slots. These slots accommodate various modifications that range from augmenting the armor's statistics to generating Elemental Wells or Power Orbs, all of which significantly contribute to a player's comprehensive build. The distinguishing factor between conventional and artifice armor lies in the extra mod slot that artifice armor possesses. This additional slot might seem insignificant at first, but it proves essential during the advanced phases of Destiny builds, enabling the accommodation of as many mods as possible. Acquiring artifice armor is exclusive to advanced-level challenges, such as the Master Duality dungeon.
Four Strong Reasons to Buy Duality Carry Now
PRO gamers at your service: Only the best sherpas, whose strategies and intricate comprehension of Destiny 2's mechanics are virtually unmatched, drive the Duality Dungeon carries at our site. Skilled in decoding complex enigmas, completing Duality's challenges, and toppling imposing bosses such as the mighty Akelous and cunning Persys, these seasoned players convert challenges into triumphs.
Amazing prices: The fervor for Destiny 2 among us is not merely a fleeting fascination; it's a devotion manifesting in our exceptional services. We aspire to deliver top-tier boost experiences without burdening your finances. Our meticulous walkthroughs, expertly-curated guides, and unwavering commitment transform every investment into tangible progress in the Duality Dungeon.
Swift, Safeguarded, and Tailored to You: Every Duality Dungeon carry purchased from our site is meticulously crafted to resonate with your distinct gaming needs. We acknowledge the impetus to ascend in the game. Hence, we pledge promptness and proficiency, facilitating seamless navigation through the dungeon's vertical mazes, circuit enigmas, and skirmishes teeming with loot in a shielded and swift manner.
Gateway to Artifice Armor and Distinctive Weapons: Availing our boosts, you'll unlock the coveted rewards within the Duality Dungeon, encompassing the new gear and exotics. Our services stretch to loot farming, allowing you to get these remarkable items, boosting your gameplay, and bestowing you the much-needed upper hand in Destiny 2.
easy
Number ONE goal of our team is to make your time spent with us hassle-free and enjoyable
fast
We value your time and perfectly understand how important it is to get your boost right away!
effective
We know everything about online gaming. All of our 2067 boosters are members of top world guilds since early game expansions
safe
Secure Paypal payments;
Verified Trustpilot reviews;
Exclusive Hide My Boost system;
SSL and Https protocols for your 100% privacy and data safety.
Destiny Duality Carries: Rewards and Loot Table
Venturing into the heart of the Duality Dungeon in Destiny 2 offers a test of skill and strategy and the promise of rich rewards for the successful Guardian. At Gamingcy, we've delved deep into this instance's mysteries and emerged with a keen understanding of its lucrative loot table. Our Duality Carries service aims to ensure that every player reaps the full benefits of their adventure.
Among the most coveted treasures lying in wait are the bespoke Artifice Armors, intricately designed and imbued with powers that amplify your strengths on the battlefield. A pantheon of unique weapons awaits, each echoing the dungeon's enigmatic aura, ready to bolster your arsenal with unparalleled firepower.
But the spoils don't end there. As you traverse the dungeon's treacherous corridors and defeat its formidable bosses, many other items—from enhancement materials to rare emblems and cosmetics—can be yours. These rewards serve as a testament to your achievements and ensure that you stand out, showcasing your prowess to fellow Guardians.
With Gamingcy's D2 Duality boosts, we streamline the progress for you. Our expert Guardians are adept at maximizing loot opportunities, ensuring you walk away with the best the dungeon offers. Dive deep into Duality, and let Gamingcy be your guiding light to a treasure trove of rewards that await.
Five Simple Steps to Buy Duality Runs
Buying D2 Duality run through Gamingcy is an effortless experience curated for your utmost comfort. Here's a simple breakdown to guide you:
Pick Your Desired Boost: Visit our Duality dungeon section. From the array of offerings, opt for the carry aligning with your aspirations and journey.
Tailor Your Selection: Outline your expectations. Modify options such as the challenge tier, decide between Sherpa or Recovery mode, or incorporate the hidden chests exploration.
Review and Complete: Before finalizing, review your choices for any last-minute tweaks. Subsequently, navigate to our encrypted payment gateway to finalize your acquisition.
Engage with Your Dedicated Booster: Our adept team will designate a proficient sherpa to your cause upon successful transaction. They will soon touch base to kick-start your adventure.
Relax and Witness Excellence: Lean back and enjoy the spectacle as our experienced sherpas adeptly traverse the Duality dungeon, surmounting obstacles, vanquishing adversaries, and procuring elite treasures.
shop
Choose the service you need and add it to the cart. If you have any questions - don't hesitate to ask our 24/7 support team
checkout
Follow the cart's instructions and pay securely with Paypal or with your Credit card!
process
Contact us in Discord, Skype, or Facebook messenger to confirm your order and start the service!
done
Once your service is completed, our manager will immediately inform you about it!
review
Your opinion matters! Share your experience with other customers and help us to improve!