Lingering Dread God Roll Boost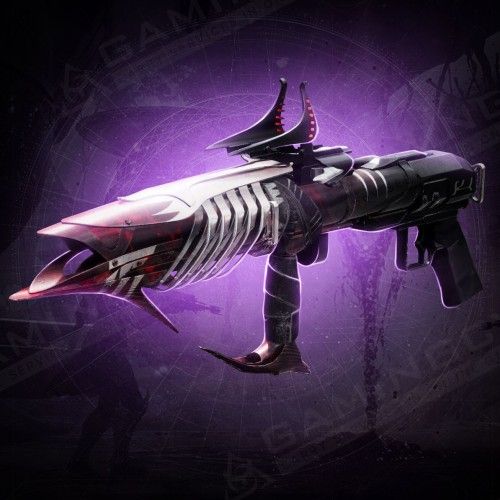 Boosting Schedule
Set the time when the booster may play your account with your manager. We can provide your whole carry while you're AFK without disturbing your usual gaming time!

24/7 support
Get a helpful human reply in ±15 seconds!

Hide My Boost
We've developed this unique software to protect you from bans and suspensions. It allows account sharing without flagging an account.

Secure Payments
You can pay securely with PayPal or your Credit Card via Stripe. All payments are covered with the customer protection system and money back guarantee!

Secure Web-site
SSL and HTTPS protocols are used for your 100% privacy & data safety
Discover our exclusive offer allowing you to buy Lingering Dread boost and farm the God Roll for this Legendary Kinetic Grenade Launcher in Destiny 2 Lightfall. Unleash its unparalleled potential with our top-tier carry services, meticulously provided by professional D2 players. Their expertise ensures the swift acquisition of any desired weapon, be it the legendary grenade launcher itself, its God Roll, or specific perks. Our professional gamers will diligently farm the Lingering Dread on your behalf, offering a seamless and satisfying experience.
No matter your gaming platform, PlayStation, PC, or Xbox, our services cater to all players, promising each Guardian the brilliance of unparalleled assistance. Enlarge your Destiny 2 arsenal with us today, skipping the tedious grind!
Why buying the Lingering Dread is a must-have?
This weapon's strengths lie in its Stasis damage type and access to really terrific perks; that's why it's a great idea to buy the Lingering Dread. Being a Grenade Launcher, it can excel in AOE damage, making it valuable for PvE activities. Its Lightweight frame allows for faster movement while equipped, which can be advantageous in both PvE and PvP fights. Additionally, acquiring the god roll with suitable perks can further enhance its effectiveness in various activities.
How to Get the Lingering Dread?
To obtain the Lingering Dread Grenade Launcher, you need to farm the Duality Dungeon. It is available as a potential drop from the very first encounter chest in the Duality Dungeon. However, it is not guaranteed to drop, and you may need to repeat the dungeon or switch characters to try again if it doesn't drop initially.
The Perks of the Lingering Dread and the God Roll
Behold the Lingering Dread Grenade Launcher, its base stats revealing its power:
Blast Radius: 100
Velocity: 73
Stability: 24
Handling: 70
Reload Speed: 70
Rounds Per Minute: 90
Zoom: 13
Recoil: 63
The god roll for the Lingering Dread Grenade Launcher makes it an excellent choice for both PvE and PvP activities. While the god roll is subjective and depends on personal playstyle, some perks to look out for are:
Lingering Dread PvE God Roll:
Barrel:

Volatile Launch

Magazine:

Spike Grenades or Blinding Grenades

Perk 1:

Auto-Loading Holster or Ambitious Assassin

Perk 2:

Chill Clip or Vorpal Weapon
For PVE, use Volatile Launch in the barrel slot for increased blast radius. Spike Grenade or Blinding Grenades are great choices for the magazine perk. Opt for Auto-Loading Holster or Ambitious Assassin in the primary perk slot, with Auto-Loading Holster being the better option. For the last perk, go with Chill Clip for add control or Vorpal Weapon for a more traditional choice.
Lingering Dread PvP God Roll:
Barrel:

Quick Launch

Magazine:

Proximity Grenades

Perk 1:

Steady Hands

Perk 2:

Vorpal Weapon or Demolitionist
For PVP, consider Ignition Code, Forbearance, or Pardon Our Dust. Opt for Quick Launch in the barrel slot for increased velocity and handling. Proximity Grenades offer flexibility, though they reduce blast radius by 20. In the primary perk slot, Steady Hands is preferable for quick weapon swapping. In the last slot, choose either Vorpal Weapon for Supers or Demolitionist for faster grenade recharge. Chill Clip is an option if you can consistently hit enemies directly.
What Makes the Lingering Dread Worth The Farm?
Farming the Lingering Dread necessitates an unwavering devotion, a pinnacle of adeptness, and a relentless quest for the zenith. Alas, a few gamers have the luxury of moments or mastery to voyage this exacting trajectory. Yet, despair eludes, for Gamingcy's elite carry services stand ready to mend this breach. Within our esteemed fellowship flourish adept Destiny 2 sherpas, bedecked with essential skill and unparalleled dexterity. With indefatigable zeal, they sally forth to farm the Lingering Dread for your sake, proffering an all-encompassing remedy that amplifies your ludic odyssey. Be you a war-seasoned sentinel or an untarnished neophyte, the temptation of brandishing the Lingering Dread remains ineffable. Commit to Gamingcy, your unwavering ally, and permit us to amplify your Destiny 2 saga. Under our steadfast patronage, you'll brandish this resplendent armament with sheer conviction, reigning over combat arenas with regal panache. Absorb our sagacity and embark on this super-fast boost poised to refashion your Destiny 2 lore, etching an ineffable inscription in the chronicles of eons. In unity, we acquire the Lingering Dread and its perks, making your gameplay unforgettable!
ETA:
Average starting time: 1-3 hours
Average Execution time: 10-12 hours
Rewards you will get:
Lingering Dread

Legendary Kinetic Grenade Launcher;

Duality

dungeon completed.
Unique

Armor and Weapon

drops;
Exp for your Season Pass and Artifact level.
Options available:
Random Roll

: a weapon with

random perk

combos.

Rolls with Guaranteed Perk

: We will get you a weapon with the

desired perk

roll.

God roll:

We will get you a weapon with the desired

god roll

.
Requirements:
1560+ Power Leve

l

Witch Queen Deluxe Edition or Dungeon Key from Eververse

Recovery

(an experienced player will securely log into your account and do all the work for you)