Stormchaser Boost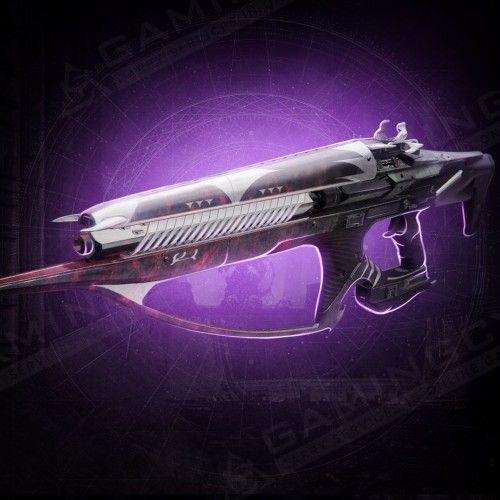 24/7 support
Get a helpful human reply in ±15 seconds!

Hide My Boost
We've developed this unique software to protect you from bans and suspensions. It allows account sharing without flagging an account.

Secure Payments
You can pay securely with PayPal or your Credit Card via Stripe. All payments are covered with the customer protection system and money back guarantee!

Secure Web-site
SSL and HTTPS protocols are used for your 100% privacy & data safety

Enlarge your collections!
An extensive list of unique & rare collectibles makes your gameplay brighter and your whole account more precious!
On this page of Gamingcy's store, you can buy the Stormchaser boost. This extraordinary Legendary Power Linear Fusion Rifle is now available in Destiny 2. With our site, you can access top-tier carries provided by experienced D2 sherpas with extensive expertise and knowledge. They will efficiently acquire any weapon you desire, whether unlocking this legendary weapon, securing the highly sought-after God Roll, or obtaining a specific combination of perks. Our professional gamers will skillfully farm the Stormchaser for your Guardian, ensuring a seamless experience.
We cater to players on all gaming platforms, including PlayStation, PC, and Xbox, so that everyone can benefit from our exceptional assistance. Join us today and discover the convenience of boosting and enhancing your Destiny 2 journey.
Why buying the Stormchaser is a must-have?
The Stormchaser linear fusion rifle is a unique weapon in Destiny 2 that stands apart from its counterparts. What makes the Stormchaser special is its remarkable three-round burst firing mode, unleashing a powerful surge of damage that rivals other weapons in its class.
If you want to boost your arsenal with a high-impact weapon, the Stormchaser should be at the top of your farming list. Its distinctive burst feature not only adds flair to your gameplay but also empowers you with formidable damage output.
Don't miss the opportunity to own this fantastic fusion rifle. The Stormchaser is more than just a weapon; it's a game-changer in the field, and we strongly recommend it for players aiming to farm D2 dungeons' weapons. Explore the game's depths with confidence and prowess by adding this fusion rifle to your collection today!
How to Get the Stormchaser?
The Stormchaser can be obtained from the second encounter, known as "Unlock the Vault," in the Duality dungeon. While it is not a guaranteed drop, there are multiple avenues for acquiring it, including the dungeon's secret chests and the additional engram received upon completing the entire activity. Players have the option to farm the dungeon and repeat encounters to increase their chances of obtaining the Stormchaser.
However, it is important to note that acquiring the Stormchaser requires skill and patience. The drop rate for this weapon is not guaranteed, and obtaining the desired combination of perks or the sought-after God Roll may require numerous attempts. Fortunately, Gamingcy provides the Stormchaser boost as a solution to bypass the tedious grind and obtain this legendary linear fusion rifle with your preferred perks. Our services come with a guarantee and are designed to cater to the needs of all Destiny 2 players, offering a cost-effective and efficient path to acquiring this exceptional weapon.
The Perks of the Stormchaser and the God Roll
Bug-Out Bag is a legendary linear fusion rifle in Destiny 2 with the following base statistics:
Impact: 41
Range: 31
Stability: 48
Handling: 30
Reload Speed: 25
Magazine size: 5
These base stats can be boosted by the various perks and mods that the weapon can roll with.
Stormchaser PvE god roll:
Barrel

: Arrowhead Brake

Battery

: Enhanced Battery

Perk 1

: Auto-Loading Holster

Perk 2

: Firing Line

Masterwork

: Charge Time

Mod

: Boss Spec
Stormchaser PvP god roll:
Barrel

: Arrowhead Brake

Battery

: Accelerated Coils

Perk 1

: Rangefinder

Perk 2

: Demolitionist

Masterwork

: Charge Time

Mod

: Icarus
The Arrowhead Brake barrel improves recoil and handling. Enhanced Battery adds an extra round. Auto-Loading Holster automatically reloads the weapon. Firing Line boosts precision damage near teammates. Charge Time masterwork reduces charge time, Boss Spec mod increases damage against bosses. Arrowhead Brake and Accelerated Coils enhance PvP effectiveness. Rangefinder extends range, Demolitionist grants grenade energy on kills. Charge Time masterwork reduces charge time, Icarus mod improves airborne accuracy.
Choose Gamingcy as your trusted companion and let us carry your Destiny 2 experience to new heights. With our help, you can confidently wield this extraordinary weapon, dominating the battlefield with unwavering confidence.
ETA:
Average starting time: 1-3 hours
Average Execution time: 10-12 hours
Rewards you will get:
Stormchaser

Legendary Power Linear Fusion Rifle;
Chance to get Duality Weapons, Armor, and other specific loot;
Exp for your Season Pass & Artifact level.
Options available:
Recovery:

an experienced player will securely log into your account and do all the work for you.

Sherpa:

you will play your character yourself with a group of our professional player(s).

Random Roll

: a weapon with

random perk

combos.

God roll:

We will get you a weapon with the desired

god roll

.
Requirements:
1560+ Power Leve

l
Witch Queen Deluxe Edition or Dungeon key from Eververse