The Last Breath Boost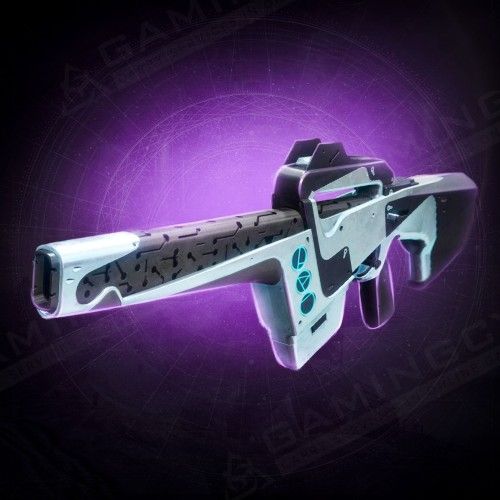 Boosting Schedule
Set the time when the booster may play your account with your manager. We can provide your whole carry while you're AFK without disturbing your usual gaming time!

24/7 support
Get a helpful human reply in ±15 seconds!

Hide My Boost
We've developed this unique software to protect you from bans and suspensions. It allows account sharing without flagging an account.

Secure Payments
You can pay securely with PayPal or your Credit Card via Stripe. All payments are covered with the customer protection system and money back guarantee!

Secure Web-site
SSL and HTTPS protocols are used for your 100% privacy & data safety
This service gives you an amazing opportunity to buy Last Breath boost, featuring the Prophecy-exclusive Legendary Kinetic Auto Rifle now gracing the realm of Destiny 2. Unleash its unmatched potential through our premium carry services, meticulously administered by veteran D2 players. Their profound mastery and wisdom guarantee the swift unlocking of your coveted armament. Whether it's the legendary auto rifle itself, the highly coveted God Roll, or specific perks, our adept gamers will diligently farming the Last Breath on your behalf, providing an experience of seamlessness and satisfaction.
No matter your chosen gaming platform – PlayStation, PC, or Xbox – our services are tailored for all enthusiasts, ensuring that each individual can immerse themselves in the splendor of our unparalleled support. Embark on your Destiny 2 journey alongside us today, and relish in the sheer convenience of boosting and transcending your gameplay to levels of awe-inspiring grandeur.
Why buying the Last Breath is a must-have?
Purchasing the Last Breath, you get an AR whose design is a testament to meticulous craftsmanship, a harmonious blend of form and function that grants it an enduring reputation for reliability. Its Adaptive Frame architecture stands as a testament to its adaptability, ensuring that no matter the battlefield's challenges, this rifle remains an unwavering companion. It's one of the revamped "Trials of the Nine" weapons, which were exclusively accessible for a brief period in Destiny 2's 1st year. The Last Breath is set to be a powerhouse in PvE gameplay. However, this item is ideal for the PVP configurations too.
How to Get the Last Breath?
You can get The Last Breath by successfully finishing the second encounter in the Prophecy dungeon, specifically during the Cube room fight. This item won't be available from any other challenges. Yet, once you acquire this weapon, it becomes available in the dungeon's two secret chests. Remember, there's no cap on the number of times you can tackle this challenge. Thus, if you're keen on obtaining The Last Breath, you can repeatedly engage in the Cube room challenge trying to get a preferred roll.
The Perks of the Last Breath and the God Roll
Behold the Last Breath Auto Rifle, its base stats revealing its power:
Damage: 21
Range: 42
Stability: 43
Handling: 67
Reload Speed: 51
Magazine Size: 52
Optics: 16
Rounds Per Minute: 600
Since weapon rolls are determined by randomly selected perks, a "God Roll" can vary based on personal playstyle and preferences. However, some generally desirable perks for PvE might include:
Feeding Frenzy:

Increases reload speed after each rapid kill.

Rampage

: Increases damage after each kill.

Kill Clip:

Reloading after a kill grants increased damage.

Outlaw

: Precision kills greatly decrease reload time.
For PvP, perks that enhance accuracy, range, and handling can be valuable:
Quickdraw

: Faster draw and ready speed.

Rangefinder

: Increases range and zoom on aiming.

Moving Target

: Increased target acquisition and movement speed while aiming.

High-Impact Reserves

: Rounds at the end of the magazine deal more damage.
What Makes the Last Breath Worth the Farm?
Farming the Last Breath Destiny 2 Auto Rifle demands an unwavering commitment to excellence, a refined skill set, and an unyielding pursuit of perfection. Yet, the intricate path to mastery remains inaccessible to many due to constraints of time or the intricacies of expertise. Fear not, for Gamingcy's proficient carry services stand as the bridge to conquer this divide.
Nestled within our ranks are battle-tested Destiny 2 sherpas, adorned with intricate knowledge and unparalleled prowess. With relentless determination, they venture forth to diligently cultivate the Last Breath farming on your behalf, offering an all-encompassing solution that transcends and elevates your gaming venture. Whether you stand as a battle-hardened veteran or a neophyte eager to experience of unlocking the Last Breath legendary auto rifle, its significance must not be underestimated.
Entrust Gamingcy, your steadfast comrade, and allow us to illuminate your path within the realm of Destiny 2. Through our boosts, you shall wield this remarkable armament with a confidence that knows no bounds, asserting your dominance upon the battlefield with resounding success. Embrace our seasoned expertise as you embark upon a transformative journey that shall reshape your Destiny 2 narrative, etching an imperishable legacy within the chronicles of time.
ETA:
Average starting time: 1-3 hours
Average Execution time: 5-6 hours
Rewards you will get:
The Last Breath

Legendary Kinetic Auto Rifle;

Prophecy

dungeon completed.
Unique

Armor and Weapon

drops;
Exp for your Season Pass and Artifact level.
Options available:
Random Roll

: a weapon with

random perk

combos.

Rolls with Guaranteed Perk

: We will get you a weapon with the

desired perk

roll.

God roll:

We will get you a weapon with the desired

god roll

.
Requirements:
1600+ Power Leve

l

Lightfall DLC

Recovery

(an experienced player will securely log into your account and do all the work for you)