A Swift Verdict Boost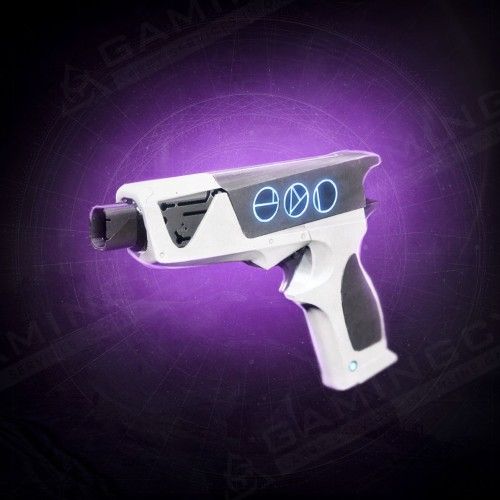 Boosting Schedule
Set the time when the booster may play your account with your manager. We can provide your whole carry while you're AFK without disturbing your usual gaming time!

24/7 support
Get a helpful human reply in ±15 seconds!

Hide My Boost
We've developed this unique software to protect you from bans and suspensions. It allows account sharing without flagging an account.

Secure Payments
You can pay securely with PayPal or your Credit Card via Stripe. All payments are covered with the customer protection system and money back guarantee!

Secure Web-site
SSL and HTTPS protocols are used for your 100% privacy & data safety
This service gives you an opportunity to buy A Swift Verdict boost, Prophecy Dungeon Legendary Energy Sidearm that has now made its presence felt in Destiny 2. Unleash its unmatched potential through our premium carry services, meticulously delivered by seasoned D2 veterans. Their profound mastery and insight ensure the rapid unlocking of any coveted weapon you desire. Whether it's the legendary sidearm itself, the elusive God Roll, or specific perks you seek, our adept gamers will diligently farm for the A Swift Verdict on your behalf, ensuring a seamless and gratifying journey.
Regardless of your gaming platform – PlayStation, PC, or Xbox – our services extend to all players, ensuring that each individual can immerse themselves in the brilliance of our unparalleled support. Begin your Destiny 2 odyssey with us today and relish the sheer convenience of boosting and elevating your gameplay to breathtaking new heights.
Why buying A Swift Verdict is a must-have?
Purchasing A Swift Verdict allows you to get an iconic D2 sidearm which strengths include its high impact and range for this weapon type, making it effective at close to medium ranges. Its vertical recoil pattern helps with accuracy, and the quick firing rate of 260 rounds per minute contributes to its overall damage output.
How to Get the A Swift Verdict?
A Swift Verdict is a coveted item that players can secure from the Prophecy dungeon. Initially, this item was exclusively obtainable from the Trials of the Nine, a pinnacle activity in the game. However, as game dynamics evolved and Trials of the Nine was subsequently removed, there was a need to find a new home for A Swift Verdict. Recognizing its value and appeal to players, game developers decided to include it in the loot pool of the Prophecy dungeon. Notably, this addition was made during the Season of the Lost, ensuring that both old and new players had a fresh opportunity to pursue this item. This move not only preserved the significance of A Swift Verdict but also added an extra layer of allure to the Prophecy dungeon, encouraging more players to engage with the content.
The Perks of the Swift Verdict and the God Roll
Behold the A Swift Verdict Sidearm, its base stats revealing its power:
Impact: 51
Range: 52
Stability: 40
Handling: 37
Reload Speed: 25
Zoom: 12
Rounds Per Minute: 260
The pursuit of the God Roll for the A Swift Verdict is a path guided by individual preferences and playstyles. For PvE and PvP, here are some recommended perk combinations:
A Swift Verdict PvE God Roll:
Barrel

: QuickDot SAS

Magazine

: Light mag

Perk 1

: Surplus

Perk 2

: Kill Clip
A Swift Verdict PvP God Roll:
Barrel

: QuickDot SAS

Magazine

: Ricochet Rounds

Perk 1

: Full-Auto Trigger System

Perk 2

: Kill Clip
What Makes A Swift Verdict Worth the Farm?
Farming a Swift Verdict Destiny 2 Sidearm demands a profound commitment, a mastery of skill, and an unyielding quest for flawlessness. Regrettably, not all players are bestowed with the luxury of time or the adeptness required to navigate this arduous trail. Fret not, as Gamingcy's adept professional carry services are poised to bridge this gap.
Amidst our ranks reside battle-seasoned Destiny 2 sherpas, adorned with intricate wisdom and extraordinary finesse. Tirelessly, they set forth to diligently procure the A Swift Verdict farming on your behalf, presenting a comprehensive remedy that enriches your gaming odyssey. Whether you stand as a weathered veteran or a neophyte initiate, the magnetic allure of unlocking the A Swift Verdict legendary sidearm cannot be underestimated.
Entrust your faith in Gamingcy, your steadfast companion, and permit us to elevate your Destiny 2 expedition. Through our boosts, you shall grasp hold of this exceptional weapon with unshakeable assurance, dominating the battlefield in a triumphant spectacle. Embrace our acumen and embark upon a voyage that is destined to redefine your Destiny 2 heritage, etching an indelible imprint upon the chronicles of time.
ETA:
Average starting time: 1-3 hours
Average Execution time: 5-6 hours
Rewards you will get:
A Swift Verdict

Legendary Energy Sidearm;

Prophecy

dungeon completed.
Unique

Armor and Weapon

drops;
Exp for your Season Pass and Artifact level.
Options available:
Random Roll

: a weapon with

random perk

combos.

Rolls with Guaranteed Perk

: We will get you a weapon with the

desired perk

roll.

God roll:

We will get you a weapon with the desired

god roll

.
Requirements:
1600+ Power Leve

l

Lightfall DLC

Recovery

(an experienced player will securely log into your account and do all the work for you)