Lightfall Campaign Boost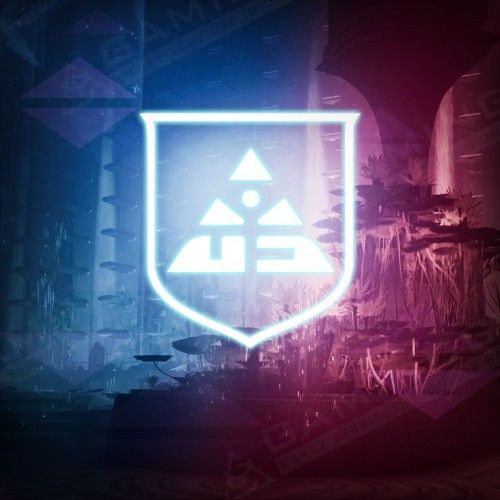 Boosting Schedule
Set the time when the booster may play your account with your manager. We can provide your whole carry while you're AFK without disturbing your usual gaming time!

24/7 support
Get a helpful human reply in ±15 seconds!

Hide My Boost
We've developed this unique software to protect you from bans and suspensions. It allows account sharing without flagging an account.

Secure Payments
You can pay securely with PayPal or your Credit Card via Stripe. All payments are covered with the customer protection system and money back guarantee!

Secure Web-site
SSL and HTTPS protocols are used for your 100% privacy & data safety
At Gamingcy, we understand that your time is valuable and give you an opportunity to buy the Lightfall Campaign boost in Destiny 2. The service is available to all D2 players on PlayStation, Xbox, and PC platforms. This offering implies account sharing (recovery): our professional gamer will complete all the missions for you quickly and effortlessly. We offer the Lightfall Campaign boosting service on a Classic and a Legendary difficulty. The second one is better from the view of rewards: it allows you to get more power levels, a unique Triumph, an Emblem, eight upgrade modules, 300 Strand Mediations, and one of Lightfall's Exotic armor pieces.
When you purchase our Lightfall Campaign boost, you can trust that our experienced booster will securely access your account and complete the quest line with precision and skill. He will swiftly accomplish each mission, ensuring you progress through the storyline at an impressive pace. Whether you're looking to unlock essential features, explore new activities, or simply dive into the captivating Destiny 2 lore, our sherpas will make it happen. If we speak about the rewards, below is a list of the most significant of them:
Access to Pinnacle Activities;
One of three new Exotics (in case of the Legendary campaign option);
Neomuna Armor;
Lost Sectors unlocked;
1770 Light Level (Legendary option).

How Does it Work?
We take your preferences and requirements seriously. Once you've made your purchase, our dedicated manager will promptly contact you via Skype or Discord to discuss the details of your carry. You can coordinate the starting time, playing schedule, and any specific requests you may have. We aim to deliver a bespoke experience that caters to your specifications. The Destiny 2 Lightfall Campaign unfolds through a 21-steps quest chain, encompassing eight distinct missions, a single Strike, and plentiful conversations interspersed throughout. Here's the sequential lineup of the LF missions:
First Contact
Under Siege
Downfall
Breakneck
On The Verge
No Time Left
HyperNet Current (Strike)
Headlong
Desperate Measures.
How to complete all missions of Lightfall Campaign fast?
By choosing our service, you save hours of grinding and questing and retain all the possible bonus rewards you acquire during the boost. It's a win-win situation that allows you to jump straight into the thrilling high-end content of the new Destiny 2 expansion without any of the tedium or boredom that can accompany the campaign's missions farming.
If you're wondering how to complete all the parts of the Lightfall Campaign fast, the answer is simple: rely on the expertise of our professional gamers at Gamingcy. They have extensive knowledge of the game, understand the intricacies of this quest chain, and are dedicated to providing you with a seamless and efficient farm.
Don't waste your time and effort on a repetitive grind when you can leave it to the experts. Purchase our Lightfall Campaign boost now, and let us take care of the rest. Embrace the excitement of the latest Destiny 2 expansion and immerse yourself in the epic journey that awaits you. Visit Gamingcy today and experience gaming at its finest.
ETA:
Average starting time: 1-3 hours
Average Execution time: 1-8 hours
Rewards you will get:
Full Lightfall campaign completion;
Pinnacle activity unlock;
Exp for your Season Pass and Artifact.
Options available:
Normal:

We will complete the Campaign on Normal difficulty.

Legend:

We will complete the Campaign on Legend difficulty.

Recovery:

an experienced player will securely log into your account and do all the work for you.

Sherpa:

you will play your character yourself with a group of our professional player(s).
Requirements: