Node Ovrd Avalon Mission Boost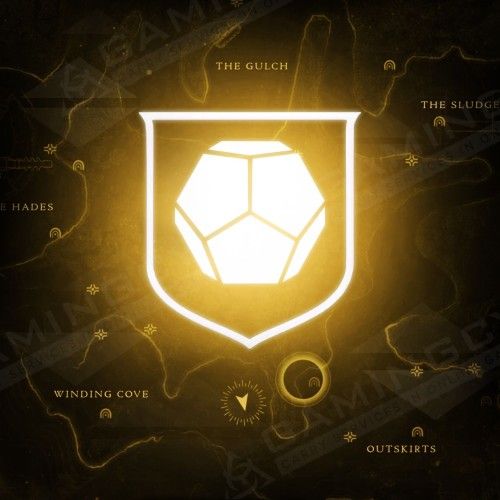 Boosting Schedule
Set the time when the booster may play your account with your manager. We can provide your whole carry while you're AFK without disturbing your usual gaming time!

24/7 support
Get a helpful human reply in ±15 seconds!

Hide My Boost
We've developed this unique software to protect you from bans and suspensions. It allows account sharing without flagging an account.

Secure Payments
You can pay securely with PayPal or your Credit Card via Stripe. All payments are covered with the customer protection system and money back guarantee!

Secure Web-site
SSL and HTTPS protocols are used for your 100% privacy & data safety
On this page of Gamingcy, we offer to buy an express NODE.OVRD.AVALON Mission boosting service that allows you to enjoy the game without the hassle of extensive grinding. Our expert gamers, who possess in-depth knowledge of the most effective mechanics in Destiny 2, will securely access your account and skillfully complete the mission or its parts on the desired difficulty level.
Unlocking the Exotic Vexcalibur Glaive
To unlock the Exotic Vexcalibur Glaive's secret mission, you must first complete a puzzle within the Gulch of the European Dead Zone on Earth. After mastering this puzzle, the NODE.OVRD.AVALON mission will be yours to collect, guiding you to the coveted Vexcalibur.
Gulch's Vex Orb Challenge
Navigate to the Gulch in European Dead Zone, Earth.
Discover hovering cube-like Vex orbs.
Each orb you secure provides a unique segment of a hidden access code.
Collect all six orbs in the Gulch within 30 seconds intervals to achieve the full code.
Doing so illuminates the Simulated Cave Access Code in the skies, directing you to an entrance underneath.
Dive in, converse with the Harpy, and acquire the Exotic NODE.OVRD.AVALON mission.
Dive into the Vex Network Maze Upon claiming the NODE.OVRD.AVALON from the Harpy, the secret Exotic mission unfolds. Tackle the Vex Network's intricate pathways. Beware, the Vex ground inflicts damage, urging you to scale walls and leap between platforms.
Decipher Vex Orb Enigmas in Variant Security Protocol Emerging from the maze, you're thrust into the Variant Security Protocol. Here, adversaries swarm as you decode a puzzle with the Vex Orbs positioned centrally.


Annihilate foes.
Input three codes.
Note the sequence in which Vex orbs appear on side columns, then replicate this order on the central column.

Data Gathering and Sanctuary After prevailing against foes and the puzzle, an arena beckons. Defeat adversaries, collect purple orbs they drop, and sync with the central luminous pillar to deposit data. Once data is secured, a sanctuary in the room's core presents itself. Dive in a timely or face extinction. Prepare to combat the Data Nullifier in the subsequent zone.
Access the Node Core
Tread this platform-filled section carefully until a portal whisks you to the Reroute Dispatch arenas.
Conquer Brakion The finale of the NODE.OVRD.AVALON Secret Mission is to breach Brakion's Access Gate. Engage foes, weaken Brakion, and decode the familiar Vex Orb Puzzles from Variant Security Protocol. Seek and enter Vex Orb codes as they emerge in the central column.
After Brakion's defeat, engage with the Glaive to complete the task.
Seize Vexcalibur Finally, journey to the War Table in H.E.L.M. and get the Vexcalibur!
Destiny 2 NODE.OVRD.AVALON Mission Boost: How Does it Work?
When you purchase our NODE.OVRD.AVALON boosting service, our manager, will quickly reach out to you via Discord, Skype, or email. He will work closely with you to coordinate all the essential details, such as the starting time, convenient playing schedule (we can set the farming hours to your convenience, so our sherpa will not interrupt your habitual gaming schedule), and any specific preferences you may have. We prioritize providing a customized experience that aligns with your needs and ensures a seamless boosting process.
Opting to buy the NODE.OVRD.AVALON Mission for real money is a wise decision if you're seeking quick access to amazing rewards (the most noteworthy of them is the Vexcalibur Glaive) while bypassing the tedious grinding process. With Gamingcy, you can save dozens of hours and indulge in a streamlined gameplay experience. Our professional players, who are esteemed gaming community members, will handle all the routine tasks, allowing you to enjoy the game's more exciting aspects fully.
Say farewell to monotonous grinding sessions. Our boost liberates you from the tedious missions and offers a smoother, faster, and hassle-free quests farming experience. Enhance your Destiny 2 gameplay and unlock the game's full potential by relying on the expertise of the industry's top players. Purchase your D2 NODE.OVRD.AVALON boost from Gamingcy, unlock the exotic Vexcalibur today, and let us handle the rest!
ETA:
Average starting time: 1-3 hours
Average Execution time: 1 hour
Rewards you will get:
Vexcalibur Exotic Glaive

on first completion;
NODE.OVRD.AVALON weekly mission unlock;
Exp for your Season Pass and Artifact.
Options available:
Normal:

We will complete the Mission on Normal difficulty.

Legend:

We will complete the Mission on Legend difficulty.

Recovery:

an experienced player will securely log into your account and do all the work for you.

Sherpa:

you will play your character yourself with a group of our professional player(s).
Requirements:
1780+ Power Level for Normal


1800+ Power Level for Legend

Lightfall DLC