Necrochasm Boost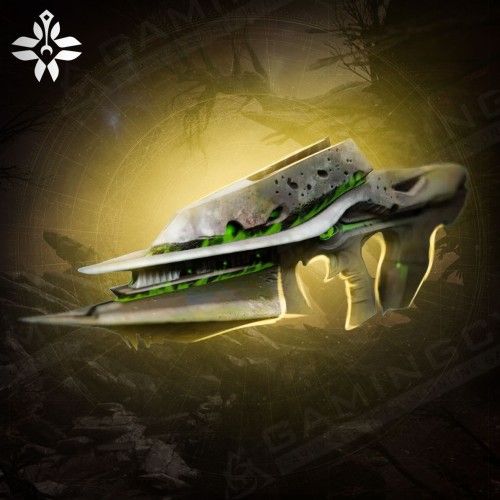 Boosting Schedule
Set the time when the booster may play your account with your manager. We can provide your whole carry while you're AFK without disturbing your usual gaming time!

24/7 support
Get a helpful human reply in ±15 seconds!

Hide My Boost
We've developed this unique software to protect you from bans and suspensions. It allows account sharing without flagging an account.

Secure Payments
You can pay securely with PayPal or your Credit Card via Stripe. All payments are covered with the customer protection system and money back guarantee!

Secure Web-site
SSL and HTTPS protocols are used for your 100% privacy & data safety
Introducing Gamingcy's exclusive service tailored for Destiny 2 exotic weapon enthusiasts seeking to buy Necrochasm boost. Are the repetitive runs of the Crota's End raid leaving you empty-handed in your pursuit of this meta auto rifle? Fret no more! Our team of seasoned D2 Sherpas is here to guarantee your unlocking of this new remarkable weapon.
The Necrochasm is an imposing auto rifle that boasts a unique feature. Precise finishing shots with this firearm unleash a detonation akin to a Cursed Thrall explosion. Killing enemies with these explosions restores the rifle's magazine. The Necrochasm is an exotic Auto Rifle obtainable solely from the remastered Crota's End raid in Destiny 2. Not only does this weapon stand out for its distinctiveness, but it also holds the promise of being among the best primary ammunition weapons in the game. Leveraging the power of Cursebringer explosions and an enhanced Desperation perk, Necrochasm is poised to ascend the ranks as one of the most efficient Exotic weapons for eliminating multiple ads in D2.
We empathize with the frustration accompanying ceaseless Crota's End grinding and uncertainty looming over acquiring this exotic auto rifle. That's why our adept PRO gamers are here to assist you! Buying our boosting service aligns you with a squad of sherpas dedicated to aiding you in unlocking this powerful meta D2 AR. Together, we will persistently complete the challenges of the Crota's End raid until the Necrochasm drops for your Guardian (if this weapon is tied to such mechanics, the drop rate will be around 5%, which is a pretty low chance). You'll also encounter numerous opportunities to get other valuable loot throughout this service.
How to Get D2 Necrochasm?
To unlock the Necrochasm Exotic weapon, you must complete a quest known as "Bottomless Pit." As you clear various raid missions and triumphs, you'll collect an item called "Essence of the Oversoul," which is essential for fulfilling the quest and gaining access to both the weapon and its catalyst.
If you manage to clear Crota's End within the initial 48-hour Contest Mode period, the weapon will be granted to you automatically. It will also instantly complete the Bottomless Pit quest, check it off as done, and bestow upon you the full set of rewards, which include:
Husk of the Pit;
Eidolon Ally;
Fully Masterworked Necrochasm.
Don't fret if you miss out on completing the Bottomless Pit quest during the special 48-hour Contest Mode of Crota's End. Alternative pathways still exist for obtaining this coveted Exotic. You can still gather Essence of the Oversoul by participating in Raid Encounters and earning Triumphs. Remember, this item is crucial for completing the Bottomless Pit quest and boosting the Necrochasm to its catalyst and masterwork.
In any case, this boosting allows you to get this exotic AR with a 100% guarantee, so there's nothing to worry about if you buy this offering at Gaingcy!
Perks of Necrochasm
The Necrochasm weapon in Destiny 2 comes with a set of remarkable perks that raise its status to that of a Meta auto rifle. Keep in mind that this weapon implies that it can also be upgraded further in the season. These distinctive perks include:
Cursebringer

: Achieving precision final blows with this weapon leads to a detonation of a Cursed Thrall explosion. Furthermore, obtaining final blows through Cursed Thrall explosions results in a magazine refill.

Desperation

: Reloading the weapon following a precision final blow or a final blow triggered by a Cursed Thrall explosion enhances your rate of fire and elevates both stability and aim assist, thereby improving overall performance.
Strengths of Necrochasm
The Necrochasm is an Exotic auto rifle in Destiny 2 Lightfall with several noteworthy strengths. Its unique perk, Cursebringer, is remarkably impactful; it creates a powerful explosion upon landing precision kills, similar to a Cursed Thrall detonation. It makes it an excellent weapon for efficiently clearing groups of lower-tier enemies, adding a level of AOE damage not commonly found in auto rifles. In addition to Cursebringer, the Necrochasm features other perks like Desperation, further enhancing its precision damage capabilities.
Another strength is the weapon's catalyst, which adds the Outlaw perk for faster reloads after precision kills. It synergizes well with other perks, creating a fast-paced, rewarding shooting experience. The quick reload speed ensures you can sustain fire for extended periods, which is crucial for high-level PvE activities and competitive PvP scenarios.
Its Arc damage makes it a versatile tool against Arc-shielded enemies, further adding to its utility in both PvE and PvP environments.
Why You Should Buy the Necrochasm
Purchasing Necrochasm in D2 Lightfall is rooted in several compelling factors:
Exotic Rarity

: As an exotic weapon, Necrochasm offers exclusive abilities and perks that set it apart from other firearms, enhancing gameplay diversity.

High Damage Potential

: Through bonus damage on final rounds, precision hits, and the blight projectile, Necrochasm wields formidable firepower, dealing significant damage to enemies (keep in mind its ability to give area-of-effect DPS).

Desperation

: Reloading the weapon following a precision final blow or a final blow triggered by a Cursed Thrall explosion enhances your rate of fire and elevates both stability and aim assist, thereby improving overall performance.
Furthermore, Necrochasm holds a prestigious status, attainable solely through the demanding Crota's End raid. Unlocking this exotic AR signifies your high skill and will boost your overall gaming experience. Seize the chance to enrich your arsenal with the immensely potent Necrochasm. Acquire it promptly through our professional boost, empowering your Guardian with unmatched might to triumph over any PvP and PvE adversaries!
ETA:
Average starting time: 1-3 hours
Average Execution time: ETA is random due to a low drop chance
Rewards you will get:
Necrochasm Exotic Scout Rifle;
Unique Armor and Weapon drops from the Crota's End;
Exp for your Season Pass and Artifact level.
Requirements:
1810+ Power Leve

l

Lightfall DLC

Recovery

(an experienced player will securely log into your account and do all the work for you)