Swordbreaker Boost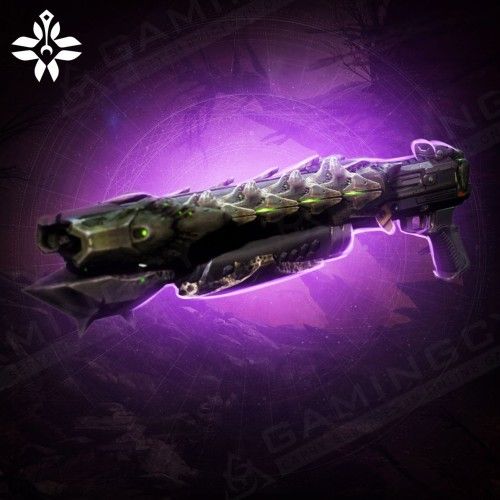 Boosting Schedule
Set the time when the booster may play your account with your manager. We can provide your whole carry while you're AFK without disturbing your usual gaming time!

24/7 support
Get a helpful human reply in ±15 seconds!

Hide My Boost
We've developed this unique software to protect you from bans and suspensions. It allows account sharing without flagging an account.

Secure Payments
You can pay securely with PayPal or your Credit Card via Stripe. All payments are covered with the customer protection system and money back guarantee!

Secure Web-site
SSL and HTTPS protocols are used for your 100% privacy & data safety
Welcome to this section of our website, where you have the opportunity to buy the Swordbreaker boost – an extraordinary Legendary Power Shotgun now attainable in Destiny 2 Lightfall. Unleash the full potential of this SG through our premium carry services, delivered by expert D2 sherpas who are at the pinnacle of their skills. Their extensive expertise guarantees a rapid unlocking of your desired armament – whether it's the Swordbreaker itself, its optimal God Roll, or specific coveted perks. Your order will be done fast, cheap, and 100% securely.
Our skilled gamers are devoted to farming the Swordbreaker for your Guardian, ensuring a smooth and effortless process. No matter your gaming platform – whether PlayStation, PC, or Xbox – our services cater to all, providing universal access to our exceptional assistance.
Join us today to embark on your Destiny 2 journey and experience the ease of elevating your gameplay to the highest level with our boosting services.
Why buying the Swordbreaker is a must-have?
Purchase the Swordbreaker and get a legendary shotgun in Destiny 2 that can be obtained from the Crota's End raid. Here are its key strengths:
Elemental Damage:

Swordbreaker deals Void damage, making it effective against enemy shields and certain types of enemies in PvE activities.

Raid Weapon:

Being a raid weapon, Swordbreaker likely has unique perks and attributes that make it particularly potent within the Crota's End raid or other PvE activities.

Perk Customization:

Its strengths can vary based on the available perks and rolls. You can customize it to excel in different situations, such as boosting damage, reducing grenade cooldowns, or improving performance against Hive enemies.

Shotgun Archetype:

The shotgun archetype it belongs to can influence its strengths, determining factors like rate of fire, range, and pellet spread.
How to Get the Swordbreaker?
Participation in the Crota's End raid, which was introduced in the Lightfall Expansion, grants the opportunity to obtain the Swordbreaker. To tackle this raid, it's advisable to have a Power level of 1810, and the raid itself consists of five separate encounters. The Swordbreaker has the potential to drop during the final encounter, involving Crota. Moreover, you can also acquire it from concealed chests once you've successfully completed the raid's challenges.
The Perks of the Swordbreaker and the God Roll
The Swordbreaker Shotgun has the following base stats:
Impact: 10
Range: 49
Stability: 39
Handling: 71
Reload Speed: 56
Aim Assistance: 50
Zoom: 12
Airborne Effectiveness: 4
Rounds Per Minute: 80
Magazine: 60
Recoil Direction: 56
The God Roll for Swordbreaker depends on your preference and playstyle, but here are some recommended perk combinations for both PvE and PvP:
Swordbreaker PvE God Roll:
Barrel

: Corkscrew Rifling

Magazine

: Tactical Mag

Perk 1

: Pugilist

Perk 2

: One-Two Punch

Masterwork

: Handling or Reload Speed
For PvE, Corkscrew Rifling and Tactical Mag provide versatile benefits. Pugilist and One-Two Punch offer a melee-focused option, while other perks like Demolitionist and Subsistence add flexibility.
Swordbreaker PvP God Roll:
Barrel

: Corkscrew Rifling

Magazine

: Accurized Rounds

Perk 1

: Slideshot

Perk 2

: Opening Shot

Masterwork

: Range
In PvP, prioritize Corkscrew Rifling, Accurized Rounds, and a Range Masterwork. The Slideshot + Opening Shot combo provides an edge with enhanced range for mobile combat.
Is the Swordbreaker Worth the Farm?
Farming the Swordbreaker Destiny 2 Shotgun necessitates unwavering dedication, mastery of skill, and an incessant pursuit of perfection. However, not all players are afforded the luxury of time or the expertise required for this demanding undertaking. Yet, do not despair, for Gamingcy's proficient carry services are poised to bridge this gap.
Among our ranks, experienced Destiny 2 sherpas possess intricate knowledge and extraordinary prowess. With unwavering commitment, they undertake the journey of Swordbreaker farming on your behalf, providing a comprehensive solution to enrich your gaming expedition.
We always do everything that we can to complete your order as fast as even possible. Whether you're a high-exp D2 gamer or a new initiate, the allure of unlocking the legendary shotgun, Swordbreaker, is not to be underestimated.
Place your confidence in Gamingcy, your steadfast companion, and allow us to elevate your Destiny 2 adventure. With our boosts, you'll wield this remarkable weapon with resolute confidence, reigning supreme on the battlefield. Embrace our expertise and embark on a journey that will redefine your Destiny 2 legacy, leaving an indelible mark in the annals of time. Together, we'll unlock the greatness within the Swordbreaker, forging an unforgettable path to glory.
ETA:
Average starting time: 1-3 hours
Average Execution time: 1-5 weeks
Rewards you will get:
Swordbreaker

Legendary Shotgun;

The last encounter of Crota's End

raid defeated;
Unique

Armor and Weapon

drops;
Exp for your Season Pass and Artifact level.
Options available:
Random Roll

: a weapon with

random perk

combos.

Deepsight:

You will get a Deepsight version of weapon.

Requirements

: You should have this weapon or select option "I don't have this weapon in collection".

Unlock the crafting pattern:

You will get 5 Deepsight weapons and can craft Weapon God Roll with guaranteed perks.
Requirements:
1810+ Power Leve

l

Lightfall DLC

Recovery

(an experienced player will securely log into your account and do all the work for you)