Dream Breaker Boost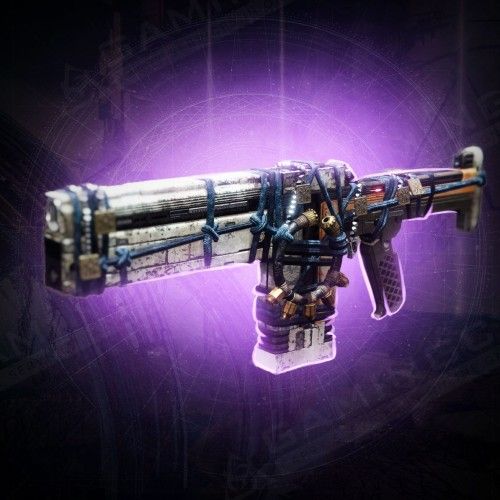 Boosting Schedule
Set the time when the booster may play your account with your manager. We can provide your whole carry while you're AFK without disturbing your usual gaming time!

24/7 support
Get a helpful human reply in ±15 seconds!

Hide My Boost
We've developed this unique software to protect you from bans and suspensions. It allows account sharing without flagging an account.

Secure Payments
You can pay securely with PayPal or your Credit Card via Stripe. All payments are covered with the customer protection system and money back guarantee!

Secure Web-site
SSL and HTTPS protocols are used for your 100% privacy & data safety
Presenting our exclusive proposition: buy Dream Breaker boost - an extraordinary Legendary Energy Fusion Rifle that has now made its mark in Destiny 2. Immerse yourself in its unrivaled potential through our premier carry services, meticulously provided by seasoned D2 veterans. Their profound expertise and extensive knowledge guarantee the swift acquisition of any coveted weapon. Whether it's the legendary fusion rifle itself, the elusive God Roll, or specific perks you're after, our adept gamers will tirelessly farm the Dream Breaker on your behalf, ensuring a flawlessly gratifying experience.
Irrespective of your gaming platform - PlayStation, PC, or Xbox - our services are tailored for all players, assuring that every individual can luxuriate in the magnificence of our unparalleled support. Embark on your Destiny 2 journey with us today and relish in the sheer convenience of boosting and elevating your gameplay to levels that will undoubtedly inspire awe.
Why buying the Dream Breaker is a must-have?
The key reason to purchase the Dream Breaker in Destiny 2 is that it's a Legendary Fusion Rifle that falls under the Adaptive Frame archetype, known for its balanced handling and versatility. "Dream Breaker" is an exemplar of fusion weaponry, endowed with an impressive array of perks. PvP combat might not be its forte, but its efficacy is palpable within PvE encounters. Regrettably, it's bereft of the coveted "Reservoir Burst" trait, a hallmark of esteemed fusion rifles like "Plug One." Incorporating such an enhancement would indubitably elevate its stature among its counterparts.
How to Get the Dream Breaker?
To obtain the Dream Breaker Fusion Rifle in Destiny 2, follow these steps:
Start by completing the

Nightmare Hunt: Servitude

. This hunt can rotate weekly, so make sure it's available when you attempt it.
Within the Nightmare Hunt: Servitude, defeat the

Nightmare of Zydron, Gate Lord

. This will grant you the "Essence of Servitude" quest item.
The "

Essence of Servitude

" quest consists of three parts:


Destroy 100 Vex on the Moon

: Participate in activities like Vex Offensive or other Moon-based Vex events to complete this step.

Defeat enemies with fusion rifles

: Equip and use a fusion rifle to defeat enemies in various activities. Using a fusion rifle in Vex Offensive or similar activities can expedite this step.

Acquire Ehrath'Ur's Horned Wreath

: This item is needed to progress. It can be found in the Catacombs deep below the surface of the Moon.

To find

Ehrath'Ur's Horned Wreath

:


Head to Hellmouth and enter the large building in the north.
Proceed down the stairs and into the room with Acolytes.
Turn right into the tunnel and proceed through the room with windows.
Follow the platforms to the left and return to the Circle of Bones.
Keep to the right and follow the balcony until you find a hole in the wall.
Go through the hole and down a long staircase to reach the Catacombs.
Defeat the Wizard mini-boss called Malura, The Fated, and they'll drop Ehrath'Ur's Horned Wreath.

Once you've completed all the quest steps, you'll receive the Dream Breaker Legendary Fusion Rifle.
The Perks of the Dream Breaker and the God Roll
Behold the Dream Breaker Fusion Rifle, its base stats revealing its power:
Impact: 70
Range: 30
Stability: 36
Handling: 27
Magazine Size: 6
Zoom: 15
Air Efficiency: 4
Charge Time: 660
The pursuit of the God Roll for the Dream Breaker is a path guided by individual preferences and playstyles. For PvE and PvP, here are some recommended perk combinations:
Dream Breaker PvE God Roll:
Barrel

: Corkscrew Rifling

Magazine

: Projection Fuse

Perk 1

: Lead From Gold

Perk 2

: Cornered
Dream Breaker PvP God Roll:
Barrel

: Arrowhead Brake

Magazine

: Projection Fuse

Perk 1

: Under Pressure

Perk 2

: Kickstart
What Makes the Dream Breaker Farm Worth It?
Farming the Dream Breaker Destiny 2 Fusion Rifle necessitates a profound commitment, honed skill, and an unyielding quest for perfection. Regrettably, not every player finds themselves endowed with the luxury of time or the expertise to navigate this arduous path. Fret not, for Gamingcy's consummate carry services are poised to bridge this gap seamlessly.
Within our ranks reside weathered Destiny 2 sherpas, adorned with intricate knowledge and unparalleled prowess. Relentlessly, they set forth to procure the Dream Breaker farming on your behalf, offering a holistic remedy that amplifies your gaming voyage. Whether you stand as a battle-scarred veteran or a neophyte embarking on this journey, the allure of unlocking the Dream Breaker legendary fusion rifle demands profound consideration.
Place your confidence in Gamingcy, your unwavering companion, and permit us to elevate your odyssey in Destiny 2. With our boosts, you will wield this extraordinary armament with unshakable assurance, reigning over the battlefield in a triumphant display. Embrace our mastery and embark on an expedition that will redefine your Destiny 2 narrative, etching an indelible imprint upon the chronicles of time.
ETA:
Average starting time: 1-3 hours
Average Execution time: 1-2 hours
Rewards you will get:
Dream Breaker

Legendary Energy Fusion Rifle;
Unique

Armor and Weapon

drops;
Exp for your Season Pass and Artifact level.
Options available:
Random Roll

: a weapon with

random perk

combos.

Rolls with Guaranteed Perk

: We will get you a weapon with the

desired perk

roll.

God roll:

We will get you a weapon with the desired

god roll

.
Requirements:
1600+ Power Leve

l

Lightfall DLC

Recovery

(an experienced player will securely log into your account and do all the work for you)