Heretic Boost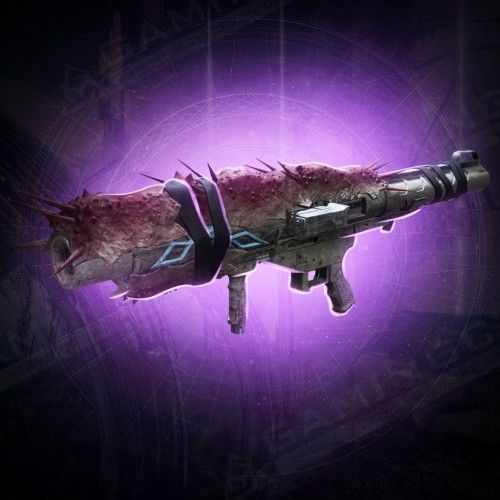 Boosting Schedule
Set the time when the booster may play your account with your manager. We can provide your whole carry while you're AFK without disturbing your usual gaming time!

24/7 support
Get a helpful human reply in ±15 seconds!

Hide My Boost
We've developed this unique software to protect you from bans and suspensions. It allows account sharing without flagging an account.

Secure Payments
You can pay securely with PayPal or your Credit Card via Stripe. All payments are covered with the customer protection system and money back guarantee!

Secure Web-site
SSL and HTTPS protocols are used for your 100% privacy & data safety
This offering allows you to buy Heretic Boost, an extraordinary Legendary Power Rocket Launcher now gracing Destiny 2. Unleash its unmatched potential through our premium carry services, thoughtfully delivered by seasoned D2 veterans. Their profound mastery and expertise ensure the swift unlocking of any coveted weapon. Whether you seek the legendary rocket launcher itself, the elusive God Roll, or specific perks tailored to your preference, our adept gamers will tirelessly farm the Heretic on your behalf, providing an effortless and gratifying experience.
No matter your chosen gaming platform – whether it's PlayStation, PC, or Xbox – our services cater to all players, guaranteeing that every individual can revel in the brilliance of our unparalleled assistance. Embark on your Destiny 2 journey with us today and indulge in the sheer convenience of boosting your gameplay to awe-inspiring heights.
Why buying the Heretic is a must-have?
Purchasing the Heretic weapon in Destiny 2, you get an item which specific strengths can vary based on its available rolls, but as a rocket launcher, it excels in dealing high burst damage to both single targets and groups of enemies. Rocket launchers are known for their ability to eliminate tough enemies or clear out groups with explosive ordinance.
How to Get the Heretic?
The sought-after D2 Heretic rocket launcher can be rewarded in various activities. Notably, participating in Destiny 2's Nightfall Strikes and the even more challenging Grandmaster Nightfall Strikes provides opportunities to earn this coveted weapon. Additionally, venturing into the eerie depths of the "Ghosts of the Deep" Dungeon not only promises an immersive experience but also holds the potential of granting the Heretic rocket launcher upon completion. Furthermore, the annual Solstice of Heroes event, a celebration of guardians' resilience and strength, is another avenue for players to earn this launcher. In summary, while the D2 Heretic rocket launcher is a rare item, dedicated Guardians have multiple chances to obtain it as a reward through these engaging activities.
The Perks of the Heretic and the God Roll
Behold the Heretic Rocket Launcher, its base stats revealing its power:
Blast Radius: 20
Velocity: 79
Stability: 26
Handling: 23
Reload Speed: 58
Reload Time: 3.13s
Aim Assistance: 29
Inventory Size: 32
Zoom: 20
The Heretic Rocket Launcher finds its true calling within the realm of PvE engagements. While it can hold its ground in PvP scenarios, there exists a plethora of superior alternatives deserving consideration. With this perspective in mind, the quintessential PvE configuration takes the following form:
Hard Launch
Impact Casting
Demolitionist
Cluster Bomb
In exchange for a sacrifice of 20 Stability, a negligible concern in the context of a Rocket Launcher, this particular roll exhibits a remarkable synergy. The standout feature is Demolitionist, which not only facilitates reloads upon grenade activation but also forges an interconnected cycle where weapon kills contribute to the replenishment of grenade energy. Additionally, the significance of Impact Casting is worth emphasizing, as it centers on precision hits, underscoring the strategy of utilizing Heretic against formidable bosses and ensuring direct hits with its projectiles. It's imperative to acknowledge that the potency of this configuration wanes when shots veer close to the target rather than finding their mark with precision.
What Makes D2 Heretic Farm Worth It?
Farming the Heretic Destiny 2 Rocket Launcher requires not only dedication and skill, but also an unyielding pursuit of perfection. Regrettably, not every player possesses the luxury of time or the expertise to navigate this demanding path. Yet, apprehend not, for Gamingcy's adept carry services are poised to bridge this gap seamlessly.
We work exclusively with the best PRO Destiny 2 sherpas, adorned with intricate experience and exceptional prowess. Diligently, they embark on the quest to secure the Heretic farming on your behalf, offering a comprehensive solution that enriches your gaming odyssey. Whether you stand as a battle-scarred veteran or a nascent initiate, the allure of unlocking the Heretic legendary rocket launcher cannot be underestimated.
Entrust your faith to Gamingcy, your steadfast ally, and permit us to elevate your voyage through Destiny 2. With our boosts, you shall grasp this remarkable weapon with resolute confidence, asserting dominance on the battlefield in triumphant splendor. Embrace our proficiency and set forth on a journey that promises to redefine your Destiny 2 narrative, etching an indelible legacy upon the tapestry of time.
ETA:
Average starting time: 1-3 hours
Average Execution time: 1-2 hours
Rewards you will get:
Heretic

Legendary Power Rocket Launcher;
Unique

Armor and Weapon

drops;
Exp for your Season Pass and Artifact level.
Options available:
Random Roll

: a weapon with

random perk

combos.

Rolls with Guaranteed Perk

: We will get you a weapon with the

desired perk

roll.

God roll:

We will get you a weapon with the desired

god roll

.
Requirements:
1600+ Power Leve

l

Lightfall DLC

Recovery

(an experienced player will securely log into your account and do all the work for you)