Premonition Boost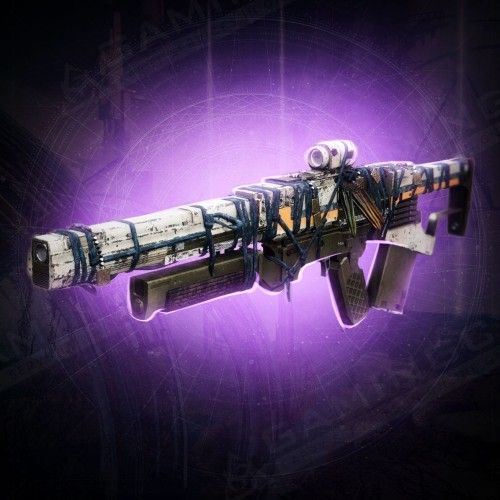 Boosting Schedule
Set the time when the booster may play your account with your manager. We can provide your whole carry while you're AFK without disturbing your usual gaming time!

24/7 support
Get a helpful human reply in ±15 seconds!

Hide My Boost
We've developed this unique software to protect you from bans and suspensions. It allows account sharing without flagging an account.

Secure Payments
You can pay securely with PayPal or your Credit Card via Stripe. All payments are covered with the customer protection system and money back guarantee!

Secure Web-site
SSL and HTTPS protocols are used for your 100% privacy & data safety
Introducing our exclusive proposition granting you an opportunity to buy Premonition boost, Pit of Heresy-exclusive Legendary Energy Pulse Rifle that has now made its presence felt in the world of Destiny 2 Lightfall. Immerse yourself in its unmatched capabilities through our premium carry services, meticulously delivered by seasoned veterans of Destiny 2. Their extensive proficiency and wisdom guarantee the swift unlocking of any coveted weapon. Whether it's the legendary pulse rifle itself, the elusive God Roll configuration, or specific perks you seek, our adept gamers will tirelessly farm for the Premonition, ensuring a flawless and gratifying encounter.
Irrespective of your chosen gaming platform—PlayStation, PC, or Xbox—our offerings extend to all players, ensuring that every individual can partake in the magnificence of our unparalleled support. Embark on your Destiny 2 journey alongside us today, and relish the sheer convenience of boosting and propelling your gameplay to levels that are truly breathtaking.
Why buying the Premonition is a must-have?
The main reason to purchase the Premonition in D2 lies in its high impact shots and accuracy when aiming down sights while stationary. Its Kill Clip perk allows for increased damage output after a kill, making it effective against tougher enemies. This weapon is particularly useful for precision shooting and taking down high-health targets.
How to Get the Premonition?
Premonition can be obtained from the Pit of Heresy dungeon on the Moon. It is a Legendary Pulse Rifle that can be acquired as a reward from completing encounters in the Pit of Heresy. The dungeon might have specific encounters where the weapon can drop, so completing the dungeon is necessary to have a chance at obtaining the Premonition Pulse Rifle.
The Perks of the Premonition and the God Roll
Behold the Premonition Pulse Rifle, its base stats revealing its power:
Impact: 33
Range: 60
Stability: 42
Handling: 26
Reload Speed: 33
Rounds Per Minute: 340
Magazine: 28
The pursuit of the God Roll for the Premonition is a path guided by individual preferences and playstyles. For PvE and PvP, here are some recommended perk combinations:
PvE God Roll:
Barrel

: Hammer-Forged Rifling (Increased range)

Magazine

: Appended Mag (Increased magazine size)

Perk 1

: Outlaw (Faster reload after precision kills)

Perk 2

: Kill Clip (Increased damage after reload)
PvP God Roll:
Barrel

: Arrowhead Brake (Improved recoil control)

Magazine

: Accurized Rounds (Increased range)

Perk 1

: Feeding Frenzy (Faster reload after each rapid kill)

Perk 2

: Kill Clip (Increased damage after reload)
What Makes the Premonition Farm Worth It?
Farming the Premonition Destiny 2 Pulse Rifle demands a blend of dedication, skill, and an unyielding pursuit of excellence. However, not all players have the luxury of time or the mastery required to navigate this challenging path. Yet, there's no need to fret, as Gamingcy's adept carry services are poised to bridge this gap seamlessly.
Enlisted among our ranks are battle-tested Destiny 2 sherpas, adorned with intricate insights and exceptional proficiency. Relentlessly, they set out to secure the Premonition farming on your behalf, presenting a holistic remedy that enriches your gaming escapade. Whether you're a seasoned veteran or a budding newcomer, the magnetic appeal of unlocking the Premonition legendary pulse rifle cannot be underestimated.
Place your confidence in Gamingcy, your steadfast companion, and grant us the privilege of elevating your odyssey through Destiny 2. With our boosts, you'll wield this remarkable weapon with unwavering assurance, dominating the battleground in a triumphant display. Embrace our expertise and embark upon a voyage that promises to redefine your Destiny 2 legacy, leaving an indelible imprint upon the pages of time.
ETA:
Average starting time: 1-3 hours
Average Execution time: 1-2 hours
Rewards you will get:
Premonition

Legendary Energy Pulse Rifle;
Unique

Armor and Weapon

drops;
Exp for your Season Pass and Artifact level.
Options available:
Random Roll

: a weapon with

random perk

combos.

Rolls with Guaranteed Perk

: We will get you a weapon with the

desired perk

roll.

God roll:

We will get you a weapon with the desired

god roll

.
Requirements:
1600+ Power Leve

l

Lightfall DLC

Recovery

(an experienced player will securely log into your account and do all the work for you)