Blasphemer Boost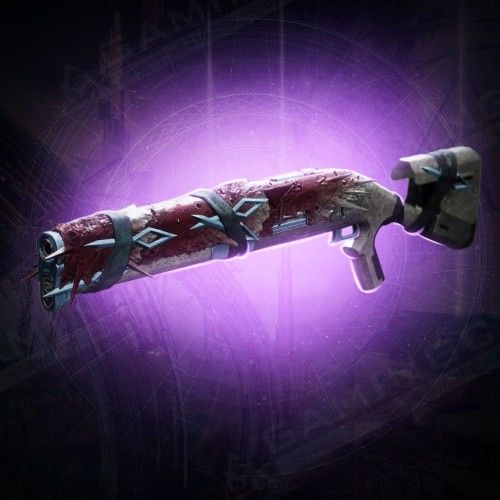 Boosting Schedule
Set the time when the booster may play your account with your manager. We can provide your whole carry while you're AFK without disturbing your usual gaming time!

24/7 support
Get a helpful human reply in ±15 seconds!

Hide My Boost
We've developed this unique software to protect you from bans and suspensions. It allows account sharing without flagging an account.

Secure Payments
You can pay securely with PayPal or your Credit Card via Stripe. All payments are covered with the customer protection system and money back guarantee!

Secure Web-site
SSL and HTTPS protocols are used for your 100% privacy & data safety
Presenting our exclusive offer that lets you buy the Blasphemer Boost, a remarkable Moon-exclusive Legendary Kinetic Shotgun in Destiny 2 Lightfall. Unleash its extraordinary potential through our premium carry services, expertly provided by seasoned D2 players. Their extensive expertise ensures the swift unlocking of any coveted weapon. Whether you seek the legendary grenade launcher itself, the highly sought-after God Roll, or specific perks, our proficient gamers will diligently farm the Blasphemer on your behalf, ensuring a seamless and highly satisfying experience.
Regardless of your gaming platform—PlayStation, PC, or Xbox—our services are tailored to all players. We guarantee that every individual can partake in the brilliance of our unparalleled assistance. Embark on your Destiny 2 journey with us today and relish the sheer convenience of boosting and elevating your gameplay to truly remarkable heights.
Why buying the Blasphemer is a must-have?
It goes without saying that the general reason to purchase Blasphemer in Destiny 2 is the potential need for a decent short-range weapon. The specific strengths of this item can vary based on its available rolls, but as a legendary shotgun, it excels in close-quarters combat. Shotguns are known for dealing high burst damage at close range, effectively clearing out enemies quickly. Blasphemer's potential perks and stats will influence its overall effectiveness in various activities.
How to Get the Blasphemer?
Blasphemer can be obtained by participating in the Altars of Sorrow activity on the Moon. Altars of Sorrow is a public event that requires players to defend against waves of enemies and complete specific objectives. Upon successfully completing the event, players have a chance to earn the Blasphemer shotgun as a reward.
The Perks of the Blasphemer and the God Roll
Behold the Blasphemer Shotgun, its base stats revealing its power:
Impact: 70
Range: 58
Stability: 40
Handling: 43
Reload Speed: 43
Aim Assistance: 61
Inventory Size: 48
Zoom: 12
The pursuit of the God Roll for the Blasphemer is a path guided by individual preferences and playstyles. For PvE and PvP, here are some recommended perk combinations:
Blasphemer PvE God Roll:
Sights

: Fluted Barrel or Corkscrew or Smallbore

Mag

: Assault Mag or Tactical Mag or Appended Mag

Perk 1

: Fourth Time's the Charm or Surplus

Perk 2:

Swashbuckler or Rampage

Masterwork

: Reload
Blasphemer PvP God Roll:
Sights

: Hammer-Forged or Full Bore or Extended Barrel

Mag

: Assault Mag or Accurized Rounds

Perk 1

: Quickdraw

Perk 2

: Opening Shot or Moving Target, Swashbuckler

Masterwork

: Range
What Makes the Blasphemer Worth the Farm?
Farming the Blasphemer Destiny 2 Shotgun demands resolute dedication, refined skill, and an unyielding effort. Regrettably, not all players have the luxury of time or the expertise to navigate this challenging path. Fear not, for Gamingcy's adept carry services are poised to bridge this gap.
Within our ranks reside seasoned Destiny 2 sherpas, adorned with intricate knowledge and exceptional prowess. Tirelessly, they embark on the quest to harvest the Blasphemer farming on your behalf, offering a comprehensive solution that enriches your gaming journey. Whether you're a battle-hardened veteran or a fresh-faced initiate, the allure of unlocking the Blasphemer legendary shotguncannot be underestimated.
Place your trust in Gamingcy, your steadfast companion, and permit us to elevate your Destiny 2 adventure. With our boosts, you will wield this remarkable weapon with undeniable confidence, dominating the battlefield in a triumphant manner. Embrace our expertise and set forth on a journey that will redefine your Destiny 2 legacy, leaving an indelible mark on the annals of time.
ETA:
Average starting time: 1-3 hours
Average Execution time: 1-2 hours
Rewards you will get:
Blasphemer

Legendary Kinetic Shotgun;
Unique

Armor and Weapon

drops;
Exp for your Season Pass and Artifact level.
Options available:
Random Roll

: a weapon with

random perk

combos.

Rolls with Guaranteed Perk

: We will get you a weapon with the

desired perk

roll.

God roll:

We will get you a weapon with the desired

god roll

.
Requirements:
1600+ Power Leve

l

Lightfall DLC

Recovery

(an experienced player will securely log into your account and do all the work for you)