Loud Lullaby Boost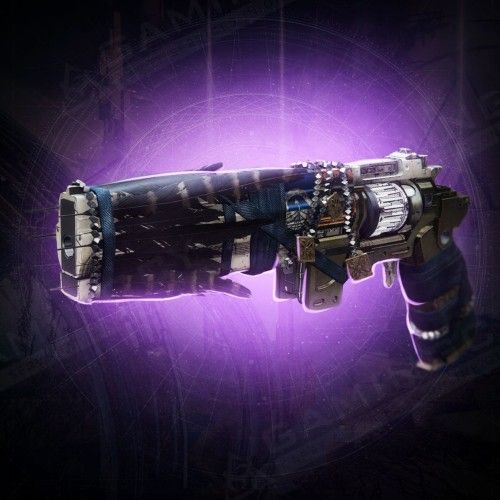 Boosting Schedule
Set the time when the booster may play your account with your manager. We can provide your whole carry while you're AFK without disturbing your usual gaming time!

24/7 support
Get a helpful human reply in ±15 seconds!

Hide My Boost
We've developed this unique software to protect you from bans and suspensions. It allows account sharing without flagging an account.

Secure Payments
You can pay securely with PayPal or your Credit Card via Stripe. All payments are covered with the customer protection system and money back guarantee!

Secure Web-site
SSL and HTTPS protocols are used for your 100% privacy & data safety
At this page, you can buy Loud Lullaby boost, an extraordinary Legendary Kinetic Hand Cannon that has now graced the realm of Destiny 2. Unleash its unmatched potential through our premium carry services, meticulously delivered by seasoned D2 veterans. Their extensive expertise guarantees the swift unlocking of any coveted weapon. Whether it's the legendary grenade launcher itself, the elusive God Roll, or particular perks you're after, our adept gamers will tirelessly farm the Loud Lullaby on your behalf, ensuring a seamless and immensely satisfying journey.
Irrespective of your gaming platform—PlayStation, PC, or Xbox—our services cater to all players, ensuring that each individual can luxuriate in the brilliance of our unparalleled assistance. Embark on your Destiny 2 odyssey with us today and revel in the sheer convenience of boosting and catapulting your gameplay to astonishing new heights.
Why buying the Loud Lullaby is a must-have?
By purchasing the Loud Lullaby, you will benefit from The Aggressive Frame archetype to which this weapon belongs and excels in dealing high burst damage. It makes it effective against hardcore enemies and bosses. The hand cannon's high damage per shot and decent aim assistance can make it powerful in both PvE and PvP battles.
How to Get the Loud Lullaby?
If you're eager to acquire the Loud Lullaby, you must first complete the Essence of Brutality quest. This quest can be obtained from the lectern located on the Moon, overseen by Eris Morn. Before purchasing the mission, ensure you possess a Phantasmal Core. These cores can be bought by submitting 20 Phantasmal Fragments or finishing the Weekly Lectern Moon Challenges pair. With the core in hand, head to the stand and obtain the Essence of Brutality quest. Engage in its straightforward challenges like venturing through patrol areas, eliminating 50 foes using hand cannons, and discovering the enigmatic Necromantic Strand. Upon finishing these tasks, revisit the stand, submit the quest, and in return, you'll be bestowed with a variant of the Loud Lullaby. However, any previous models of this weapon won't be upgraded to the current Power cap. You'll need to dedicate time to finding a new gun version, especially since the current version boasts distinct advantages.
The Perks of the Loud Lullaby and the God Roll
Behold the Loud Lullaby Hand Cannon, its base stats revealing its power:
Damage: 92
Range: 53
Stability: 17
Handling: 24
Reload Speed: 23
Aim Assistance: 60
Magazine Size: 8
Fire Rate: 120 rounds per minute
The pursuit of the God Roll for the Loud Lullaby is a path guided by individual preferences and playstyles. For PvE and PvP, here are some recommended perk combinations:
Loud Lullaby PvE God Roll:
Barrel:

Smallbore or Hammer-Forged Rifling

Magazine:

Tactical Mag

Perk 1:

Surplus or Heating Up

Perk 2:

Frenzy
Being candid, the new Loud Lullaby's perk selection is surprisingly lackluster. Once versatile for both PVE and PVP, its power has diminished. In endgame PVE scenarios, only a handful of perks are noteworthy. Optimal barrel choices include Smallbore or Hammer-Forged Rifling, with a personal preference for Smallbore due to increased stability alongside range. Tactical Mag is the go-to magazine choice, providing more ammo and improving the weapon's low reload speed.
For primary perks, Surplus and Heating Up are the main contenders. Surplus stands out, enhancing reload speed, stability, and handling when a charged ability is ready. If recoil control matters more, opt for Heating Up, facilitating consistent critical hits. Tunnel Vision could be argued for, but given Loud Lullaby's poor base reload stat, it might feel awkward.
Loud Lullaby PvP God Roll:
Barrel:

Hammer-Forged Rifling

Magazine:

Accurized Rounds

Perk 1:

Slideshot

Perk 2:

Wellspring or Frenzy
The PVP perks are even more disheartening. To start, the classic combo of Hammer-Forged Rifling and Accurized Rounds boosts range for advantageous dueling. Slideshot is the go-to first primary perk to counter the slow reload and enhance range and stability, aiding post-slide accuracy.
As for the second perk, it's a tough call. Wellspring or Frenzy, perhaps? Neither is ideal for PVP, and the second column lacks strong choices. Kill Clip is common, but it doesn't work well with Slideshot. Wellspring suits 6v6 modes, while Frenzy increases damage with prolonged combat. Both are acceptable, but if you're keen on a 120 RPM hand cannon, better options abound.
What Makes the Loud Lullaby Farm Worth It?
Farming the Loud Lullaby Destiy 2 Pulse Rifle demands a blend of dedication, skill, and an unyielding pursuit of perfection. Regrettably, not every player possesses the luxury of time or the expertise to navigate this formidable path. Fret not, for Gamingcy's professional carry services are poised to bridge this gap.
Nestled within our ranks are seasoned Destiny 2 sherpas, adorned with intricate knowledge and exceptional prowess. Relentlessly, they embark on the quest to acquire the Loud Lullaby farming on your behalf, offering a comprehensive solution that enhances your gaming journey. Whether you're a battle-hardened veteran or a fledgling initiate, the allure of unlocking the Loud Lullaby legendary pulse rifle should not be underestimated.
Place your trust in Gamingcy, your steadfast companion, and allow us to elevate your Destiny 2 adventure. With our boosts, you'll wield this exceptional weapon with unwavering confidence, dominating the battlefield in triumphant style. Embrace our expertise and set forth on a journey that will redefine your Destiny 2 legacy, leaving an indelible mark on the pages of time.
ETA:
Average starting time: 1-3 hours
Average Execution time: 1-2 hours
Rewards you will get:
Loud Lullaby

Legendary Kinetic Hand Cannon;
Unique

Armor and Weapon

drops;
Exp for your Season Pass and Artifact level.
Options available:
Random Roll

: a weapon with

random perk

combos.

Rolls with Guaranteed Perk

: We will get you a weapon with the

desired perk

roll.

God roll:

We will get you a weapon with the desired

god roll

.
Requirements:
1600+ Power Leve

l

Lightfall DLC

Recovery

(an experienced player will securely log into your account and do all the work for you)