Ascendant Alloy Boost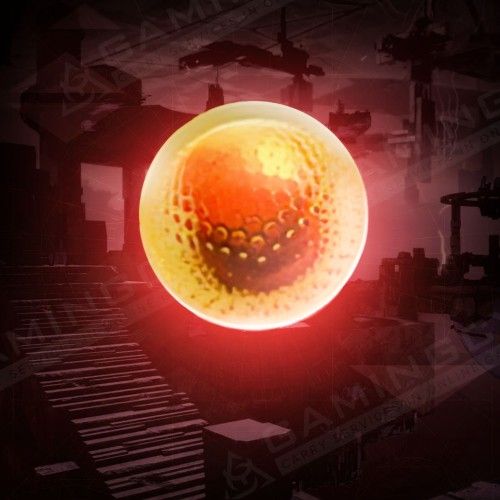 Boosting Schedule
Set the time when the booster may play your account with your manager. We can provide your whole carry while you're AFK without disturbing your usual gaming time!

24/7 support
Get a helpful human reply in ±15 seconds!

Hide My Boost
We've developed this unique software to protect you from bans and suspensions. It allows account sharing without flagging an account.

Secure Payments
You can pay securely with PayPal or your Credit Card via Stripe. All payments are covered with the customer protection system and money back guarantee!

Secure Web-site
SSL and HTTPS protocols are used for your 100% privacy & data safety
Step into our professional site, where you can buy Ascendant Alloys boost for your Destiny 2 characters. This carry caters to Xbox, PS4, PS5, and PC gamers alike.
What are Ascendant alloys for? Ascendant Alloys are supremely rare mats necessary in the process of Shaping and Reshaping crafted D2 weapons. These elements play a crucial role in bestowing superior attributes and unlocking the unique Catalyst of the Osteo Striga Exotic SMG weapon.
Here's an exploration of various strategies to obtain Ascendant Alloy in Destiny 2:
Acquiring from Master Rahool at The Tower, limited to once every week
Reaching reset points in Gunsmith vendor ranking
Progressing through the Season Pass
Opportunities to receive as a reward through weekly Campaign missions inside the Throne World
The potential gain from taking part in the Wellspring activity within the Throne World
A chance to earn from successfully engaging in Master-level challenges
Among these methods, focusing on weekly Campaign missions and participating in the Wellspring exercise inside the Throne World emerges as the most effective way to secure and accumulate Ascendant Alloy in Destiny 2. These approaches are dependable avenues to acquire this precious resource, mainly if undertaken with a robust team or proper equipment. Launching Master-level challenges, such as Master Wellspring, will further enhance the possibility of receiving this essential material.
Gamingcy's Ascendant Alloys farming service has been meticulously crafted to deliver unparalleled quality. Our team of professional boosters will procure the exact quantity of currency you desire, ensuring a process devoid of any reliance on third-party software or bots that could compromise your account's security.
Our Destiny 2 Ascendant Alloys boost is exclusively offered in Recovery mode, where account sharing is a requirement. We prioritize your safety through the implementation of premium VPN connections or our exclusive Hide My Boost system, ensuring 100% secure carries. In this boosting method, our seasoned gamers will log into your account to diligently grind the desired number of Ascendant Alloys. Upon completion, a Discord notification will promptly prompt you to log back in, indicating the fulfillment of your order.
Destiny 2 Ascendant Alloys Farm: how does it work?
Upon purchasing the D2 Ascendant Alloys farming service, one of our support specialists will quickly contact you via Discord, Skype, or Email. We aim to get in touch within 5-10 minutes after payment. Alternatively, you can directly engage with us on Discord using the username Gamingcy. Here, you can partake in detailed discussions to finalize your boost's specifics, including the desired start time, suitable playing schedule, and other pertinent details.
Buying Destiny 2 Ascendant Alloys with real money can be a wise choice for Guardians seeking to instantly unlock the astounding rewards of this in-game currency while bypassing the arduous grind often undertaken alone or with uncoordinated groups.
You free yourself from countless hours of grinding by entrusting Gamingcy with your D2 Ascendant Alloys farm needs. Skyrocket your gaming experience through a seamless, swift, and hassle-free currency farming process meticulously handled by some of the most skilled sherpas within the gaming community. Purchase a boost today and allow Gamingcy to complete the most tedious in-game tasks instead of you!
We NEVER use any third-party software or exploits, and we do all the work manually.
ETA:
Average starting time: 1-3 hours
Average Execution time: 5 hours for each alloy
Rewards you will get:
The desired amount of

Ascendant Alloys;

Exp for your Season Pass and Artifact;
A chance to get other rng-based rewards during the completion.
Requirements + Important notes:
1770+ Power Leve

l

Recovery

(an experienced player will securely log into your account and do all the work for you)