Ascendant Shards Farming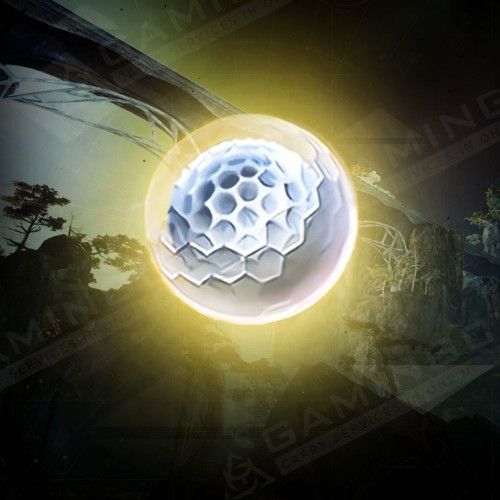 Boosting Schedule
Set the time when the booster may play your account with your manager. We can provide your whole carry while you're AFK without disturbing your usual gaming time!

24/7 support
Get a helpful human reply in ±15 seconds!

Hide My Boost
We've developed this unique software to protect you from bans and suspensions. It allows account sharing without flagging an account.

Secure Payments
You can pay securely with PayPal or your Credit Card via Stripe. All payments are covered with the customer protection system and money back guarantee!

Secure Web-site
SSL and HTTPS protocols are used for your 100% privacy & data safety
Welcome to Gamingcy, where you can buy Ascendant Shards boost for your Destiny 2 characters. This offer is available for Xbox, PS4, PS5, and PC gamers.
What are the Ascendant Shards, and what can you buy with it? Ascendant Shards, the most desired upgrade items, are specifically used to masterwork armor, unlocking its highest level of upgrade. By masterworking armor, you gain significant advantages such as increased damage resistance, improved ability regeneration, and enhanced stats.
How can you get Ascendant shards?
Buying from Master Rahool at The Tower.
Breaking down masterworked legendary or exotic armor pieces.
Completing Master or Grandmaster Nightfalls, which may offer as a reward.
Engaging in Master-level raid encounters.
Advancing through Season Pass rewards.
Resetting ranks with Crucible, Vanguard, Gambit, Trials of Osiris, Gunsmith, or Seasonal vendors.
Attaining the first flawless victory of the week in Trials of Osiris.
Occasionally, they may be bestowed as rewards for story quests.
Among the numerous methods to farm Ascendant Shards, engaging in Master and Grandmaster Nightfalls stands out as the most effective approach, often referred to colloquially as "earning some golf balls." The near-certain chance of securing an Ascendant Shard after finishing a Grandmaster Nightfall renders it the most dependable method for obtaining this valuable material. Ideal Nightfall strikes to target for farming include The Arms Dealer, Fallen S.A.B.E.R., The Devil's Lair, and Lake of Shadows.
Our Ascendant Shards farming service is meticulously crafted to ensure top-notch quality. Our professional boosters will obtain the precise quantity of currency you desire, with no reliance on third-party software or bots that could jeopardize your account's security.
The Destiny 2 Ascendant Shards boost is specifically offered through Recovery mode, where account sharing occurs. At Gamingcy, we emphasize your security by leveraging state-of-the-art VPN connections or our proprietary HMB system. It ensures a 100% secure boosting experience. Our method involves a skilled sherpa accessing your account to farm the specified amount of Ascendant Shards. After the grind is completed, a Discord alert will notify you to log back into your account.
Destiny 2 Ascendant Shards Farming: What's the Process?
When you buy the D2 Ascendant Shards farm from us, a committed 24/7 specialist will swiftly connect with you via Discord, Skype, or Email. We intend to make contact within the narrow window of 5-10 minutes following the purchase. You can also reach out to us directly on Discord using the username Gamingcy. Here, you'll have the opportunity to discuss and finalize all the particulars of your Ascendant Shards boost, including scheduling details like the start time, suitable playing hours, and any other relevant information.
Purchasing Destiny 2 Ascendant Shards with real money is a savvy move for those eager to instantly access the remarkable benefits of this in-game currency, all while circumventing the tedious and time-consuming grind alone or with mismatched teams.
You can free yourself from the monotony of endless grinding by opting for Gamingcy's specialized D2 Ascendant Shards farming service. Experience a higher level of gaming through our efficient, rapid, and uncomplicated currency farming service, masterfully conducted by some of the top players in the gaming world. Leave behind the days consumed by the relentless pursuit of Destiny 2 Ascendant Shards. Buy a boost today, and entrust Gamingcy with the repetitive aspects of your gaming journey!
We NEVER use any third-party software or exploits, and we do all the work manually.
ETA:
Average starting time: 1-3 hours
Average Execution time: 1 hour for each shard
Rewards you will get:
The desired amount of

Ascendant Shards;

Chance to obtain Enhancement Prisms;
Chance to obtain Exotic gear;
Experience for your Season Pass and Artifact.
Chance to get other rng-based rewards during the completion
Requirements + Important notes:
1800+ Power Leve

l

Recovery

(an experienced player will securely log into your account and do all the work for you)