Centrifuse Catalyst Boost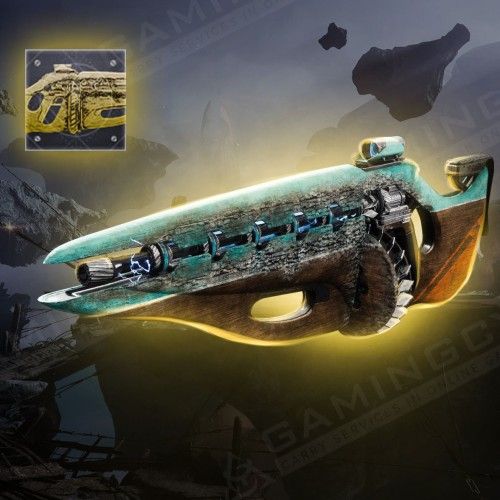 24/7 support
Get a helpful human reply in ±15 seconds!

Hide My Boost
We've developed this unique software to protect you from bans and suspensions. It allows account sharing without flagging an account.

Secure Payments
You can pay securely with PayPal or your Credit Card via Stripe. All payments are covered with the customer protection system and money back guarantee!

Secure Web-site
SSL and HTTPS protocols are used for your 100% privacy & data safety

Enlarge your collections!
An extensive list of unique & rare collectibles makes your gameplay brighter and your whole account more precious!
Embark on a journey of excellence with us, your esteemed platform, where buying Centrifuse Catalyst boost in Destiny 2 becomes a seamless experience. Dive into premium carry services helmed by experienced D2 veterans, recognized for their incomparable proficiency and expertise in farming catalysts swiftly and efficiently. Our exceptional services are designed to accommodate players on all major gaming platforms, including PlayStation, PC, and Xbox, ensuring every Guardian can savor the unmatched benefits of our help.
Whether you aim to unlock this exotic catalyst, secure the weapon itself, or attain masterwork completion, our professional gamers are primed to take on the challenging Centrifuse Catalyst farming journey for you, ensuring a flawless and gratifying gaming experience.
Achieving the Centrifuse Catalyst is not an easy feat. It demands adept navigation through complex quests, defeating a formidable group of enemies, and precise coordination and strategic execution within the ritual and seasonal activities. Once secured and applied, the Centrifuse Catalyst masterworks an innovative system, unveiling your weapon's hidden potential and setting you on a thrilling progression journey.
Join us today and unlock the unmatched convenience of boosting your Destiny 2 adventure to remarkable heights. Get ready to set forth on a game-changing journey like never before, where the boundaries of achievement are constantly being pushed and expanded.
How to get the Centrifuse Catalyst
To unlock the Centrifuse's potential and must-have catalyst, you need dedication, skill, and, most importantly, the formidable weapon itself.
Acquiring the Centrifuse Catalyst requires you to undertake the "Higher Voltage" quest from Banshee-44:
Rebuild the catalyst by defeating targets swiftly and with Arc final blows.
Calibration is crucial to the catalyst's progress. Engage in Vanguard Operations, Gambit, Crucible matches, or Seasonal playlist activities to calibrate data and defeat targets. Higher-tier Nightfall completions, Crucible or Gambit victories, and defeating Guardians provide further progress.
Return to Banshee-44 to claim the rebuilt catalyst.
Yet, the journey doesn't end there. To reach the Centrifuse's masterwork level, you must amass a formidable tally of 700 kills using the Centrifuse. This daunting achievement infuses the weapon with the Static Buildup perk, enhancing its capabilities to a new level and catapulting it to the peak of mastery. Get ready to wield the Centrifuse like never before, channeling its electrifying power to dominate the battlefield and leave an indelible impact.
Centrifuse Catalyst Farming Service: What Does It Entail?
Unlocking the Centrifuse's full potential and reaching its coveted masterwork level demands unwavering commitment, steadfast skills, and a relentless pursuit of excellence. This weapon holds a unique status among Guardians, admired for its potent abilities and distinct design. We understand, however, not every player has the luxury of time or the skills to embark on this demanding quest. This is where our professional carries come to the rescue, bridging the gap with a solution tailored just for you.
When it comes to equipping yourself for the journey, buying the Centrifuse Catalyst farming service is your ultimate choice. Our team comprises seasoned Destiny 2 experts with deep-seated knowledge and superior prowess to farm tirelessly on your behalf. We offer a comprehensive solution that elevates your gaming experience to new heights. Whether you're a battle-hardened veteran immersed in Destiny 2 or a novice setting out on your first adventure, the Centrifuse Catalyst boost is an opportunity you should seize.
ETA:
Average starting time: 1-3 hours
Average Execution time: 1-2 hours
Rewards you will get:
Centrifuse Catalyst;
Exp for your Season Pass and Artifact level;
All items and resources that may drop during the service.
Options available:
Recovery:

an experienced player will securely log into your account and do all the work for you.

Sherpa:

you will play your character yourself with a group of our professional player(s).

Catalyst Masterwork:

we will complete Catalyst Masterwork requirements, so the buff will start working;

Weapon Obtain:

We will farm a weapon to get catalyst for you.
Requirements:
Lightfall DLC

Centrifuse

weapon in your arsenal