Malfeasance Catalyst Boost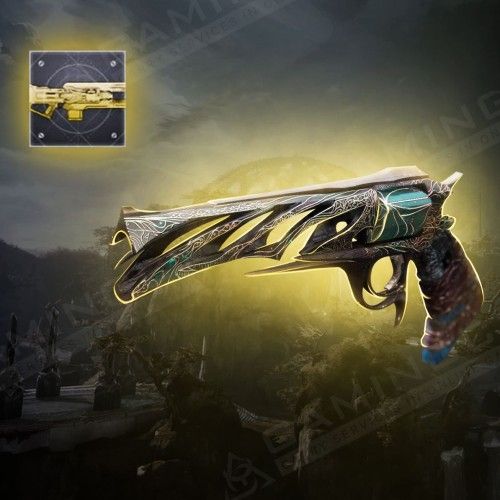 24/7 support
Get a helpful human reply in ±15 seconds!

Hide My Boost
We've developed this unique software to protect you from bans and suspensions. It allows account sharing without flagging an account.

Secure Payments
You can pay securely with PayPal or your Credit Card via Stripe. All payments are covered with the customer protection system and money back guarantee!

Secure Web-site
SSL and HTTPS protocols are used for your 100% privacy & data safety

Enlarge your collections!
An extensive list of unique & rare collectibles makes your gameplay brighter and your whole account more precious!
Step into the realm of excellence with our site, where you can buy Malfeasance Catalyst boost in Destiny 2. Enjoy top-tier carry services delivered by seasoned D2 players, renowned for their unmatched expertise and comprehensive knowledge in efficiently obtaining any catalyst. Whether your desire is to unlock this exotic weapon itself, or achieve masterwork completion, our professional gamers stand ready to skillfully embark on the challenging Malfeasance Catalyst farming journey on your behalf, ensuring an impeccable and fulfilling experience.
The path of Malfeasance Catalyst farming is no mere trifle, as it demands deft navigation through the intricacies of conquering a formidable group of Oracles. Precise coordination and strategic execution are paramount within the demanding confines of the Vault of Glass Raid. Once acquired and applied, the Malfeasance Catalyst masterwork a unique and captivating system, empowering you to unleash the weapon's true potential and embark on a breathtaking journey of progression.
Our Destiny 2 services cater to players across all major gaming platforms, including PlayStation, PC, and Xbox, ensuring that every Guardian can revel in the benefits of our unparalleled assistance.
How to get Malfeasance Catalyst?
Unleashing the true potential of the Malfeasance and attaining its coveted masterwork requires first obtaining the weapon itself.
The Malfeasance Catalyst can be acquired simply by engaging in Strikes, Crucible, or Gambit matches. The drop rate remains consistent across all these activities, allowing you to choose your preferred gameplay. Whether it's a victorious triumph or a valiant effort, wins or losses do not affect the drop rate chance during Crucible or Gambit matches; it is solely dependent on the completion of the activity.
However, the journey does not conclude there. To elevate the Malfeasance to its masterwork form, you must accumulate a tally of 700 kills with the weapon. This monumental achievement will infuse the weapon with the Vorpal Weapon perk, unlocking its enhanced capabilities and propelling it to the zenith of mastery.
Malfeasance Catalyst farming service: what does it imply?
Unlocking the full potential of the Malfeasance and attaining its coveted masterwork requires demanding unwavering dedication, exceptional skill, and an unwavering pursuit of perfection. This weapon holds a revered status among Guardians, celebrated for its formidable abilities and unique design. However, we understand that not every player possesses the luxury of time or the necessary expertise to undertake this arduous journey. That's precisely where Gamingcy's professional carry services step in, bridging the gap and offering a tailor-made solution to suit your needs.
When it comes to gearing up, buying the Malfeasance catalyst farming service is the optimal choice. Our team consists of seasoned Destiny 2 experts, equipped with intricate knowledge and exceptional prowess to tirelessly farm on your behalf. We provide a comprehensive solution that elevates your gaming experience to unparalleled heights. Whether you are a battle-hardened veteran, well-versed in the ways of Destiny 2, or a fresh-faced initiate embarking on your inaugural adventure, the Malfeasance catalyst boost is an opportunity you should not overlook.
Unlocking the Malfeasance catalyst bestows an additional perk upon your weapon, further amplifying its power:
Vorpal Weapon:

Deals increased damage against bosses, vehicles, and Guardians with their Super active.
Choose Gamingcy as your trusted companion and allow us to carry your Destiny 2 experience to new heights. With our unwavering assistance, you can confidently wield this extraordinary weapon, dominating the battlefield with unwavering confidence. Prepare to embark on an unforgettable journey where triumph and glory await at every turn.
ETA:
Average starting time: 1-3 hours
Average Execution time: 1-2 hours
Rewards you will get:
Malfeasance Catalyst;
Exp for your Season Pass and Artifact level;
All items and resources that may drop during the service.
Options available:
Catalyst Masterwork:

we will complete Catalyst Masterwork requirements, so the buff will start working;

Weapon Obtain:

We will farm a weapon to get catalyst for you.
Requirements

+ Important notes:
Recovery

(an experienced player will securely log into your account and do all the work for you)

Malfeasance

weapon in your arsenal. If you still don't have this exotic yet, you can buy Malfeasance weapon at our site: a PRO gamer will get it for you fast and with a guarantee.