Warden's Law Boost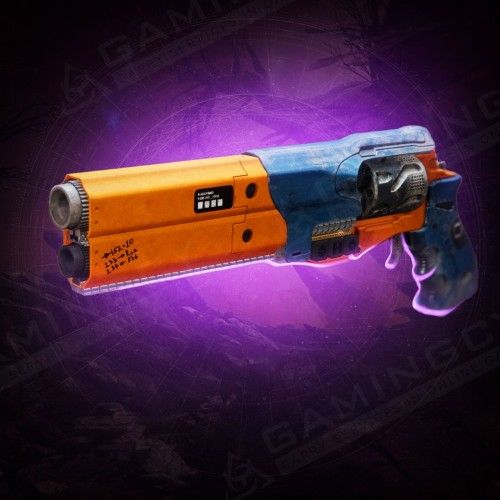 24/7 support
Get a helpful human reply in ±15 seconds!

Hide My Boost
We've developed this unique software to protect you from bans and suspensions. It allows account sharing without flagging an account.

Secure Payments
You can pay securely with PayPal or your Credit Card via Stripe. All payments are covered with the customer protection system and money back guarantee!

Secure Web-site
SSL and HTTPS protocols are used for your 100% privacy & data safety

Enlarge your collections!
An extensive list of unique & rare collectibles makes your gameplay brighter and your whole account more precious!
On this webpage hosted on our site, the opportunity awaits to buy the Warden's Law boost. This exceptional Nightfall Legendary Kinetic Hand Cannon is now at your fingertips within the Destiny 2 Lightfall. Unleash the full potential inherent in this LHC weapon through our exclusive premium carry services, which are administered by seasoned D2 sherpas of the highest expertise. Their extensive knowledge ensures the swift unlocking of your desired gear, whether it's the Warden's Law itself, complete with its optimal God Roll, or specific coveted perks you're seeking.
Our adept gamers are dedicated to meticulously farming the Warden's Law on your behalf, guaranteeing a smooth and effortless experience. Irrespective of your gaming platform—PlayStation, PC, or Xbox—our services cater universally, granting everyone access to our unparalleled assistance.
Enroll with us today to embark on your Destiny 2 journey. Discover the convenience of elevating your gameplay to new heights through our boosting services, and experience the pinnacle of gaming excellence.
Why buying the Warden's Law is a must-have?
Purchase the Warden's Law and get hand cannon, which can deliver powerful burst damage due to its two-round burst mechanism. It can be effective at both close and medium ranges, making it versatile in various combat scenarios. However, its distinct burst-fire pattern requires good timing and accuracy to fully capitalize on its damage potential.
Although Bungie has indicated plans to further explore and develop this innovative archetype in the near future, Warden's Law currently stands as one of the most captivating Legendary weapons in the game. Its unique firing style sets it apart, offering a fresh gameplay experience that will keep you engaged!
How to Get the Warden's Law?
Warden's Law, a coveted LHC within the Destiny 2 Lightfall, emerges as a triumph to be achieved through the crucible of Nightfall: The Ordeal activities. This remarkable firearm, introduced with the dawn of Season 22, holds the potential to become the jewel in the crown of your armory.
Once you've successfully acquired Warden's Law, you have the option to repurchase it from Zavala. To do so, you'll need to trade in a Vanguard Engram, 25 Legendary Shards, and part with 20,000 Glimmer. While the standard edition of this unique hand cannon is available for immediate repurchase, acquiring its Adept versions involves a bit more patience and resources. These elite variations are only obtainable during their designated six-week rotational periods and come with an increased currency requirement. In addition to the base costs, you'll also need Nightfall Ciphers, which are exclusively earned through completing Grandmaster Nightfalls.
The Perks of the Warden's Law and the God Roll
The Warden's Law Hand Cannon has the following base stats:
Impact: 92
Range: 56
Stability: 29
Handling: 24
Reload Speed: 27
Aim Assistance: 68
Airborne Effectiveness: 10
Recoil: 97
Bounce Intensity: 3
Rounds Per Minute: 257
Magazine: 16
The God Roll for Warden's Law depends on your preference and playstyle, but here are some recommended perk combinations for both PvE and PvP:
Warden's Law Perfect PvE God Roll:
Barrel Selection:

Opt for either Polygonal Rifling to enhance stability or Smallbore for a balanced boost.

Magazine Choice:

Choose between Flared Magwell for swifter reloads or Tactical Mag for a blend of reload speed and magazine size.

Primary Perk:

Prioritize Perpetual Motion, although Enlightened Action also holds promise.

Secondary Perk:

Frenzy is recommended, yet Rampage remains a solid alternative.

Masterwork Focus:

Emphasize Reload Speed to expedite your combat flow.
Optimal Warden's Law PvP God Roll:
Barrel Preference:

Opt for either Polygonal Rifling to enhance stability or Hammer-Forged Rifling to bolster range.

Magazine Selection:

Choose between Accurized Rounds for improved range or Flared Magwell for quicker reloads.

Initial Perk:

Prioritize Moving Target, though Discord also presents an interesting option.

Secondary Perk:

Embrace Kill Clip to capitalize on its potency in PvP encounters.

Masterwork Emphasis:

Focus on Range to maximize your engagement effectiveness.
Is the Warden's Law Worth the Farm?
Farming the Warden's Law hand cannon in Destiny 2 isn't easy. You need a lot of time and skill to unlock it. But don't worry, Gamingcy's carry services can help you.
We have highly-experienced Destiny 2 sherpas who know a lot about the game. They can get the Warden's Law for you, so you don't have to spend hours trying to get it yourself. It is an excellent offering for new players and people who have played for a long time. Everyone wants to unlock this amazing hand cannon.
You can trust Gamingcy to make your Destiny 2 game better. With our boosts, you'll benefit from using the Warden's Law hand cannon. It will help you dominate the PvE and PvP content. So let us help you skyrocket your Destiny 2 progress by unlocking the Warden's Law for your beloved Guardians!
ETA:
Average starting time: 1-3 hours
Average Execution time: 1-5 days
Rewards you will get:
Warden's Law

Legendary Kinetic Hand Cannon;
Unique Armor and Weapon drop from the Nightfalls;
Experience for your Season Pass and Artifact.
Options available:
Random Roll

: a weapon with

random perk

combos.

Adept

: You will get an Adept version of weapon.

Rolls with Guaranteed Perk

: We will get you a weapon with the

desired perk

roll.

God roll:

We will get you a weapon with the desired

god roll

.
Requirements:
1600+ Power Level

for Normal

1800+ Power Level

for Adept

All DLC

Recovery

(an experienced player will securely log into your account and do all the work for you)
This weapon can be received

only while this weapon is in the weekly rotation

. If it's not in the current weekly rotation – we'll wait until it becomes obtainable again.