Smite of Merain Boost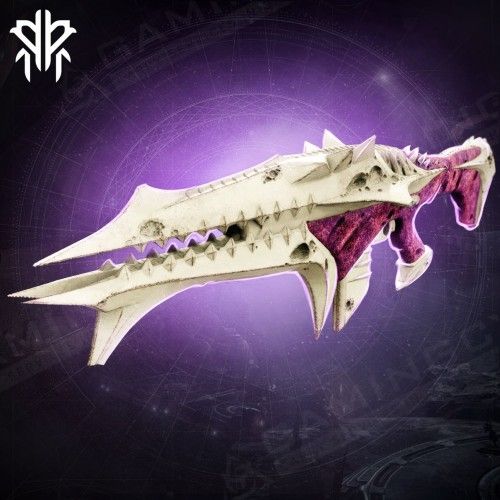 Boosting Schedule
Set the time when the booster may play your account with your manager. We can provide your whole carry while you're AFK without disturbing your usual gaming time!

24/7 support
Get a helpful human reply in ±15 seconds!

Hide My Boost
We've developed this unique software to protect you from bans and suspensions. It allows account sharing without flagging an account.

Secure Payments
You can pay securely with PayPal or your Credit Card via Stripe. All payments are covered with the customer protection system and money back guarantee!

Secure Web-site
SSL and HTTPS protocols are used for your 100% privacy & data safety
On this page of our site, you can buy the Smite of Merain boost – a remarkable KF raid Legendary Kinetic Pulse Rifle now accessible within Destiny 2 Lightfall. Unleash the complete potential of this legendary pulse rifle through our premium carry services, provided by top-exp D2 sherpas. Their profound expertise guarantees swift unlocking of your desired weaponry – whether it's the Smite of Merain itself, its God Roll, or specific sought-after perks.
Our proficient gamers are committed to farming the Smite of Merain on your behalf, ensuring a seamless and effortless experience. Regardless of your gaming platform – PlayStation, PC, or Xbox – our services are tailored to all, ensuring universal access to our exceptional assistance.
Enlist with us today to commence your Destiny 2 journey, and discover the convenience of elevating your gameplay to the top with our boosting services.
Why buying the Smite of Merain is a must-have?
Purchase The Smite of Merain and get an iconic D2 weapon whose strengths include its balanced stats and the Adaptive Frame archetype. With its Impact of 29, Range of 43, Stability of 50, and Rounds Per Minute of 390, it offers a decent combination of damage and fire rate. Its Aim Assistance of 60 can help with accuracy, and the Reload Speed of 47 ensures you can get back into the action quickly.
How to Get the Smite of Merain?
The Smite of Merain is found exclusively in the King's Fall raid. It drops from the Warpriest, Daughters of Oryx, and Oryx encounters. You can also find it in secret chests within the raid. Remember, the Oryx chest only grants gear you've previously obtained in the raid. Once you complete an encounter for the week, you'll only receive Spoils of Conquest. You can acquire the pulse rifle for 20 Spoils of Conquest from the final chest, but you need to have obtained Smite of Merain before. Alternatively, you can craft the gun, but you'll need five Deepsight variants of this weapon.
The Perks of the Smite of Merain and the God Roll
The Smite of Merain Pulse Rifle has the following base stats:
Impact: 29
Range: 43
Stability: 50
Handling: 47
Reload Speed: 47
Aim Assistance: 60
Inventory Size: 49
Zoom: 17
Rounds Per Minute: 390
Magazine: 38
The God Roll for Smite of Merain depends on your preference and playstyle, but here are some recommended perk combinations for both PvE and PvP:
Smite of Merain PvE God Roll:
Barrel:

Arrowhead Brake

Magazine:

Tactical Mag

Perk 1:

Demolitionist, Pugilist, or Focused Fury

Perk 2:

Adrenaline Junkie, Swashbuckler, or Vorpal Weapon
Irrespective of your primary perk choice in the first slot, I highly suggest Arrowhead Brake. It enhances recoil control and provides +10 handling, enabling quicker weapon swaps for tough scenarios or boss encounters. Tactical Mag is also a great pick for Smite of Merain, offering stability and reload speed, given the Runneth Over perk.
Smite of Merain PvP God Roll:
Barrel:

Hammer-Forged Rifling

Magazine:

Accurized Rounds

Perk 1:

Moving Target

Perk 2:

Vorpal Weapon or Eye of the Storm
For primary perks, Moving Target is the clear pick due to Destiny 2's mobility. It's frequently triggered as players move while firing. If you're less mobile, Focused Fury is a solid alternative. In the second slot, Eye of the Storm or Vorpal Weapon works. I prefer Eye of the Storm for duels, especially against flinching explosive rounds. Vorpal Weapon suits 6v6 modes, dealing extra damage to enemies in Supers – situational, but valuable.
Is the Smite of Merain Worth the Farm?
Farming the Smite of Merain Destiny 2 Pulse Rifle demands unwavering commitment, mastery of skill, and an unwavering pursuit of perfection. Yet, not all players have the luxury of time or expertise for this challenging endeavor. But fret not, for Gamingcy's expert carry services stand ready to bridge that gap.
Within our ranks, seasoned Destiny 2 sherpas boast intricate knowledge and exceptional prowess. With relentless dedication, they embark on the journey to Smite of Merain farming on your behalf, providing a comprehensive solution to enhance your gaming journey. Whether you're a seasoned warrior or a fresh initiate, the allure of unlocking the Smite of Merain legendary pulse rifle cannot be underestimated.
Place your trust in Gamingcy, your steadfast companion, and let us elevate your Destiny 2 odyssey. With our boosts, you'll wield this remarkable weapon with unwavering confidence, reigning supreme on the battlefield. Embrace our expertise and embark on a journey that will redefine your Destiny 2 legacy, etching an indelible mark in the annals of time. Together, we'll unlock the greatness within the Smite of Merain, forging an unforgettable path to glory.
ETA:
Average starting time: 1-3 hours
Average Execution time: 1-5 weeks
Rewards you will get:
Smite of Merain

Legendary Kinetic Pulse Rifle;

King's Fall

raid completed;
Unique

Armor and Weapon

drops;
Exp for your Season Pass and Artifact level.
Options available:
Random Roll

: a weapon with

random perk

combos.

Deepsight:

You will get a Deepsight version of weapon.

Requirements

: You should have this weapon or select option "I don't have this weapon in collection".

Unlock the crafting pattern:

You will get 5 Deepsight weapons and can craft Weapon God Roll with guaranteed perks.
Requirements:
1600+ Power Leve

l

The Witch Queen DLC

Recovery

(an experienced player will securely log into your account and do all the work for you)