Touch of Malice Boost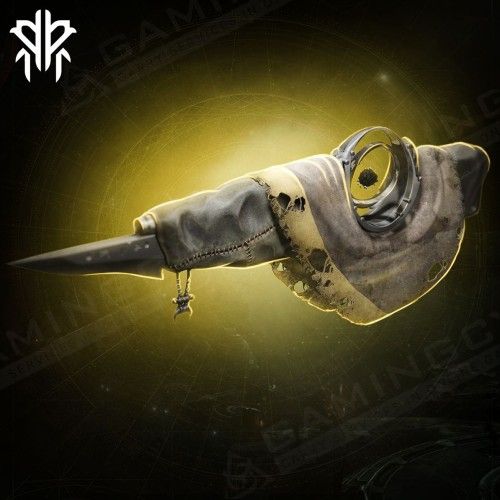 Boosting Schedule
Set the time when the booster may play your account with your manager. We can provide your whole carry while you're AFK without disturbing your usual gaming time!

24/7 support
Get a helpful human reply in ±15 seconds!

Hide My Boost
We've developed this unique software to protect you from bans and suspensions. It allows account sharing without flagging an account.

Secure Payments
You can pay securely with PayPal or your Credit Card via Stripe. All payments are covered with the customer protection system and money back guarantee!

Secure Web-site
SSL and HTTPS protocols are used for your 100% privacy & data safety
Introducing Gamingcy's exclusive Destiny 2 service for buying Touch of Malice boosting! Are you tired of running the King's Fall raid over and over, only to come up empty-handed in your quest for the highly coveted Touch of Malice exotic scout rifle? Well, worry no more! Our team of professional D2 Sherpas is here to ensure that you finally get your hands on this incredible weapon.
The Touch of Malice is a formidable scout rifle with a unique ability. Its final round inflicts additional damage by harnessing the wielder's life force, and then it regenerates itself. Swiftly eliminating three targets with the Touch of Malice also restores your health. Furthermore, it possesses a secondary skill where precision hits drain the life force of enemies, charging up a ball of Darkness. This ball of Darkness can be unleashed as a blight projectile, enveloping foes in darkness and temporarily blinding them. Its impressive capabilities and thematic attributes make it a highly sought-after weapon.
We understand the frustrations of tirelessly farming the King's Fall raid without any guarantee of obtaining this amazing exotic scout rifle from the King's Fall raid. That's precisely why our expert PRO gamers are here to help. By availing our boosting service, you'll join a team of highly skilled players who are committed to assisting you in acquiring this versatile and powerful weapon. Together, we'll tirelessly tackle the King's Fall raid until the Touch of Malice finally becomes yours. And, of course, while grinding for this exceptional weapon, you'll also have plenty of opportunities to acquire other valuable loot along the way.
How to Obtain Touch of Malice
Obtaining the Touch of Malice in Destiny 2 is an exclusive reward from the King's Fall raid. This raid is accessible to all players without any additional cost. However, acquiring the Touch of Malice is no easy task, as its drop rate is quite low and it only becomes available after defeating Oryx in the final encounter. Players can attempt to obtain it once per character, per week. Unfortunately, there are no known methods to increase the chances of obtaining this weapon by completing triumphs or challenges within the raid. It may require multiple runs of the raid and relying on luck to finally acquire the Touch of Malice. On the other hand, acquiring the Touch of Malice catalyst, which improves the weapon's reload speed and stability through rapid precision hits, involves a more intricate process.
Perks of Touch of Malice
Destiny 2's Touch of Malice weapon boasts an array of exceptional perks that elevate it to the ranks of a formidable scout rifle. Let's delve into these unique perks:
Touch of Malice:

The final round within the magazine unleashes bonus damage by harnessing the wielder's life force, subsequently regenerating itself. Swiftly vanquishing three adversaries also grants a health restoration.

Charged with Blight:

Precise hits drain the life force of foes, accumulating energy within a ball of Darkness. Employing the alternate weapon action allows you to launch the charged blight projectile, enshrouding adversaries in Darkness and temporarily blinding them.
Strengths of Touch of Malice
Touch of Malice exhibits a potent final round that inflicts bonus damage, enabling players to dispatch enemies swiftly and effectively. Furthermore, swiftly eliminating three targets with Touch of Malice revitalizes health, ensuring durability during intense battles. Each precise hit with this weapon charges a ball of Darkness, capable of being unleashed as a blight projectile. This blight projectile serves as a valuable tool for crowd control, as it blinds enemies, temporarily incapacitating them.
Why the Touch of Malice is Highly Desired
There are several compelling reasons why Touch of Malice is highly coveted:
Exotic Rarity:

Being an exotic weapon, Touch of Malice boasts exclusive abilities and perks that distinguish it from other firearms in the game.

Formidable Damage Potential:

With its bonus damage on the final round, precision hits, and the blight projectile, Touch of Malice delivers substantial firepower, capable of inflicting significant damage to adversaries.

Health Restoration:

The ability to swiftly regain health by vanquishing three targets grants resilience and endurance in demanding encounters.

Utility in Blinding Enemies:

The blight projectile's capacity to blind foes bestows crowd control and disabling capabilities, proving advantageous in both PvE and PvP activities.
Moreover, Touch of Malice holds a prestigious status as a rare drop obtainable only from the challenging King's Fall raid. Acquiring this exotic scout rifle reflects a Guardian's skill and determination, making it an accomplishment to take pride in. Don't miss this opportunity to bolster your arsenal with the immensely powerful Touch of Malice. Secure it promptly by purchasing our professional boost, empowering your Guardian with unparalleled might to triumph over your adversaries.
ETA:
Average starting time: 1-3 hours
Average Execution time: ETA is random due to a low drop chance
Rewards you will get:
Touch of Malice Exotic Scout Rifle;
Unique Armor and Weapon drops from the King's Fall;
Exp for your Season Pass and Artifact level.
Requirements

+ Important notes:
1560+ Power Leve

l

The Witch Queen DLC

Recovery

(an experienced player will securely log into your account and do all the work for you)
You can make this exotic even more powerful and buy Touch of Malice catalyst.