Midha's Reckoning Boost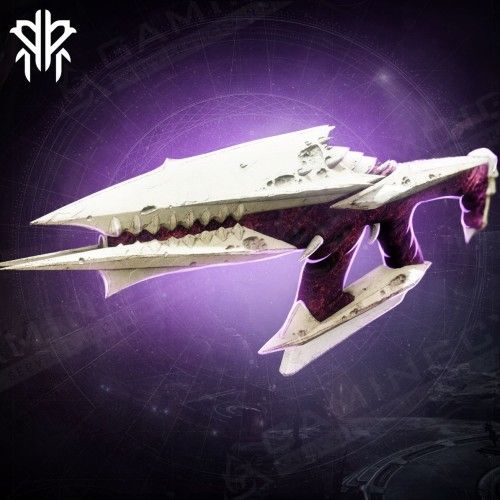 Boosting Schedule
Set the time when the booster may play your account with your manager. We can provide your whole carry while you're AFK without disturbing your usual gaming time!

24/7 support
Get a helpful human reply in ±15 seconds!

Hide My Boost
We've developed this unique software to protect you from bans and suspensions. It allows account sharing without flagging an account.

Secure Payments
You can pay securely with PayPal or your Credit Card via Stripe. All payments are covered with the customer protection system and money back guarantee!

Secure Web-site
SSL and HTTPS protocols are used for your 100% privacy & data safety
Here you can buy Midha's Reckoning boost, featuring the King's Fall exclusive Legendary Energy Fusion Rifle that has made its debut in the world of Destiny 2. Unleash its matchless potential through our premium carry services, expertly delivered by seasoned veterans of D2. Their extensive mastery and insights guarantee the swift unlocking of your desired weaponry. Whether it's the legendary fusion rifle itself, the highly coveted God Roll configuration, or specific perks (via Deepsight) you seek, our adept gamers will tirelessly farm the Midha's Reckoning on your behalf, ensuring a seamless and immensely satisfying endeavor.
Irrespective of your gaming platform—PlayStation, PC, or Xbox—our services extend to all players, ensuring that each individual can partake in the brilliance of our unparalleled support. Embark on your Destiny 2 journey with us today, and relish the sheer convenience of boosting and elevating your gameplay to levels that are truly awe-inspiring.
Strong Reasons to Buy the Midha's Reckoning
Buying the Midha's Reckoning is explained by its high damage output due to its High-Impact Frame archetype. It is particularly effective when used against enemies in PvE and PvP content. Additionally, its unique perk combination can enhance its performance, especially when combined with the right build and playstyle. Luckily with the Lightfall's Deepsight system, getting it becomes way faster and easier solution than before. Summing up, it's an amazing fusion rifle when it has decent perks like Cornered + RB.
How to Get the Midha's Reckoning?
The enigmatic Midha's Reckoning is an exclusive part of the King's Fall raid loot table. The weapon emerges as a potential drop in the daunting encounters with either Golgorth or Oryx.
Yet, Oryx's treasure chest offers only items that you've previously secured during the raid. Hence, if Midha's Reckoning hasn't been received from a Golgorth encounter, don't expect it in the ultimate loot box. Unlike standard dungeons, repeatedly engaging in the same fight isn't fruitful here. After a weekly victory with a character, the only reward bestowed is the Spoils of Conquest. This fusion weapon can be purchased with 20 Spoils of Conquest from the final chest, provided you've previously acquired Midha's Reckoning. Alternatively, one can craft it, needing a collection of five distinct Deepsight elements.
The Perks of the Midha's Reckoning and the God Roll
Behold the Midha's Reckoning Fusion Rifle, its base stats revealing its power:
Impact: 95
Range: 52
Stability: 22
Handling: 19
Reload Speed: 18
Aim Assistance: 68
Inventory Size: 28
Zoom: 15
The pursuit of the God Roll for the Midha's Reckoning is a path guided by individual preferences and playstyles. For PvE and PvP, here are some recommended perk combinations:
Midha's Reckoning PVE rolls: Arrowhead Brake or Corkscrew Rifling for handling and recoil control when swapping. Choose Arrowhead Brake with Backup Plan or Corkscrew Rifling for stability, range, and handling. Use Accelerated Coils in the magazine for faster charge time. Backup Plan and Pugilist are great primary perks. Pugilist provides melee energy after each kill, ideal for ability-focused builds. Reservoir Burst in the final slot synergizes with Runneth Over, empowering every shot after a reload, perfect for clearing hordes of enemies.
PVP version: Prioritize increasing Midha's Reckoning range with Hammer-Forged Rifling and Projection Fuse (+10 range). Competitively decimate nearby targets. Combo with Backup Plan and Successful Warm-Up for swift kills and quick takedowns in larger modes. Deadly gun.
What Makes the Midha's Reckoning Worth The farm?
Farming the Midha's Reckoning Fusion Rifle in Destiny 2 requires unwavering commitment, exceptional proficiency, and substantial exertion. However, not all players possess the privilege of abundant time or expertise to conquer this formidable journey. But fret not; Gamingcy's professional boosting services are at your disposal to bridge this gap.
Within our esteemed team dwell seasoned Destiny 2 sherpas, adorned with intricate knowledge and exceptional prowess. They relentlessly embark on the Midha's Reckoning farming on your behalf, offering a comprehensive solution that enhances your gaming endeavor. Swift and completely secure. Whether you stand as a battle-hardened veteran or a fresh-faced initiate, the allure of unlocking the Legendary Midha's Reckoning fusion rifle mustn't be underestimated.
Invest your trust in Gamingcy, and allow us to propel your Destiny 2 progress to its pinnacle. With our unwavering boosts, you will wield this extraordinary weapon with resolute confidence, dominantly prevailing in any encounter. Embrace our expertise and embark on a acquisition that will redefine your Destiny 2 experience.
ETA:
Average starting time: 1-3 hours
Average Execution time: 1-5 weeks
Rewards you will get:
Midha's Reckoning

Legendary Energy Fusion Rifle;

King's Fall

raid completed;
Unique

Armor and Weapon

drops;
Exp for your Season Pass and Artifact level.
Options available:
Random Roll

: a weapon with

random perk

combos.

Deepsight:

You will get a Deepsight version of weapon.

Requirements

: You should have this weapon or select option "I don't have this weapon in collection".

Unlock the crafting pattern:

You will get 5 Deepsight weapons and can craft Weapon God Roll with guaranteed perks.
Requirements:
1600+ Power Leve

l

The Witch Queen DLC

Recovery

(an experienced player will securely log into your account and do all the work for you)