Doom of Chelchis God Roll Boost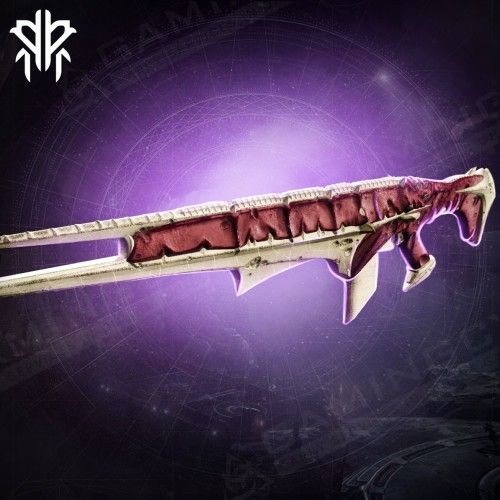 Boosting Schedule
Set the time when the booster may play your account with your manager. We can provide your whole carry while you're AFK without disturbing your usual gaming time!

24/7 support
Get a helpful human reply in ±15 seconds!

Hide My Boost
We've developed this unique software to protect you from bans and suspensions. It allows account sharing without flagging an account.

Secure Payments
You can pay securely with PayPal or your Credit Card via Stripe. All payments are covered with the customer protection system and money back guarantee!

Secure Web-site
SSL and HTTPS protocols are used for your 100% privacy & data safety
On this page of Gamingcy's site, you can buy the Doom of Chelchis boost and its God Roll farming: KF raid exclusive Legendary Energy Scout Rifle, now accessible in Destiny 2. Unleash the true capabilities of this legendary scout rifle through our elite carry services, overseen by experienced D2 sherpas. Their extensive expertise ensures the swift unlocking of any desired weapon, whether it's the Doom of Chelchis itself, the sought-after God Roll, or specific perks you're in pursuit of.
Our proficient gamers are committed to farming the Doom of Chelchis on your behalf, guaranteeing a seamless and effortless endeavor. Irrespective of your gaming platform—PlayStation, PC, or Xbox—our services are tailored to all players, ensuring that our exceptional assistance is accessible to everyone.
Join us today to embark on your Destiny 2 journey, where you'll witness the convenience of boosting and elevating your gameplay to unprecedented heights.
Why buying the Doom of Chelchis is a must-have?
Purchase the Doom of Chelchis and get a perfect Destiny 2 weapon which is known for its potential as a solid enemy-clearing scout rifle, both in PvE and PvP. Its Precision Frame archetype and its vertical recoil pattern make it easier to control, allowing for accurate shots even at longer distances. It has the potential to be a strong choice for players who prefer engagements from a distance, both in activities like PvE content and Crucible matches.
How to Get the Doom of Chelchis?
The Doom of Chelchis is a raid-specific weapon, and you can obtain it by clearing encounters in the King's Fall. It can drop from various encounters, including the Entrance, Totems, Golgoroth, Deathsingers, and Oryx fights. Every time you clear one of these encounters, you have a chance to acquire the Doom of Chelchis with a random roll.
The Perks of the Doom of Chelchis and the God Roll
The Doom of Chelchis Scout Rifle has the following base stats:
Impact: 62
Range: 49
Stability: 40
Handling: 39
Reload Speed: 44
Inventory Size: 54
Zoom: 20
Recoil: 76
Rounds Per Minute: 180
The God Roll for Doom of Chelchis depends on your preference and playstyle, but here are some recommended perk combinations for both PvE and PvP:
Doom of Chelchis PvE God Roll:
Barrel

: Arrowhead Brake

Magazine

: Tactical Mag or Appended Mag

Perk 1:

Firefly or Explosive Payload

Perk 2

: Dragonfly or Frenzy
For primary perks, the explosive combo of Firefly and Dragonfly turns precision kills into Solar and Void explosions, entertaining but not ideal for endgame. For endgame use, prioritize damage with Explosive Payload and Frenzy. Explosive Payload staggers and boosts bodyshot damage by 15%, while Frenzy potentially increases total shot damage by 30%. For even more damage, One For All paired with Explosive Payload creates a formidable long-range weapon.
Doom of Chelchis PvP God Roll:
Barrel

: Corkscrew Rifling

Magazine

: Accurized Rounds

Perk 1:

Explosive Payload

Perk 2:

Eye of the Storm or Focused Fury
For Crucible use with Doom of Chelchis, here's the recommended god roll. Opt for Corkscrew Rifling in the barrel slot for +5 to range, handling, and stability. Alternatively, prioritize range with Hammer-Forged Rifling, but with Accurized Rounds in the magazine, Hammer-Forged Rifling may not be necessary.
In terms of PVP primary perks, Explosive Payload shines on this scout rifle. It disrupts opponent aim, especially valuable in the pulse rifle-dominant meta. Final perk choice allows flexibility. Eye of the Storm and Focused Frenzy both stand out. Focused Frenzy boosts damage by 20% for 11 seconds on consistent headshots, while Eye of the Storm enhances handling and accuracy at low health. Choose based on your playstyle and skill level as both perks are excellent.
Is the Doom of Chelchis Worth the Farm?
Farming the Doom of Chelchis Destiny 2 Scout Rifle demands unwavering commitment, refined skill, and tons of effort. Yet, not all players possess the time or expertise for this demanding quest. Enter Gamingcy's adept carry services, bridging the gap seamlessly.
We work with the best Destiny 2 sherpas, adorned with intricate knowledge of the game and exceptional understanding of how to provide a perfect boost. With relentless dedication, they take on the task of the Doom of Chelchis farming on your behalf, providing a holistic solution that enriches your gaming journey. Fast, safe, and hassle-free. Whether a seasoned veteran or a newbie, the allure of unlocking the Doom of Chelchis legendary scout rifle holds immense value.
Place your trust in Gamingcy, your unwavering companion, and let us elevate your Destiny 2 voyage. With our boosts, you shall wield this remarkable weapon with absolute assurance, dominating the battlefield in triumphant fashion. Embrace our expertise and embark on a journey that reshapes your Destiny 2 legacy, leaving an indelible mark on its history. Together, we shall unlock the latent greatness within the Doom of Chelchis, forging an unforgettable path to glory.
ETA:
Average starting time: 1-3 hours
Average Execution time: 1-5 weeks
Rewards you will get:
Doom of Chelchis

Legendary Energy Scout Rifle;

King's Fall

raid completed;
Unique

Armor and Weapon

drops;
Exp for your Season Pass and Artifact level.
Options available:
Random Roll

: a weapon with

random perk

combos.

Deepsight:

You will get a Deepsight version of weapon.

Requirements

: You should have this weapon or select option "I don't have this weapon in collection".

Unlock the crafting pattern:

You will get 5 Deepsight weapons and can craft Weapon God Roll with guaranteed perks.
Requirements:
1600+ Power Leve

l

The Witch Queen DLC

Recovery

(an experienced player will securely log into your account and do all the work for you)