Until Its Return Boost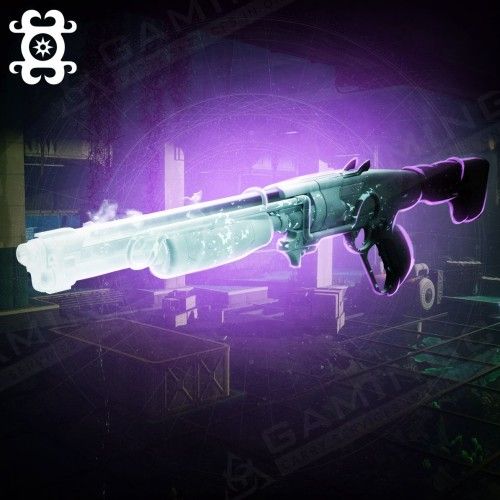 Boosting Schedule
Set the time when the booster may play your account with your manager. We can provide your whole carry while you're AFK without disturbing your usual gaming time!

24/7 support
Get a helpful human reply in ±15 seconds!

Hide My Boost
We've developed this unique software to protect you from bans and suspensions. It allows account sharing without flagging an account.

Secure Payments
You can pay securely with PayPal or your Credit Card via Stripe. All payments are covered with the customer protection system and money back guarantee!

Secure Web-site
SSL and HTTPS protocols are used for your 100% privacy & data safety
Introducing our exclusive offer: the Until Its Return boost, an extraordinary Legendary Kinetic Shotgun in Destiny 2. With our platform, seasoned D2 players provide top-tier carry services to efficiently acquire any weapon. Whether you seek to unlock this legendary weapon, secure the coveted God Roll, or obtain specific combination of perks, our professional gamers will expertly farm the Until Its Return on your behalf, guaranteeing a seamless experience.
Our services cater to players on PlayStation, PC, and Xbox, ensuring everyone can enjoy the benefits of our exceptional assistance. Join us today to boost and enhance your Destiny 2 journey with convenience.
Why buying the Until Its Return is a must-have?
The Until Its Return is an impressive Shotgun in Destiny 2, featuring a Strand archetype and a rapid-fire frame with a fire rate of 140 RPM. Its standout basic origin trait is called Unsated Hunger, which provides significant boosts to handling, reload speed, and stability when none of your abilities are fully charged. This trait enhances the weapon's overall performance and makes it a formidable choice in combat situations.
How to Get the Until Its Return Shotgun?
To acquire the Until Its Return Shotgun, Guardians must engage in the thrilling Season of the Deep activities, Salvage, and Deep Dive. Defeating the final boss in each activity presents a slim chance of earning this coveted weapon. Alternatively, decrypting Deep Engrams at the Sonar Station in the Helm also offers an opportunity to obtain it. The initial acquisition may require a touch of luck, as the drop rate is low. However, once you secure your first copy, obtaining additional copies becomes much more accessible.
Acquiring the Until Its Return in Destiny 2 demands both skill and patience. Its drop rate is not guaranteed, and obtaining the desired perks or God Roll may take multiple attempts. Fortunately, Gamingcy provides the Until Its Return boost, allowing you to bypass the challenging grind and acquire this shotgun with your preferred perks. Our carry services are designed to cater to all Destiny 2 players, offering a cost-effective and efficient path to obtain this exceptional weapon, backed by our guarantee.
The Perks of the Until Its Return and the God Roll
Realizing the true capabilities of the Until Its Return requires a relentless pursuit of the elusive "God Roll," a specific combination of perks that maximizes its performance.
The Until Its Return Shotgun lacks strong perks for PvP engagements but excels in PvE activities. The optimal God Roll consists of Overflow and Trench Barrel. Overflow increases magazine capacity when collecting special or heavy ammo, while Trench Barrel grants a 50% damage boost for three consecutive shots after a melee attack. This combination is ideal for melee-focused builds, providing ample firepower and efficient takedowns of resilient enemies. It is highly effective in most PvE activities, but may not be optimal for high-tier Nightfalls or Raids where Power Level matters significantly.
However, it's essential to understand that obtaining this highly sought-after God Roll demands considerable dedication to grinding and farming. Luckily, Gamingcy is here to lend a helping hand, enabling you to accelerate the process and achieve your desired build more efficiently.
What Makes the Until Its Return Stand Out?
Unlocking the full potential of the Until Its Return requires unwavering dedication and a mastery of gameplay mechanics. This exceptional weapon possesses unmatched power, incredible versatility, and the pursuit of the elusive God Roll, making it an invaluable asset for any Guardian. However, we understand that not every player has the luxury of time or the expertise to obtain this game-changing weapon. That's where Gamingcy's professional carry services come into play.
Our team consists of seasoned Destiny 2 players who possess extensive knowledge and expertise. We will embark on the challenging journey to farm the Until Its Return on your behalf, providing a comprehensive solution that takes your gaming experience to new heights. Whether you're a seasoned veteran familiar with the intricacies of Destiny 2 or a newcomer embarking on your first adventure, having the Until Its Return in your arsenal is an opportunity that should not be missed. Choose Gamingcy, and allow us to elevate your Destiny 2 experience, ensuring that you can wield this exceptional weapon with confidence and unparalleled dominance.
ETA:
Average starting time: 1-3 hours
Average Execution time: 6-18 hours
Rewards you will get:
Until Its Return

Legendary Kinetic Shotgun;
Exp for your Season Pass and Artifact level.
Options available:
Random Roll

: a weapon with

random perk

combos.

Deepsight:

a Deepsight version of weapon.
Requirements:
1810+ Power Leve

l

Recovery

(an experienced player will securely log into your account and do all the work for you)