Qua Xaphan V Boost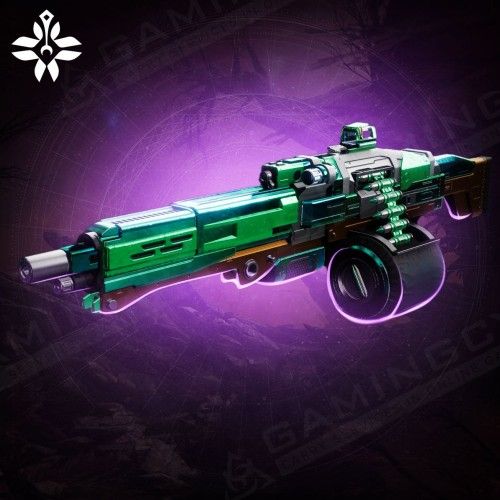 Boosting Schedule
Set the time when the booster may play your account with your manager. We can provide your whole carry while you're AFK without disturbing your usual gaming time!

24/7 support
Get a helpful human reply in ±15 seconds!

Hide My Boost
We've developed this unique software to protect you from bans and suspensions. It allows account sharing without flagging an account.

Secure Payments
You can pay securely with PayPal or your Credit Card via Stripe. All payments are covered with the customer protection system and money back guarantee!

Secure Web-site
SSL and HTTPS protocols are used for your 100% privacy & data safety
Buy the Qua Xaphan V boost available on this page of our website – an extraordinary Legendary Power Machine Gun now accessible within Destiny 2 Lightfall. Unleash the full potential of this legendary machine gun using our premium carry services, delivered by experienced D2 sherpas at the pinnacle of their expertise. Count on their deep knowledge to rapidly unlock your desired armaments – the Qua Xaphan V, its God Roll, or any perks you want. You can be 100% sure that your order will be done quickly, securely, and at an affordable price.
Our skilled gamers are dedicated to farming the Qua Xaphan V for your Guardian, ensuring a smooth and effortless acquisition process. Regardless of your D2 gaming platform – PlayStation, PC, or Xbox – our services cater to all, guaranteeing comprehensive access to our exceptional support.
Join us today to embark on your Destiny 2 journey and experience the convenience of taking your gameplay to new heights through our boosting services.
Why buying the Qua Xaphan 5 is a must-have?
This weapon's strengths lie in its high impact, making Qua Xaphan 5 purchase an opportunity for effective damage dealing to tough enemies and bosses. Additionally, machine guns are known for their ability to clear out groups of enemies efficiently due to their large magazine sizes.
Securing the Qua Xaphan V is a straightforward endeavor, and the weapon offers a commendable selection of perks. Its performance in PvE settings is stellar, and its machine gun category ensures it remains a force to be reckoned with in PvP scenarios. Here are the compelling reasons to add the Qua Xaphan V Machine Gun to your arsenal:
Simple Acquisition Process
Exceptional PvE Attributes
PvP Viability
Add this weapon to your collection, and you'll benefit from a versatile piece of firepower capable of shining in multiple gameplay modes.
How to Get the Qua Xaphan V?
Purchasing the Qua Xaphan V from the Gambit playlist within Destiny 2 adds a thrilling layer of anticipation to your gameplay. Not only do you stand a chance to get it as a reward following any match, but it can also be earned by fulfilling the requirements of The Drifter's Weekly Challenges. Additionally, you can obtain this sought-after weapon by redeeming your hard-earned Gambit Engrams.
Once you have added the Qua Xaphan 5 to your arsenal, you can optimize its capabilities even further. You can do so by visiting The Drifter, the point of contact for all things PvPvE-related. There, you can fine-tune the weapon's traits by trading in Gambit Engrams and parting with some Glimmer and Legendary Shards to achieve a configuration that best suits your playstyle. This customization feature adds a layer of strategic depth, allowing you to adjust the weapon according to the challenges you aim to tackle.
The Perks of the Qua Xaphan V and the God Roll
The Qua Xaphan V Machine Gun has the following base stats:
Impact: 70
Range: 65
Stability: 20
Handling: 34
Reload Speed: 35
Reload Time: 5.44s
Aim Assistance: 26
Airborne Effectiveness: 11
Recoil: 85
Bounce Intensity: 15
Rounds Per Minute: 360
Magazine: 44
The God Roll for Qua Xaphan V depends on your preference and playstyle, but here are some recommended perk combinations for both PvE and PvP:
Qua Xaphan V PvE Perfect Roll:
Barrel

: Arrowhead Brake

Magazine

: Appended Mag

Trait 3

: Triple Tap

Trait 4

: Target Lock

Masterwork

: Stability
The Qua Xaphan V excels in PvE with the right perks. Arrowhead Brake controls recoil, Appended Mag maximizes ammo, and Stability masterwork shores up weaknesses. Triple Tap and Target Lock create a potent combo for sustained damage. Firing Line and Destabilizing Rounds are solid alternatives.
Qua Xaphan V PvP Perfect Roll:
Barrel

: Hammer-Forged Rifling

Magazine

: Ricochet Rounds

Trait 3

: Under Pressure

Trait 4

: Rampage

Masterwork

: Stability
In PvP, Qua Xaphan V benefits from Stability and Range perks. Under Pressure and Rampage offer utility without being crucial due to machine guns' swift kills. High-Impact Frames shine in PvP for their ammo economy and multi-target potential.
Is the Qua Xaphan V Worth the Farm?
Farming the Qua Xaphan V machine gun in Destiny 2 isn't easy. It takes a lot of time, skill, and never giving up. But what if you're busy or not an expert player? Don't worry! Gamingcy's carry services can help you out.
Our team has top-notch Destiny 2 sherpas. They know a lot and are really good at the game. They'll do the farming of Qua Xaphan V for you and make your game even better. Trust Gamingcy to be your helper in Destiny 2. Whether you've been playing for years or are just starting, unlocking the Qua Xaphan V machine gun is something you'll want to do.
Choose our boosts, and you'll be using this excellent weapon like a pro, winning a lot in the game. Use our know-how to start a new chapter in your Destiny 2 story, one that will be remembered for a long time. Together, we'll make the Qua Xaphan V the best it can be and get you to a level of glory you never thought possible!
ETA:
Average starting time: 1-3 hours
Average Execution time: 6-18 hours
Rewards you will get:
Qua Xaphan V

Legendary Power Machine Gun;
Exp for your Season Pass and Artifact level.
Options available:
Recovery:

an experienced player will securely log into your account and do all the work for you.

Sherpa:

you will play your character yourself with a group of our professional player(s).

Random Roll

: a weapon with

random perk

combos.

God roll:

We will get you a weapon with the desired

god roll

.
Requirements: