No Survivors Boost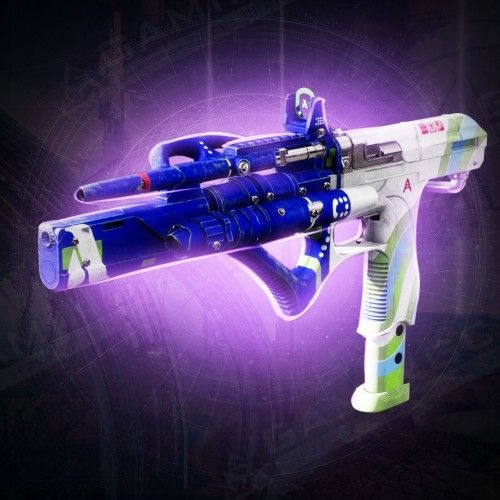 Boosting Schedule
Set the time when the booster may play your account with your manager. We can provide your whole carry while you're AFK without disturbing your usual gaming time!

24/7 support
Get a helpful human reply in ±15 seconds!

Hide My Boost
We've developed this unique software to protect you from bans and suspensions. It allows account sharing without flagging an account.

Secure Payments
You can pay securely with PayPal or your Credit Card via Stripe. All payments are covered with the customer protection system and money back guarantee!

Secure Web-site
SSL and HTTPS protocols are used for your 100% privacy & data safety
Introducing our exclusive offering allowing you to buy the No Survivors boost, an exceptional Legendary Energy Submachine Gun now available in Destiny 2. Unlock the full potential of this legendary SMG with our top-tier carry services provided by seasoned D2 sherpas. Their extensive expertise and knowledge ensure swift acquisition of any weapon you desire, be it the No Survivors itself, the highly coveted God Roll, or specific perks you seek.
Our professional gamers are dedicated to farming the No Survivors on your behalf, guaranteeing a smooth and hassle-free experience. No matter which gaming platform you're on, whether it's PlayStation, PC, or Xbox, our services cater to all players, ensuring that everyone can benefit from our outstanding help.
Join us today and embark on your Destiny 2 journey, witnessing the convenience of boosting and elevating your gameplay to new heights.
Why buying the No Survivors is a must-have?
No Survivors is a strong weapon in both PvE and PvP metas. It offers high damage output, making it effective against both PvE enemies and Guardians in PvP. Its Aggressive Frame archetype and the recommended God Roll perks provide good stability, handling, and reload speed, making it ideal for add-clearing in PvE activities and effective in 1v1 situations in PvP.
How to Get the No Survivors?
To obtain No Survivors SMG in Destiny 2, players will need to play the Ghosts of the Deep Dungeon, which was released alongside the Season of the Deep. It is dropped as a chance reward from completing any of the three major encounters within the dungeon. The loot table for No Survivors is favorable, as it can drop from every encounter, and players can even obtain it from the two secret chests located inside the dungeon. Ghosts of the Deep is farmable, meaning there is no weekly lockout, and you can run the dungeon multiple times to increase your chances of getting the desired roll.
The Perks of the No Survivors and the God Roll
The No Survivors Submachine Gun has the following base stats:
Impact: 22
Range: 44
Stability: 17
Handling: 57
Reload Speed: 26
Rounds Per Minute: 750
Magazine Size: 27
The God Roll for No Survivors depends on your preference and playstyle, but here are some recommended perk combinations for both PvE and PvP:
No Survivors PvE God Roll:
Intrinsic

: Aggressive Frame (High damage, high recoil)

Barrel

: Corkscrew Rifling (Balanced barrel, slightly increases Range and Stability, slightly increases Handling)

Magazine

: High-Caliber Rounds (Increased flinch, slight increase in Range)

Trait 1

: Feeding Frenzy (Each rapid kill with this weapon progressively increases reload speed)

Trait 2

: Rampage (Kills with this weapon temporarily grant increased damage, stacks 3x)
No Survivors PvP God Roll:
Intrinsic

: Aggressive Frame (High damage, high recoil)

Barrel

: Hammer-Forged Rifling (Increases Range)

Magazine

: High-Caliber Rounds (Increased flinch, slight increase in Range)

Trait 1

: Quickdraw (This weapon can be drawn unbelievably fast)

Trait 2

: Kill Clip (Reloading after a kill grants increased damage, improved range, and stability)
Is the No Survivors Worth the Farm?
Farming the No Survivors D2 weapon is a smart idea because this weapon is great for the Solar builds, and is great for PvP (Trials and Crucible). However, not every player possesses the luxury of time or the profound expertise required to embark on this formidable journey. This is where Gamingcy's profound and professional carry services emerge as the best solution.
Within our ranks, seasoned Destiny 2 sherpas adorned with intricate knowledge and unparalleled prowess. They stand ready to tirelessly farm the No Survivors for your character, presenting a comprehensive solution that transcends your gaming experience to new heights. Be you an experienced Guardian or a newbie, the chance to wield the No Survivors SMG should never be underestimated nor dismissed.
In the universe of Destiny 2, entrust Gamingcy as your faithful companion, and witness the boost of your Destiny 2 experience. With our unwavering assistance, you shall wield this extraordinary SMG with unwavering confidence, dominating the battlefields. Embrace our expertise and set forth on a journey that shall redefine your Destiny 2 legacy, leaving an indelible mark upon the annals of time.
ETA:
Average starting time: 1-3 hours
Average Execution time: 5-6 hours
Rewards you will get:
No Survivors

Legendary Energy Submachine Gun;

Ghosts of the Deep

dungeon completed.
Unique

Armor and Weapon

drops;
Exp for your Season Pass and Artifact level.
Options available:
Random Roll

: a weapon with

random perk

combos.

Rolls with Guaranteed Perk

: We will get you a weapon with the

desired perk

roll.

God roll:

We will get you a weapon with the desired

god roll

.
Requirements:
1790+ Power Leve

l

Lightfall Deluxe Edition or Dungeon Key from Eververse

Recovery

(an experienced player will securely log into your account and do all the work for you)