Cold Comfort Boost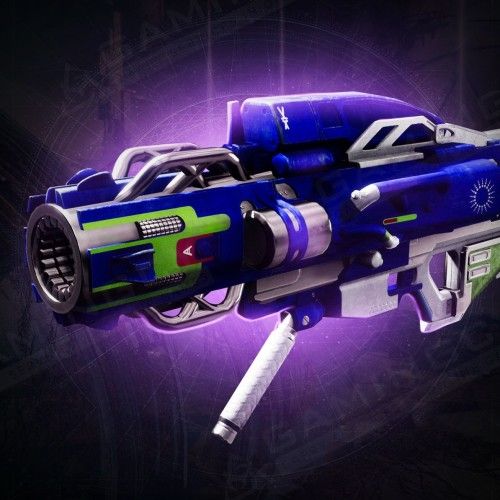 Boosting Schedule
Set the time when the booster may play your account with your manager. We can provide your whole carry while you're AFK without disturbing your usual gaming time!

24/7 support
Get a helpful human reply in ±15 seconds!

Hide My Boost
We've developed this unique software to protect you from bans and suspensions. It allows account sharing without flagging an account.

Secure Payments
You can pay securely with PayPal or your Credit Card via Stripe. All payments are covered with the customer protection system and money back guarantee!

Secure Web-site
SSL and HTTPS protocols are used for your 100% privacy & data safety
Introducing our exclusive offer: the Cold Comfort boost, an exceptional Legendary Power Rocket Launcher now gracing Destiny 2. Unlock its unparalleled potential with our top-tier carry services, meticulously provided by seasoned D2 players. Their profound expertise and knowledge ensure the swift acquisition of any weapon you desire. Be it the legendary rocket launcher itself, the highly sought-after God Roll, or specific perks, our professional gamers will diligently farm the Cold Comfort on your behalf, rendering a seamless and satisfying experience.
No matter which gaming platform you wield, be it PlayStation, PC, or Xbox, our services cater to all players, promising that each soul can bask in the brilliance of our unparalleled assistance. Embark on your Destiny 2 odyssey with us today, and indulge in the sheer convenience of boosting and elevating your gameplay to awe-inspiring heights.
Why buying the Cold Comfort is a must-have?
An idea to buy Cold Comfort excels as it's a powerful Stasis Rocket Launcher with the Aggressive Frame archetype, making it one of the best options for boss damage in the game. Its unique Restoration Ritual origin trait allows players to execute a finisher on an enemy or revive a teammate to immediately reload the magazine to double its capacity, enabling continuous firepower. Furthermore, Cold Comfort has the perk Bait and Switch, which boosts its damage by 35% when hitting enemies with all equipped weapons, making it a potent choice for maximizing damage output in PvE encounters.
How to Get the Cold Comfort?
To obtain Cold Comfort, players must complete encounters in the Ghosts of the Deep dungeon on Titan. It is dropped from various bosses, including the Hive Ritual, Shield of Savathun, and Simmumah Ur-Nokru Lucent Necromancer fights within the dungeon. Players can farm these encounters repeatedly to increase their chances of obtaining the weapon.
The Perks of the Cold Comfort and the God Roll
Behold the New Pacific Epitaph Grenade Launcher, its base stats revealing its power:
Blast Radius: 20
Velocity: 69
Stability: 28
Handling: 23
Reload Speed: 62
Rounds Per Minute: 25
The pursuit of the God Roll for the Cold Comfort is a path guided by individual preferences and playstyles. For PvE and PvP, here are some recommended perk combinations:
The PvE god roll for Cold Comfort includes the following perks:
Barrel

: Volatile Launch

Magazine

: Alloy Casing

Perk 1

: Envious Assassin

Perk 2

: Bait and Switch

Masterwork

: Handling
Optimal perks for Cold Comfort: Volatile Launch for increased blast radius, Alloy Casing for faster reload and DPS. Envious Assassin in column 3 grants 2 rockets on enemy kills, and our origin trait further boosts magazine capacity. Bait and Switch in column 4 boosts damage by 35% on finisher or teammate revive, surpassing Explosive Light in ease and effectiveness.
The PvP god roll for Cold Comfort includes the following perks:
Barrel

: Volatile Launch

Magazine

: Black Powder

Perk 1

: Tracking Module

Perk 2

: Cluster Bomb

Masterwork

: Blast Radius
To maximize Crucible efficiency with limited heavy ammo, choose Volatile Launch for increased blast radius and Black Powder for further enhancement. Opt for Tracking Module to improve accuracy and Cluster Bomb to spread damage among opponents in the final column.
What Makes the Cold Comfort Worth Farming?
D2 Cold Comfort farm requires dedication, finesse, and a relentless drive for excellence. Regrettably, not all gamers have the time or the proficiency to navigate this demanding route. Yet, there's a solution: Gamingcy's professional carry services are here to fill that void. Our team consists of adept Destiny 2 sherpas equipped with deep insights and outstanding abilities. Continuously, they set out to acquire Cold Comfort for you, offering an all-inclusive strategy that heightens your gaming adventure. Whether you're a seasoned Guardian or just stepping into the arena, the temptation of the Cold Comfort is immense. Entrust Gamingcy, your steadfast ally, to amplify your Destiny 2 experience. With our consistent support, you can confidently grasp this remarkable weapon, reigning supreme on the battlefield. Lean on our know-how and skyrocket your Destiny 2 experience, dominating the game and skipping the arduous grind.
ETA:
Average starting time: 1-3 hours
Average Execution time: 5-6 hours
Rewards you will get:
Cold Comfort

Legendary Power Rocket Launcher;

Ghosts of the Deep

dungeon completed;
Unique

Armor and Weapon

drops;
Exp for your Season Pass and Artifact level.
Options available:
Random Roll

: a weapon with

random perk

combos.

Rolls with Guaranteed Perk

: We will get you a weapon with the

desired perk

roll.

God roll:

We will get you a weapon with the desired

god roll

.
Requirements:
1790+ Power Leve

l

Lightfall Deluxe Edition or Dungeon Key from Eververse

Recovery

(an experienced player will securely log into your account and do all the work for you)