Greasy Luck God Roll Boost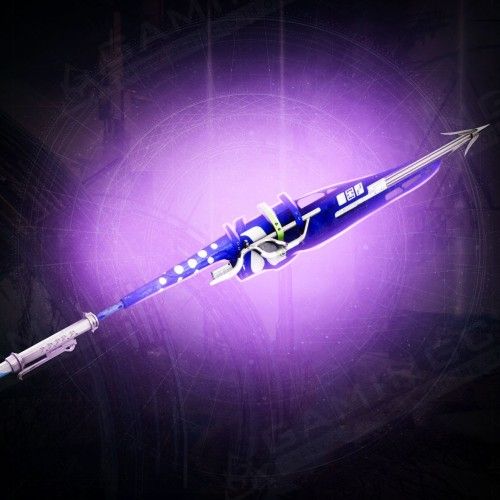 Boosting Schedule
Set the time when the booster may play your account with your manager. We can provide your whole carry while you're AFK without disturbing your usual gaming time!

24/7 support
Get a helpful human reply in ±15 seconds!

Hide My Boost
We've developed this unique software to protect you from bans and suspensions. It allows account sharing without flagging an account.

Secure Payments
You can pay securely with PayPal or your Credit Card via Stripe. All payments are covered with the customer protection system and money back guarantee!

Secure Web-site
SSL and HTTPS protocols are used for your 100% privacy & data safety
Presenting our exclusive offer allowing you to buy the Greasy Luck boost and farm its God Roll in Destiny 2 Lightfall. No matter your gaming platform - PlayStation, PC, or Xbox - our carries cater to all players, promising an exceptional level of service.
Greasy Luck is an extraordinary Legendary Energy Glaive in Destiny 2. Unlock its unmatched potential with our top-tier boosts meticulously provided by seasoned D2 players. Their profound expertise ensures the swift acquisition of any weapon you desire, whether it's the legendary glaive itself, the highly sought-after God Roll, or specific perks. Our professional gamers will diligently farm the Greasy Luck on your behalf, delivering a seamless and satisfying experience.
Join us on your Destiny 2 gaming today and indulge in the sheer convenience of boosting and elevating your gameplay to awe-inspiring heights.
Why buying the Greasy Luck is a must-have?
Destiny 2 welcomes the exceptional Greasy Luck Glaive, making its mark as a truly unique addition to the game: the good news is that you can purchase it at our site. As the first-ever Solar Glaive, it stands out with the added distinction of being a Rapid-Fire Glaive. The perk combinations it offers, including Disruption Break and Close to Melee, enhance melee attack damage, elevating the strategic aspect of gameplay. Adding to its allure, the glaive's visually captivating design resembles a harpoon, bringing a cool and distinctive factor to its appearance.
How to Get the Greasy Luck?
In Destiny 2: Season of the Deep, obtaining the Greasy Luck Glaive requires delving into the treacherous Ghost of the Deep Dungeon. This formidable Solar Glaive becomes accessible as part of the loot pool for the Second and Final Encounters within the Dungeon. To acquire this weapon, players must embark on multiple Dungeon runs, ensuring they have conquered Ecthar, the Shield of Savathun, at the very least.
The Perks of the Greasy Luck and the God Roll
Presenting the mighty Greasy Luck Glaive, its formidable base stats showcasing its power:
Impact: 55
Range: 52
Shield Duration: 18
Handling: 61
Reload Speed: 63
Rounds Per Minute: 80
Charge Time: 41
Magazine: 4
To achieve the sought-after God Roll for the Greasy Luck, the journey is guided by individual preferences and playstyles, both in PvE and PvP. Below are some recommended perk combinations for each:
Greasy Luck PvE God Roll:
Barrel

: Ballistic Tuning or Low-Impedance Windings

Magazine

: Extended Magazine or Alloy Magazine

Perk 1

: Replenishing Aegis or Disruption Break

Perk 2

: Unstoppable Force or Close to Melee

Masterwork

: Range or Shield Duration
Given that Glaives lack damage compared to other specials, maximizing shield benefits and handling larger targets is key. For Haft options, choose Ballistic Tuning for +15 range and less shield or Low-Impedance Windings for higher duration and less range. Opt for Extended or Alloy Magazine in the second slot. Replenishing Aegis in Column 3 will replenish ammo when damaged, sustaining the shield during hits. Pair it with Unstoppable Force in Column 4 for optimal results. Alternatively, combining Disruption Break with Close to Melee will boost glaive melee damage by 80%, and it can be further complemented with the Hunter exotic, Triton Vice, for a high-risk, high-reward setup.
Greasy Luck PvP God Roll:
Barrel

: Ballistic Tuning

Magazine

: Accurized Rounds

Perk 1

: Impulse Amplifier

Perk 2

: Opening Shot or Collective Action
For PvP optimization, go with Ballistic Tuning for the haft and Accurized Rounds for the magazine, increasing range and velocity. Impulse Amplifier in Column 3 grants a constant 35% velocity boost, which pairs nicely with Opening Shot, potentially reaching 100 range. As it is PvP-oriented, further results and performance can be anticipated and awaited.
Is the Greasy Luck Stand Worth Farming?
The Greasy Luck farm demands dedication, skill, and a bit of luck. However, not every player has the luxury of time or expertise to conquer this grindy path. Fear not; Gamingcy's professional carry services are here to bridge that gap.
Our ranks reside seasoned Destiny 2 experts adorned with intricate knowledge and exceptional prowess. Tirelessly, they embark on missions to farm the Greasy Luck on your behalf, providing a comprehensive solution that elevates your gaming experience. It goes without saying that your account's safety is our #1 priority. We shall either use your location's premium VPN service or our exclusive Hide My Boost software to make the whole process 100% safe. Whether you are a seasoned veteran or a new initiate, the allure of unlocking the Greasy Luck must not be underestimated.
ETA:
Average starting time: 1-3 hours
Average Execution time: 5-6 hours
Rewards you will get:
Greasy Luck

Legendary Energy Glaive;

Ghosts of the Deep

dungeon completed.
Unique

Armor and Weapon

drops;
Exp for your Season Pass and Artifact level.
Options available:
Random Roll

: a weapon with

random perk

combos.

Rolls with Guaranteed Perk

: We will get you a weapon with the

desired perk

roll.

God roll:

We will get you a weapon with the desired

god roll

.
Requirements:
1790+ Power Leve

l

Lightfall Deluxe Edition or Dungeon Key from Eververse

Recovery

(an experienced player will securely log into your account and do all the work for you)