The Navigator Boost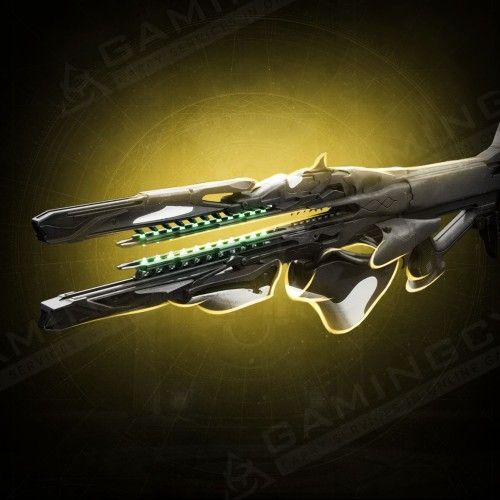 Boosting Schedule
Set the time when the booster may play your account with your manager. We can provide your whole carry while you're AFK without disturbing your usual gaming time!

24/7 support
Get a helpful human reply in ±15 seconds!

Hide My Boost
We've developed this unique software to protect you from bans and suspensions. It allows account sharing without flagging an account.

Secure Payments
You can pay securely with PayPal or your Credit Card via Stripe. All payments are covered with the customer protection system and money back guarantee!

Secure Web-site
SSL and HTTPS protocols are used for your 100% privacy & data safety
This page of our site allows you to buy a Navigator boosting service in Destiny 2 Lightfall. It's your ultimate solution to conquer the frustrations of Ghosts of the Deep dungeon. We provide our carries for all D2 players on the PC, Xbox, and PlayStation platforms.
Skip the countless attempts in pursuit of the highly coveted Navigator exotic trace rifle. Our team of professional Destiny 2 gamers is here to farm this exceptional weapon for you: this service implies that you will get it with a 100% guarantee!
The Navigator, an Exotic Trace Rifle in Destiny 2, stands out as the first Strand Exotic Trace Rifle obtainable from the Ghosts of the Deep Dungeon. Its unique perks and traits make it a remarkable choice among its analogs.
We understand the challenges of tireless farming in Ghosts of the Deep, leaving you uncertain if you'll ever obtain this sought-after trace rifle. That's why our expert PRO gamers are fully equipped to assist you. By choosing our boosting service, you'll either join a team of highly skilled players dedicated to securing this potent and versatile weapon for you (sherpa option). Or we'll do the whole job turnkey, playing your Guardian (recovery option). Together, we'll tenaciously conquer the Ghosts of the Deep dungeon until the Navigator exotic trace rifle rightfully becomes yours. You'll have ample opportunities to claim other valuable loot along the journey. Don't miss this chance to elevate your gameplay and easily conquer the challenges ahead!
How to Get Navigator in Destiny 2?
Unlocking The Navigator in Destiny 2 requires specific steps and a bit of luck. This trace rifle is a notable addition to the Lightfall expansion's initial dungeon. The Navigator stands out among other exotic weapons due to its unique characteristics, and its catalyst makes it even more enticing.
The primary source of The Navigator is the final boss of the Ghosts of the Deep Dungeon. However, it's essential to note that acquiring this weapon isn't guaranteed after defeating the boss. The drop rate for this sought-after weapon is on par with any raid exotic weapon, with estimates suggesting it's around 5-6%. It implies you might have to defeat the dungeon's last boss multiple times to get your hands on this exotic weapon.
But, there are methods to increase your chances and speed The Navigator farming. You can complete the Ghosts of the Deep dungeon on Master Difficulty, find all the collectibles within the instance, or attempt to farm the Ghosts of the Deep solo, even better if without dying. Even though these challenges are demanding, they're worthwhile if you aim to add The Navigator to your collection swiftly.
Perks of Navigator
The Navigator's unique perks and traits are as follows:
Protective Weave (Intrinsic Trait):

Firing the weapon at an ally grants Woven Mail to both the user and the target. The Woven Mail effect likely provides some form of damage resistance or protection to the affected players.

Weft Cutter (Trait):

Dealing sustained damage severs the target. The exact mechanics of this trait are not detailed, but it suggests that consistent damage output may have some additional effects on the target.
Strengths of Navigator
The Navigator is an exotic trace rifle that fires Strand munitions, making it a reliable addition to Strand builds in Destiny 2. Players with a supporting role in a fireteam may find this weapon particularly useful due to its Protective Weave perk. This perk allows you to fire at an ally, granting the Woven Mail buff to you and your target. This buff acts as Strand armor and can be an effective strategy during more demanding challenges.
ETA:
Average starting time: 1-3 hours
Average Execution time: ETA is random due to a low drop chance
Rewards you will get:
The Navigator Exotic Trace Rifle;
Unique Armor and Weapon drops from the Ghost of the Deep ;
Exp for your Season Pass and Artifact level.
Requirements

+ Important notes:
1800+ Power level

Lightfall Deluxe Edition or Dungeon Key from Eververse

Recovery

(an experienced player will securely log into your account and do all the work for you)