Unending Tempest Boost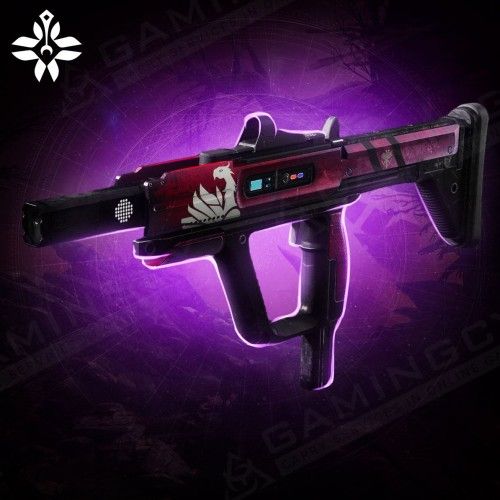 24/7 support
Get a helpful human reply in ±15 seconds!

Hide My Boost
We've developed this unique software to protect you from bans and suspensions. It allows account sharing without flagging an account.

Secure Payments
You can pay securely with PayPal or your Credit Card via Stripe. All payments are covered with the customer protection system and money back guarantee!

Secure Web-site
SSL and HTTPS protocols are used for your 100% privacy & data safety

Enlarge your collections!
An extensive list of unique & rare collectibles makes your gameplay brighter and your whole account more precious!
Welcome to this section of our website, where you can buy the Unending Tempest boost. This extraordinary Legendary Kinetic Submachine Gun is now accessible in Destiny 2 Lightfall. Unleash the full potential of this legendary SMG through our premium carry services, which are delivered by highly experienced D2 sherpas. Their extensive expertise guarantees a swift unlocking of your desired weaponry, whether it's the Unending Tempest itself, its coveted God Roll, or specific sought-after perks. 100% security and satisfaction is guaranteed.
Our skilled gamers are dedicated to farming the Unending Tempest on your behalf, ensuring a seamless and effortless experience. Regardless of your gaming platform – be it PlayStation, PC, or Xbox – our services cater to all, providing universal access to our exceptional assistance.
Join us today to embark on your Destiny 2 journey and discover how to enhance your gameplay to the next level with our boosting services.
Why buying the Unending Tempest is a must-have?
Purchase the Unending Tempest and get its versatility in PvE and PvP activities due to its 600 RPM firing rate and Stasis damage type. Its rapid fire rate makes it effective for clearing groups of enemies in PvE content, and its damage type can be advantageous against opponents vulnerable to Stasis effects in PvP.
Farming the Unending Tempest should be a priority for you, especially if you're on the hunt for a weapon that is readily accessible and offers a variety of benefits. While it may not boast any game-changing perks, what sets it apart is its diverse selection of moderately advantageous features. Here's an expanded breakdown of why the Unending Tempest Submachine Gun is a must-have for your arsenal:
Accessibility

: One of the top reasons to consider Unending Tempest is its ease of acquisition. You won't have to jump through endless hoops to add this versatile weapon to your collection.

Versatile Perk Selection

: Although it doesn't offer any overwhelmingly dominant perk sets, the Unending Tempest provides a broad range of decent options. This versatility means you can tailor the weapon to better suit your individual playstyle.
So, if you're looking for a reliable and flexible firearm that won't require an exhaustive quest to acquire, the Unending Tempest Submachine Gun should be on your radar.
How to Get the Unending Tempest?
The Unending Tempest is accessible through various reward avenues within the Crucible environment. You can earn it as a post-game drop in any Crucible Playlist, extending to special events like Iron Banner and Trials of Osiris. Lord Shaxx's Weekly Challenges also provide another path to acquiring this coveted SMG weapon. You can also trade in Crucible Engrams to up your chances of getting it.
After successfully claiming D2 Unending Tempest, you can refine it further by speaking with Lord Shaxx. By doing so, you can exchange Crucible Engrams, Glimmer, and Legendary Shards to fine-tune this powerful Submachine Gun to your liking.
The Perks of the Unending Tempest and the God Roll
The Unending Tempest SMG has the following base stats:
Impact: 25
Range: 53
Stability: 41
Handling: 23
Reload Speed: 19
Reload Time: 2.48s
Aim Assistance: 58
Airborne Effectiveness: 19
Recoil: 85
Bounce Intensity: 15
Rounds Per Minute: 600
Magazine: 27
The God Roll for Unending Tempest depends on your preference and playstyle, but here are some recommended perk combinations for both PvE and PvP:
Unending Tempest PvE God Roll:
Barrel

: Hammer-Forged Rifling

Magazine

: Tactical Mag

Trait 3

: Subsistence

Trait 4

: Frenzy

Masterwork

: Range
For PvE, Unending Tempest offers decent choices without groundbreaking options. Any barrel or magazine perk works due to its good stats. Avoid Extend Mag but otherwise, options are open. Masterwork for more range or fix weaknesses with reload speed/handling. Rapid-fire primary benefits from Subsistence and Frenzy combo. Demolitionist and Adrenaline Junkie are fun alternatives. New perk Enlightened Action's potential is uncertain.
Unending Tempest PvP God Roll:
Barrel

: Hammer-Forged Rifling

Magazine

: Accurized Rounds

Trait 3

: Dynamic Sway Reduction

Trait 4

: Target Lock

Masterwork

: Range
Unending Tempest has solid PvP perks post Rangefinder nerf. Prioritize range in barrels, magazines, and masterwork. Opt for Dynamic Sway Reduction, Moving Target, or Perpetual Motion. Target Lock excels in Column 4. Collective Action and Multi-Kill Clip are weaker choices now.
Is the Unending Tempest Worth the Farm?
Farming the Unending Tempest Destiny 2 Submachine Gun needs a lot of hard work, skill, and focus. Some players might not have the time or know-how to do this. But Gamingcy's carry services can help you out.
Our team has many expert Destiny 2 sherpas. They know a lot and are really good at the game. They will farm the Unending Tempest for you, making your game better. It doesn't matter if you've played a lot or just started; unlocking the unique Unending Tempest SMG is a big deal.
Rely on Gamingcy to take your Destiny 2 game to the pinnacle level. With our boosts, you can use this great gun and dominate all kinds of PvP and PvE content in Lightfall. Let us help you make your mark in the game. We will work together to get the most out of the Unending Tempest and have an incredible journey.
ETA:
Average starting time: 1-3 hours
Average Execution time: 1-2 days
Rewards you will get:
Unending Tempest

Legendary Kinetic Submachine Gun;
Exp for your Season Pass and Artifact level.
Requirements + Important notes:
Recovery:

an experienced player will securely log into your account and do all the work for you.