Praedyth's Revenge Boost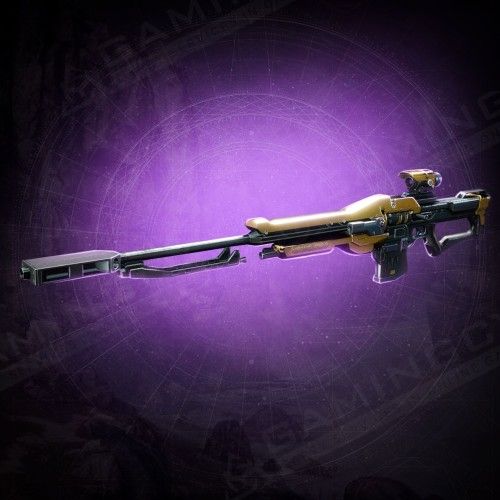 24/7 support
Get a helpful human reply in ±15 seconds!

Hide My Boost
We've developed this unique software to protect you from bans and suspensions. It allows account sharing without flagging an account.

Secure Payments
You can pay securely with PayPal or your Credit Card via Stripe. All payments are covered with the customer protection system and money back guarantee!

Secure Web-site
SSL and HTTPS protocols are used for your 100% privacy & data safety

Enlarge your collections!
An extensive list of unique & rare collectibles makes your gameplay brighter and your whole account more precious!
This page of Gamingcy allows you to buy Praedyth's Revenge boost, an extraordinary Vault of Glass Legendary Kinetic Sniper Rifle gracing Destiny 2 Lightfall. Unleash its unmatched potential through our premier carry services, meticulously offered by top-exp D2 sherpas. Their profound expertise guarantees swift unlocking of any desired weapon – whether the legendary sniper rifle itself, the coveted God Roll, or specific perks. Our professional gamers will tirelessly farm the Praedyth's Revenge for you, ensuring a seamless and gratifying journey.
Regardless of your gaming platform – PlayStation, PC, or Xbox – our services cater to all players, ensuring each individual can revel in the brilliance of our exceptional assistance. Embark on your Destiny 2 odyssey with us today and relish in the sheer convenience of boosting and elevating your gameplay to astonishing heights.
Why You Should Buy D2 Praedyth's Revenge
Praedyth's Revenge purchase strengths include its rapid-fire archetype, making it capable of delivering a high rate of fire. It can be beneficial for quickly taking down enemies, especially when precision shots are essential. It's considered to be one of the best snipes for PvE content.
How to Get the Praedyth's Revenge?
You can obtain Praedyth's Revenge from the Vault of Glass. It can drop from the second (Oracles) and fifth encounter (Atheon) in the VoG raid. Additionally, it has a chance to appear in any of the secret chests hidden throughout the activity. You can also turn in Spoils of Conquest for a random roll of this sniper rifle. It costs 20 Spoils per weapon, which can be farmed in raids.
The Perks of the Praedyth's Revenge and the God Roll
Behold the Praedyth's Revenge Sniper Rifle, its base stats revealing its power:
Impact: 55
Range: 41
Stability: 46
Handling: 73
Reload Speed: 67
Rounds Per Minute: 140
Magazine: 5
Aim Assistance: 78
Recoil: 55
Zoom: 49
The pursuit of the God Roll for the Praedyth's Revenge is a path guided by individual preferences and playstyles. For PvE and PvP, here are some recommended perk combinations:
The PvE god roll for Praedyth's Revenge includes the following perks:
Barrel:

Fluted Barrel or Arrowhead Brake

Magazine:

Tactical Mag

Perk 1:

Rewind Rounds

Perk 2:

High Impact Reserves or Frenzy
Praedyth's Revenge shines as a top PVE legendary sniper, given the right roll. Opt for Arrowhead Brake or Fluted Barrel for recoil control or handling. Arrowhead Brake aids quick, accurate firing. Choose Tactical Mag for more ammo and quicker reloads. Rewind Rounds, an exclusive Vault of Glass perk, refunds rounds based on hits before empty. Combined with High Impact Reserves or Frenzy, it becomes a potent damage-dealing monster. Expect it to be a meta sniper for the season.
The PvP god roll for Praedyth's Revenge includes the following perks:
Barrel:

Corkscrew Rifling

Magazine:

Accurized Rounds

Perk 1:

Quickdraw or Moving Target

Perk 2:

Opening Shot
Regrettably, Praedyth's Revenge's PVP variant lacks uniqueness, yet remains consistent. Opt for Corkscrew Rifling and Accurized Rounds for increased damage range, or consider Arrowhead Brake for recoil control. Primary perk: Quickdraw for quick targeting or Moving Target for better ADS bonuses while moving. Both aid different playstyles. Choose Opening Shot as the second perk for improved accuracy and range boost. This advantage can be pivotal in competitive modes like Trials of Osiris.
What Makes the Praedyth's Revenge Worth The Farm?
Farming the Praedyth's Revenge Sniper Rifle in Destiny 2 requires a profound commitment, exceptional expertise, and significant dedication. However, not all players possess the time or skill to navigate this demanding journey. But worry not, as Gamingcy's professional boosting services are here to help you.
Our esteemed team consists of seasoned Destiny 2 sherpas who possess intricate knowledge and exceptional skills. They tirelessly undertake Praedyth's Revenge farming for you, offering a comprehensive solution that enhances your gaming journey. This process is both swift and entirely secure. Whether you're a seasoned veteran or a new player, the allure of unlocking the legendary Praedyth's Revenge scout rifle should not be underestimated.
Put your trust in Gamingcy, and allow us to propel your Destiny 2 progress to new heights. Through our unwavering boosts, you will wield this extraordinary weapon with unwavering confidence, effectively dominating any battle that comes your way. Embrace our expertise and embark on a purchase that will redefine your Destiny 2 experience!
ETA:
Average starting time: 1-3 hours
Average Execution time: 1-2 days
Rewards you will get:
Praedyth's Revenge

Legendary Kinetic Sniper Rifle.
Unique Armor and Weapon drops from the Vault of Glass raid.
Exp for your Season Pass and Artifact level.
Options available:
Recovery:

an experienced player will securely log into your account and do all the work for you.

Sherpa:

you will play your character yourself with a group of our professional player(s).

Random Roll

: a weapon with

random perk

combos.

Rolls with Guaranteed Perk

: We will get you a weapon with the

desired perk

roll.

God roll:

We will get you a weapon with the desired

god roll

.
Requirements: