Luna Regolith III Boost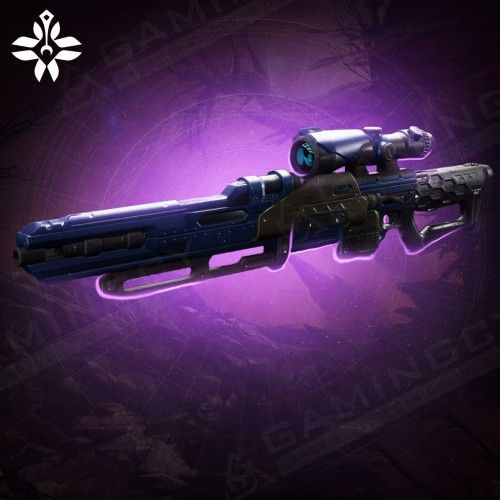 Boosting Schedule
Set the time when the booster may play your account with your manager. We can provide your whole carry while you're AFK without disturbing your usual gaming time!

24/7 support
Get a helpful human reply in ±15 seconds!

Hide My Boost
We've developed this unique software to protect you from bans and suspensions. It allows account sharing without flagging an account.

Secure Payments
You can pay securely with PayPal or your Credit Card via Stripe. All payments are covered with the customer protection system and money back guarantee!

Secure Web-site
SSL and HTTPS protocols are used for your 100% privacy & data safety
Discover the opportunity on this webpage to buy the Luna Regolith III boost, an exceptional Vanguard Legendary Energy Sniper Rifle now accessible in Destiny 2 Lightfall. Unleash the SR's full potential by opting for our premium carry services, delivered by seasoned D2 sherpas with unparalleled expertise. Their in-depth knowledge assures a swift unlocking of your coveted items – whether it's the Luna Regolith III itself, its God Roll version, or specific sought-after perks. Enjoy the 100% guaranteed cost-effective services at Gamingcy!
Our sherpas are dedicated to farming the Luna Regolith 3 for your character, guaranteeing a seamless and effortless process. Regardless of your gaming platform – PlayStation (4 and 5), PC, or Xbox – our services are designed for all, ensuring comprehensive access to our PRO assistance.
Join us today to embark on your Destiny 2 adventure and explore the ease of boosting your gameplay to the pinnacle with the best possible solutions that you will find in our store.
Why buying the Luna Regolith III is a must-have?
You should consider purchasing Luna Regolith III, as it's a remarkably accessible Aggressive Frame sniper rifle. This weapon comes with a multitude of excellent features tailored for both PvE and PvP scenarios. Here's why the Luna Regolith 3 SR deserves a spot in your arsenal:
Simple to Acquire:

Unlike sniper rifles requiring endless grinding, the Luna Regolith III is relatively easy to get your hands on.

Extensive Range of Perks:

This weapon offers diverse advantages, ensuring versatility in both PvE and PvP situations.
By unlocking the Luna Regolith III, you're opting for a powerful yet user-friendly sniper rifle equipped to excel in various gaming scenarios.
How to Get the Luna Regolith III?
The Luna Regolith III is accessible through multiple Vanguard reward channels. These include the completion rewards from any Vanguard Playlist, finishing Commander Zavala's Weekly Challenge, as well as exchanging Vanguard Engrams. After acquiring this SR weapon, you can further refine it by visiting Commander Zavala, where you can focus your engrams in exchange for Glimmer and Legendary Shards.
The Perks of the Luna Regolith III and the God Roll
The Luna Regolith III Sniper Rifle has the following base stats:
Impact: 90
Range: 67
Stability: 22
Handling: 25
Reload Speed: 28
Reload Time: 3.46s
Aim Assistance: 39
Zoom: 43
Airborne Effectiveness: 3
Recoil: 80
Bounce Intensity: 20
Rounds Per Minute: 72
Magazine: 3
The God Roll for Luna Regolith III depends on your preference and playstyle, but here are some recommended perk combinations for both PvE and PvP:
Luna Regolith III PvE God Roll:
Barrel

: Arrowhead Brake

Magazine

: Appended Mag

Trait (Column 3)

: Triple Tap

Trait (Column 4):

Firing Line

Masterwork

: Handling
Balanced stats with Arrowhead Brake compensating for Aggressive Frame limitations. Appended Mag pairs well with Triple Tap and Back-up Mag for sustained damage. Optimal Handling masterwork; Range or Reload Speed works too. Triple Tap + Firing Line excel, High Ground or Precision Instrument for solo play.
Luna Regolith III PvP God Roll:
Barrel

: Hammer-Forged Rifling

Magazine

: Accurized Rounds

Trait (Column 3):

Snapshot Sights

Trait (Column 4)

: Opening Shot

Masterwork

: Handling
High PvP potential with Hammer-Forged Rifling for range. Accurized Rounds enhance performance. Snapshot Sights + Opening Shot for precision. Keep Away, Quickdraw, Surplus, or Moving Target viable too. Versatile perk pool; prioritize Range or Handling masterwork.
Is the Luna Regolith III Worth the Farm?
Farming the Luna Regolith 3 Destiny 2 Sniper Rifle demands unwavering commitment, high skill, and a lot of grind. However, not every player has enough time or expertise for this formidable challenge. But fear not, as Gamingcy's expert carry services are here to bridge that gap.
Our seasoned Destiny 2 sherpas possess intricate knowledge and remarkable prowess. With unwavering dedication, they undertake the Luna Regolith 3 farming on your behalf, offering a comprehensive solution to enrich your gaming journey. Trust in Gamingcy as your steadfast store, and allow us to enhance your Destiny 2 gaming. Regardless of your experience level, the allure of unlocking the legendary Luna Regolith III sniper rifle holds immense significance. You'll wield this extraordinary weapon with unparalleled confidence through our boosts, reigning supreme on the battlefield. Embrace our expertise and set forth on a journey that will reshape your Destiny 2 legacy, leaving an indelible mark in history. Together, we will unlock the Luna Regolith III's greatness, forging an unforgettable path to glory.
ETA:
Average starting time: 1-3 hours
Average Execution time: 6-18 hours
Rewards you will get:
Luna Regolith III

Legendary Energy Sniper Rifle;
Exp for your Season Pass and Artifact level.
Options available:
Recovery:

an experienced player will securely log into your account and do all the work for you.

Sherpa:

you will play your character yourself with a group of our professional player(s).

Random Roll

: a weapon with

random perk

combos.

God roll:

We will get you a weapon with the desired

god roll

.
Requirements: