The Inquisitor Boost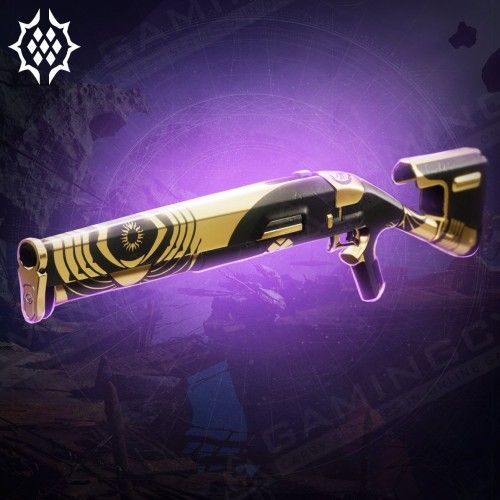 24/7 support
Get a helpful human reply in ±15 seconds!

Hide My Boost
We've developed this unique software to protect you from bans and suspensions. It allows account sharing without flagging an account.

Secure Payments
You can pay securely with PayPal or your Credit Card via Stripe. All payments are covered with the customer protection system and money back guarantee!

Secure Web-site
SSL and HTTPS protocols are used for your 100% privacy & data safety

Enlarge your collections!
An extensive list of unique & rare collectibles makes your gameplay brighter and your whole account more precious!
Within this section of our website, you have the opportunity to buy the Inquisitor boost – an extraordinary Trials of Osiris Legendary Energy Shotgun now attainable in Destiny 2 Lightfall. Set loose the full capabilities of this legendary shotgun through our top-tier carry services, delivered by seasoned D2 sherpas who are experts in their field. Their extensive knowledge guarantees swift access to any gear you desire, whether it's the Inquisitor itself, its optimal God Roll, or specific coveted perks.
Our skilled gamers are dedicated to farming the Inquisitor on your behalf, ensuring a smooth and effortless endeavor. Irrespective of your chosen gaming platform – be it PlayStation, PC, or Xbox – our services are customized for all, ensuring everyone has universal access to our outstanding support.
Enlist with us today to embark on your Destiny 2 arsenal progress and uncover the convenience of elevating your gameplay to new heights through our boosting services.
Your Main Reasons to Buy D2 Inquisitor
Purchase the Inquisitor and get its high impact, making it capable of dealing significant damage with each shot. As a slug shotgun, it's ideal for precision shots and can be effective at medium to longer ranges compared to traditional spread shotguns.
Most analogs, like the Fortissimo-11 and Heritage, usually boast a fundamental range that hovers between 60 and 70. However, The Inquisitor surpasses them by offering 73, which can be further enhanced through additional perks and masterworks. When it comes to handling—a crucial attribute for shotguns in The Crucible—The Inquisitor also sets itself apart. It comes with a handling score of 76, noticeably higher than the average 50 to 60 range that many other slug shotguns in the market offer.
How to Get the Inquisitor?
To acquire The Inquisitor in Destiny 2:
Play Trials of Osiris

from Friday to Monday to earn reputation points.

Rank up

by accumulating reputation points.

Receive Trials Engrams

from Saint-14 upon ranking up.
Spend

100 legendary shards

and

20,000 glimmer

to focus Trials Engrams for The Inquisitor.
Win seven consecutive Trials matches for a chance to earn an Adept version of The Inquisitor at the Lighthouse.
The Perks of the Inquisitor and the God Roll
The Inquisitor Shotgun has the following base stats:
Impact: 70
Range: 73
Stability: 50
Handling: 76
Reload Speed: 52
Aim Assistance: 35
Zoom: 12
Airborne Effectiveness: 5
Recoil: 50
Bounce Intensity: 50
Rounds Per Minute: 65
The God Roll for Inquisitor depends on your preference and playstyle, but here are some recommended perk combinations for both PvE and PvP:

Inquisitor PvE God Roll:
Barrel

: Hammer-Forged Rifling

Magazine

: Accurized Rounds

Perk 1

: Demolitionist

Perk 2

: Golden Tricorn
Combine Demolitionist and Golden Tricorn for a lethal synergy. Secure a shotgun kill with the Inquisitor to gain a 15 percent damage buff. Follow it up with an Arc grenade kill to raise the buff to 50 percent. Since you activated it with a grenade, your weapon is fully reloaded.
Alternatively, consider Fourth Times the Charm for boss DPS or Subsistence for clearing enemies. Swashbuckler suits melee builds, while Adrenaline Junkie is ideal for grenade-focused playstyles. Keep in mind, both only provide a 33 percent damage increase at max, but require less intentional kills.
Inquisitor PvP God Roll:
Barrel

: Hammer-Forged Rifling

Magazine

: Accurized Rounds

Perk 1

: Perpetual Motion

Perk 2

: Opening Shot
Perpetual Motion is perfect for Crucible due to constant movement. It grants extra stability, handling, and reload speed while you're in motion. Add Sprint Grip for even quicker access.
Regarding Opening Shot, for the 25-range boost, consider swapping out barrel or magazine for better handling. Sacrificing a few points might be worthwhile to keep the perk.
Among the other choices, Golden Tricorn, Swashbuckler, and Adrenaline Junkie require kills for short-lived damage boosts, which can be challenging in Crucible. That's why Opening Shot, enhancing aim assist and accuracy, is a strong selection.
Is the Inquisitor Worth the Farm?
Farming the Inquisitor Destiny 2 Shotgun requires unwavering dedication, skill mastery, and an unrelenting quest for perfection. However, not everyone possesses the time or expertise for this demanding endeavor. Yet, worry not, as Gamingcy's adept carry services are here to bridge that gap.
Experienced Destiny 2 sherpas possess intricate knowledge and exceptional abilities within our ranks. With unwavering commitment, they undertake the Inquisitor farming journey on your behalf, offering a complete solution to enhance your gaming experience. Whether you're a seasoned veteran or a fresh newcomer, the allure of unlocking the legendary Inquisitor shotgun cannot be underestimated.
Trust in Gamingcy, your reliable online store, and let us enhance your D2 adventure. With our boosts, you'll wield this exceptional Trials weapon with unwavering confidence, dominating the battlefield. Embrace our expertise and embark on a journey to redefine your Destiny 2 legacy, leaving an indelible mark in history. Together, we'll unleash the greatness within the Inquisitor, forging an unforgettable path to glory.
ETA:
Average starting time: 1-3 hours
Average Execution time: 4-10 hours
Rewards you will get:
The Inquisitor

Legendary Energy Shotgun;
Trials of Osiris wins;
Unique Armor and Weapon drops from the Trials of Osiris;
Exp for your Season Pass and Artifact level.
Options available:
Random Roll

: a weapon with

random perk

combos.

Rolls with Guaranteed Perk

: We will get you a weapon with the

desired perk

roll.

God roll:

We will get you a weapon with the desired

god roll

.

Recovery:

an experienced player will securely log into your account and do all the work for you.

Sherpa:

you will play your character yourself with a group of our professional player(s).
Requirements + Important notes:
1800+ Power Level

Trials Access Quest

completed
This weapon can be received

only while this weapon is in the weekly rotation

. If it's not in the current weekly rotation – we'll wait until it becomes obtainable again.