Whistler's Whim Boost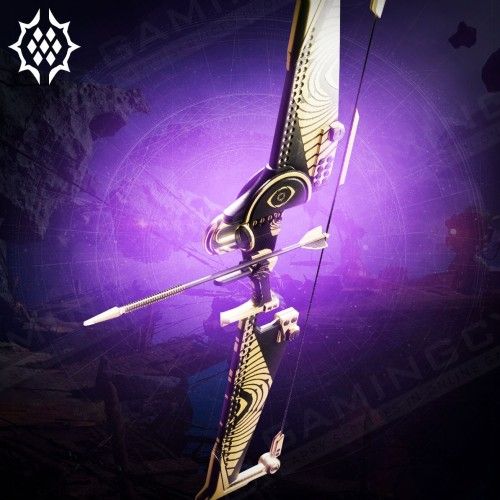 24/7 support
Get a helpful human reply in ±15 seconds!

Hide My Boost
We've developed this unique software to protect you from bans and suspensions. It allows account sharing without flagging an account.

Secure Payments
You can pay securely with PayPal or your Credit Card via Stripe. All payments are covered with the customer protection system and money back guarantee!

Secure Web-site
SSL and HTTPS protocols are used for your 100% privacy & data safety

Enlarge your collections!
An extensive list of unique & rare collectibles makes your gameplay brighter and your whole account more precious!
Welcome to our website's dedicated page, where you can buy the Whistler's Whim boost. This extraordinary Legendary Kinetic Combat Bow is now within reach in Destiny 2's Lightfall expansion. Unleash this weapon's full potential through our premium carry services, delivered by highly skilled D2 sherpas. Their extensive expertise ensures the swift unlocking of your desired armament – whether it's the Whistler's Whim itself, its coveted God Roll, or specific sought-after perks.
Our adept gamers are dedicated to farming the Whistler's Whim on your behalf, guaranteeing a seamless and effortless endeavor. Regardless of your gaming platform – PlayStation, PC, or Xbox –our services are inclusive, providing universal access to our exceptional assistance.
Join us today to embark on your Destiny 2 journey and experience the convenience of elevating your gameplay to new heights through our boosting services.
Enjoy the convenience of boosting your gameplay to the top with our professional D2 services.
Main Reasons to Buy D2 Whistler's Whim
Purchasing the Whistler's Whim is a strong choice for both PvE and PvP gameplay. Its unique perk, Kill Clip, allows for increased damage after reloading following a kill. This perk works well with the bow's precision-based gameplay, providing a potential damage boost for subsequent shots. Additionally, its faster draw speed when equipped makes it a quick and efficient choice during battles.
How to Get the Whistler's Whim?
The exclusive way to acquire Whistler's Whim is by participating in the Trials of Osiris, a competitive PvP event. Engaging in this activity not only adds points to your Trials rank but also awards you with Trials of Osiris engrams. These engrams can be focused via Saint-14's specialized vendor interface at The Tower. If you have an unfortunate streak of not having Whistler's Whim drop, reaching rank 16 with Saint-14 provides an alternative. At this point, you can direct all your Trials of Osiris engrams toward acquiring this specific bow.
If you're inclined to seek the Adept version of Whistler's Whim, pay close attention to the weekly Adept loot pool. Secure seven consecutive wins in Trials to gain entrance to the Lighthouse, where a piece of Adept gear awaits as your reward. If Whistler's Whim (Adept) is tied to a flawless card for that particular weekend, that's your opportunity to strive for the specific variant.
The Perks of the Whistler's Whim and the God Roll
The Whistler's Whim Combat Bow has the following base stats:
Impact: 68
Accuracy: 38
Stability: 64
Handling: 71
Reload Speed: 60
Aim Assistance: 74
Zoom: 18
Airborne Effectiveness: 19
Recoil: 60
Bounce Intensity: 40
Draw Time: 580
The God Roll for Whistler's Whim depends on your preference and playstyle, but here are some recommended perk combinations for both PvE and PvP:
Whistler's Whim PvE God Roll:
Barrel:

Polymer String

Magazine:

Fiberglass Arrow Shaft

Perk 1:

Rapid Hit

Perk 2:

Kill Clip or Gutshot Straight
In PVE, the Whistler's Whim is decent but not exceptional. Choose Polymer String for faster draw time and accuracy. Opt for Fiberglass Arrow Shaft to boost accuracy with minimal stability impact. Rapid Hit is great for precision hits, enhancing stability and reload speed. Consider Cornered for Gutshot Straight or Kill Clip for mowing down enemies in low Power situations.
Whistler's Whim PvP God Roll:
Barrel:

Polymer String

Magazine:

Carbon Arrow Shaft

Perk 1:

Rangefinder or Moving Target

Perk 2:

Kill Clip
For PvP, the ideal Whistler's Whim setup is straightforward. Pick Polymer String for quick draws and Carbon Arrow Shaft for stability against flinching. Rangefinder suits safe long-range shots in the pulse rifle meta, while Moving Target is great for mobile combat. Either way, Kill Clip is a must for post-kill damage boost.
Is the Whistler's Whim Worth the Farm?
Farming the Whistler's Whim Combat Bow in Destiny 2 requires grind and skill. However, not all players have enough mastery or patience for this demanding task. But fear not, as Gamingcy's proficient carry services are here to bridge that gap.
Among our ranks, seasoned Destiny 2 sherpas possess intricate knowledge and exceptional abilities. With unwavering commitment, they undertake the journey of Whistler's Whim farming on your behalf, offering a comprehensive solution to enrich your gaming experience. All will be done fast, safe, and 100% turn-key. Whether you're a seasoned veteran or a new initiate, the allure of unlocking the legendary combat bow, Whistler's Whim, holds immense significance.
Entrust your aspirations to Gamingcy, your unwavering companion, and allow us to elevate your Destiny 2 adventure. With our boosts, you'll wield this extraordinary weapon confidently, asserting dominance on the battlefield. Embrace our expertise and set forth on a journey that will redefine your Destiny 2 legacy, leaving an indelible mark in the chronicles of time. Together, we will unlock the magnificence within the Whistler's Whim, forging an unforgettable path to glory.
ETA:
Average starting time: 1-3 hours
Average Execution time: 4-10 hours
Rewards you will get:
Whistler's Whim

Legendary Kinetic Combat Bow;
Trials of Osiris wins;
Unique Armor and Weapon drops from the Trials of Osiris;
Exp for your Season Pass and Artifact level.
Options available:
Random Roll

: a weapon with

random perk

combos.

Rolls with Guaranteed Perk

: We will get you a weapon with the

desired perk

roll.

God roll:

We will get you a weapon with the desired

god roll

.

Recovery:

an experienced player will securely log into your account and do all the work for you.

Sherpa:

you will play your character yourself with a group of our professional player(s).
Requirements + Important notes:
1800+ Power Level

Trials Access Quest

completed
This weapon can be received

only while this weapon is in the weekly rotation

. If it's not in the current weekly rotation – we'll wait until it becomes obtainable again.