Unexpected Resurgence Boost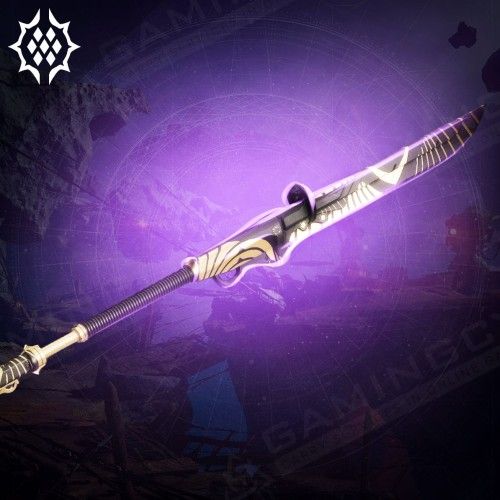 24/7 support
Get a helpful human reply in ±15 seconds!

Hide My Boost
We've developed this unique software to protect you from bans and suspensions. It allows account sharing without flagging an account.

Secure Payments
You can pay securely with PayPal or your Credit Card via Stripe. All payments are covered with the customer protection system and money back guarantee!

Secure Web-site
SSL and HTTPS protocols are used for your 100% privacy & data safety

Enlarge your collections!
An extensive list of unique & rare collectibles makes your gameplay brighter and your whole account more precious!
Explore the offerings on this webpage of Gamingcy, where you can buy the Unexpected Resurgence boost. This exceptional Trials of Osiris Legendary Energy Glaive is now attainable within Destiny 2 Lightfall. Enjoy comprehensive solutions for this powerful weapon through our premium carries, delivered by highly skilled sherpas with extensive expertise. Their profound mastery guarantees a swift unlocking service of your desired D2 items – whether the Unexpected Resurgence, farming its God Roll configuration, or specific coveted perks. Everything will be done fast, cost-effective, and turnkey.
Our adept gamers are wholly devoted to farming the Unexpected Resurgence on your behalf, ensuring a seamlessly effortless encounter. Regardless of your gaming platform – be it PlayStation, PC, or Xbox – our services are finely tailored to all, providing a universally accessible avenue to our exceptional support.
Enroll with us today to embark on your Destiny 2 odyssey and revel in the convenience of heightening your gameplay to its pinnacle through our boosting services.
Why Buying the Unexpected Resurgence is a Great Choice
Purchase the Unexpected Resurgence Glaive for its versatility, catering to PvE and PvP gameplay. Its Adaptive Framed archetype allows it to excel in different scenarios, making it a good choice for clearing mobs in PvE content and offering effective damage against bosses. The weapon's unique combination of perks and increased base stats adds to its desirability for players seeking a balanced and adaptable weapon.
How to Get the Unexpected Resurgence?
To obtain the Unexpected Resurgence Glaive, you need to participate in the Trials of Osiris activity. The non-Adept version can be acquired by reaching level 16 on Saint-14's reward track. The Adept version is obtainable by achieving a flawless run when the weapon is the weekly reward. You can focus on farming the regular Unexpected Resurgence in the Focused Decoding section using Trials engrams and currency from Saint-14's inventory.
The Perks of the Unexpected Resurgence and the God Roll
The Unexpected Resurgence Glaive has the following base stats:
Impact: 80
Range: 60
Shield Duration: 50
Handling: 61
Reload Speed: 55
Aim Assistance: 74
Inventory Size: 51
Airborne Effectiveness: 12
Rounds Per Minute: 55
Charge Time: 50
The God Roll for Unexpected Resurgence depends on your preference and playstyle, but here are some recommended perk combinations for both PvE and PvP:
Unexpected Resurgence PvE God Roll:
Barrel

: Lightweight Emitter

Magazine

: Accurized Rounds

Perk 1

: Subsistence

Perk 2

: Frenzy
The synergy between Subsistence and Frenzy is exceptional, boosting damage and perpetually replenishing the magazine upon eliminations. This results in heightened projectile and melee damage, effortlessly dispatching lesser foes and delivering substantial impact against more formidable adversaries.
Unexpected Resurgence PvP God Roll:
Barrel

: Supercooled Accelerator

Magazine

: Accurized Rounds

Perk 1:

Tilting at Windmills

Perk 2

: Unstoppable Force
Tilting at Windmills and Unstoppable Force form an optimal combination, their effects synergizing magnificently. Utilizing this pairing to block enhances both movement speed and damage output. This empowers wielders of the Glaive to swiftly close distances and deal additional damage when just beyond melee reach.
Is the Unexpected Resurgence Worth the Farm?
Farming the Destiny 2 Glaive, Unexpected Resurgence, through dedicated farming, is a quest that demands unwavering commitment, mastery of skill, and an uncompromising pursuit of excellence. However, not all players possess the luxury of time or expertise required for this formidable undertaking. But fear not, for Gamingcy's adept carry services are poised to bridge this gap.
Seasoned Destiny 2 sherpas wield intricate knowledge and exceptional prowess in our team. With unyielding determination, they embark on the journey of Unexpected Resurgence farming on your behalf, providing a comprehensive solution to elevate your gaming experience. We guarantee a fast and 100% safe execution of any order. Whether you're a battle-hardened Guardian or a newbie, the allure of unlocking the Legendary Glaive, Unexpected Resurgence holds immeasurable appeal.
Place your trust in Gamingcy, your steadfast companion, and allow us to elevate your Destiny 2 odyssey. With our boosts, you'll wield this extraordinary weapon with resolute confidence, asserting dominance on the battlefield. Embrace our expertise and set forth on a journey that will redefine your Destiny 2 legacy, leaving an indelible mark in the annals of time. Together, we will unlock the potential within the Unexpected Resurgence, forging an unforgettable path to glory.
ETA:
Average starting time: 1-3 hours
Average Execution time: 4-10 hours
Rewards you will get:
Unexpected Resurgence

Legendary Energy Glaive;
Trials of Osiris wins;
Unique Armor and Weapon drops from the Trials of Osiris;
Exp for your Season Pass and Artifact level.
Options available:
Random Roll

: a weapon with

random perk

combos.

Rolls with Guaranteed Perk

: We will get you a weapon with the

desired perk

roll.

God roll:

We will get you a weapon with the desired

god roll

.

Recovery:

an experienced player will securely log into your account and do all the work for you.

Sherpa:

you will play your character yourself with a group of our professional player(s).
Requirements + Important notes:
1800+ Power Level

Trials Access Quest

completed
This weapon can be received

only while this weapon is in the weekly rotation

. If it's not in the current weekly rotation – we'll wait until it becomes obtainable again.