Swarmers Boost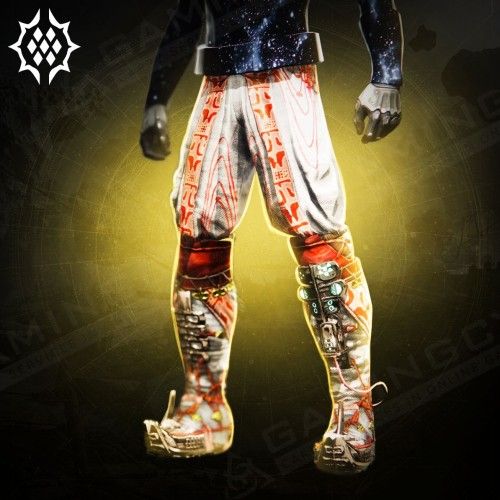 Boosting Schedule
Set the time when the booster may play your account with your manager. We can provide your whole carry while you're AFK without disturbing your usual gaming time!

24/7 support
Get a helpful human reply in ±15 seconds!

Hide My Boost
We've developed this unique software to protect you from bans and suspensions. It allows account sharing without flagging an account.

Secure Payments
You can pay securely with PayPal or your Credit Card via Stripe. All payments are covered with the customer protection system and money back guarantee!

Secure Web-site
SSL and HTTPS protocols are used for your 100% privacy & data safety
Unleash the true potential of your Warlock in Destiny 2 with Gamingcy's Swarmers Boost service. Available for players on PC, PlayStation, and Xbox, this carry will ensure a seamless experience as our team of professional gamers acquires the essential exotic Warlock legs armor for your Guardian.
D2 Swarmers are unique legs designed exclusively for Warlocks, renowned for their incredible team-support capabilities.
Equipping these legs grants you the

Swarmers perk

, which triggers the destruction of a Tangle, subsequently spawning a Threadling. Your Threadlings then unravel targets they damage, providing a distinct advantage in combat.
Wondering how to obtain the Swarmers? Unlocking these exotic Warlock legs requires a bit of luck—they may drop when you successfully complete Legendary or Master Lost Sectors. Each day, these Lost Sectors offer unique loot corresponding to a specific type of armor, depending on the rotation. Therefore, on the days when exotic legs are part of the loot, there is a chance to obtain the coveted Swarmers.
Destiny 2 Swarmers Farm: How does it work?
By purchasing Gamingcy's Swarmers Exotic farming service, you can expect fast and effortless results.
Once you make a purchase, a member of our team will promptly contact you via Discord or Email, typically within 5-10 minutes. You can also reach out to us on Discord using the username Gamingcy at any time.
During our communication, we will discuss important details such as the start time, your preferred playing schedule, and any specific requirements you may have.
While we diligently farm the exotic Warlock legs in D2 on your behalf, our support personnel will keep you informed of the progress and notify you once the task is complete.
Bid farewell to tedious grinding in Destiny 2, as our professional boost service takes care of everything! All that's left to you is enjoy the iconic game without any grind!
Seize this opportunity to enhance your D2 Warlock's desirability in any fireteam by acquiring our Swarmers Boost at Gamingcy. Let us handle the mundane tasks while you eagerly anticipate the extraordinary powers offered by these indispensable Lightfall legs.
We NEVER use any third-party software or exploits, and we do all the work manually.
ETA:
Average starting time: 1-3 hours
Average Execution time: 6-24 hours
Rewards you will get:
Swarmers Exotic Warlock Legs;
Experience for your Season pass and Artifact level;
A chance to get other rng-based rewards during the completion.
Extra options:
I already have this Exotic:

Select this option if you already earned this Exotic and want to get it again. We will farm the desired Exotic, but it drops with a low chance.
Requirements + Important notes:
1810+ Power Leve

l

Lightfall DLC + Campaign completed

Lost Sector

Unlocked

Recovery

(an experienced player will securely log into your account and do all the work for you)