The Summoner Boost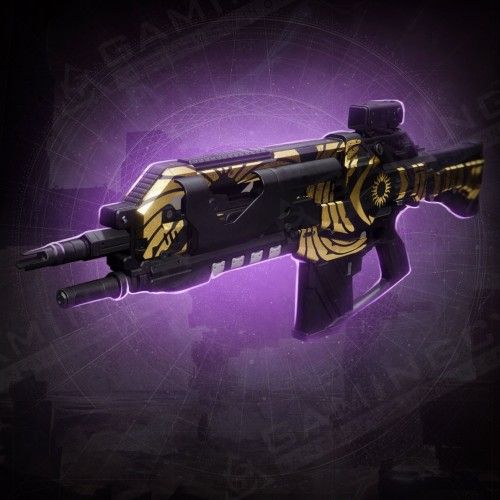 24/7 support
Get a helpful human reply in ±15 seconds!

Hide My Boost
We've developed this unique software to protect you from bans and suspensions. It allows account sharing without flagging an account.

Secure Payments
You can pay securely with PayPal or your Credit Card via Stripe. All payments are covered with the customer protection system and money back guarantee!

Secure Web-site
SSL and HTTPS protocols are used for your 100% privacy & data safety

Enlarge your collections!
An extensive list of unique & rare collectibles makes your gameplay brighter and your whole account more precious!
Explore this page of our website to buy the Summoner boost – an extraordinary Legendary Energy Auto Rifle from Trials of Osiris, now available in Destiny 2's Lightfall expansion. Unleash the full potential of this legendary auto rifle through our premium carries, delivered by experienced D2 sherpas at the top of their game. Their extensive expertise ensures the swift unlocking of your desired weapon – whether it's the Summoner itself, its God Roll, or specific sought-after perks.
Our skilled gamers are dedicated to farming the Summoner on your account, guaranteeing a seamless and effortless experience. Regardless of your gaming platform – be it PlayStation, PC, or Xbox – our services are inclusive, offering universal access to our exceptional assistance. Enlist with us today to embark on your Destiny 2 journey and experience the convenience of elevating your gameplay to new heights through our boosting services.
Buying the Summoner is smart and here's why
Purchasing the Summoner and get exceptional handling and snappy feel of Destiny 2 weapons. Its high rate of fire (600 RPM) makes it effective for both PvE and PvP scenarios. It excels at clearing low health enemies in PvE and can hold its own in PvP engagements. The weapon's range, stability, and reload speed perks contribute to its versatility and overall effectiveness.
How to Get the Summoner?
The Summoner can be obtained by participating in Trials of Osiris. To earn it, you need to acquire a Trials Engram, which is awarded when you increase Saint-14's vendor rank. The Engram can be decrypted through Master Rahool.
Trials is an activity that sets itself apart with a rotating loot pool that updates weekly, meaning there will be intervals when The Summoner is unattainable. In addition to tokens and bounties specific to Trials of Osiris, which also yield gear tied to that week's loot pool, players can secure a distinct piece of loot after achieving three, five, and seven victories on a single card.
The gear associated with each win threshold remains consistent. For example, if The Summoner is linked to a five-win streak, players must reach that milestone on one card for this gun to drop. This specific reward can be claimed only once per character each week. For those who may find PvP combat challenging, it is advisable to aim for this weapon when it is connected to the three-win mark. In this scenario, The Summoner will be part of the rewards distributed through tokens and engrams, which are the fruits of Saint-14's bounties.
The Perks of the Summoner and the God Roll
The Summoner Auto Rifle has the following base stats:
Impact: 21
Range: 40
Stability: 41
Handling: 70
Reload Speed: 56
Aim Assistance: 62
Zoom: 16
Recoil: 57
Bounce Intensity: 43
Rounds Per Minute: 600
The God Roll for Summoner depends on your preference and playstyle, but here are some recommended perk combinations for both PvE and PvP:
Summoner PvE God Roll:
Barrel:

Arrowhead Brake

Magazine:

Appended Mag or High-Caliber Rounds

Perk 1:

Overflow

Perk 2:

Rampage or Dragonfly
When evaluating The Summoner, we focus on swiftly defeating lower-tier and Major enemies. Arrowhead Brake controls recoil for accurate targeting. For the second perk, High-Caliber Rounds are preferred with Overflow, which is the best PVE perk. It instantly refills your magazine upon collecting ammo, allowing continuous eliminations without reloading. Pair Overflow with Rampage or Dragonfly, staple PVE perks, for optimal results.
Summoner PvP God Roll:
Barrel:

Extended Barrel or Smallbore

Magazine:

Richochet Rounds

Perk 1:

Dynamic Sway

Perk 2:

Rangefinder
In both slots, prioritize perks that enhance The Summoner's range. This is vital for auto rifles, especially in a saturated meta. Optimal choices are Extended Barrel and Richochet Rounds, though Smallbore works too. The essential core perk is Dynamic Sway Reduction, the best for auto rifles. If pursuing The Summoner's god rolls, Dynamic Sway Reduction is a must. Lastly, consider Rangefinder to extend engagement distance or Elemental Capacitor for subclass-dependent bonuses.
Is the Summoner Worth the Farm?
Farming the Summoner Destiny 2 Auto Rifle demands dedication, skill, and time. However, not all players have an opportunity to complete this challenging task. But fear not. Gamingcy's expert carry services are here to help!
Our seasoned Destiny 2 sherpas possess deep knowledge and exceptional prowess. With unwavering commitment, they take on the Summoner farming journey on your behalf, offering a comprehensive solution to enhance your gaming experience. Not less importantly, our methods are 100% legit and secure. Whether you're a seasoned veteran or a new player, the allure of unlocking the Summoner legendary auto rifle is significant.
Trust in Gamingcy as your steadfast companion, and let us enhance your Destiny 2 adventure. With our boosts, you'll wield this remarkable weapon confidently, dominating the battlefield. Embrace our expertise and embark on a journey that will redefine your Destiny 2 legacy, leaving an unforgettable mark in history. Together, we'll unlock the full potential of the Summoner, forging an unparalleled path to glory.
ETA:
Average starting time: 1-3 hours
Average Execution time: 4-10 hours
Rewards you will get:
The Summoner

Legendary Energy Auto Rifle;
Trials of Osiris wins;
Unique Armor and Weapon drops from the Trials of Osiris;
Exp for your Season Pass and Artifact level.
Options available:
Random Roll

: a weapon with

random perk

combos.

Rolls with Guaranteed Perk

: We will get you a weapon with the

desired perk

roll.

God roll:

We will get you a weapon with the desired

god roll

.

Recovery:

an experienced player will securely log into your account and do all the work for you.

Sherpa:

you will play your character yourself with a group of our professional player(s).
Requirements + Important notes:
1800+ Power Level

Trials Access Quest

completed
This weapon can be received

only while this weapon is in the weekly rotation

. If it's not in the current weekly rotation – we'll wait until it becomes obtainable again.