Igneous Hammer Boost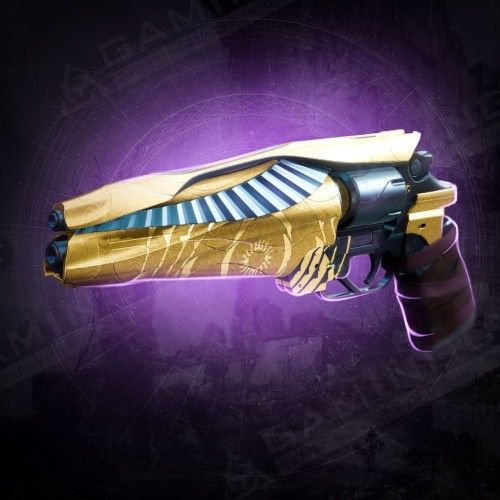 24/7 support
Get a helpful human reply in ±15 seconds!

Hide My Boost
We've developed this unique software to protect you from bans and suspensions. It allows account sharing without flagging an account.

Secure Payments
You can pay securely with PayPal or your Credit Card via Stripe. All payments are covered with the customer protection system and money back guarantee!

Secure Web-site
SSL and HTTPS protocols are used for your 100% privacy & data safety

Enlarge your collections!
An extensive list of unique & rare collectibles makes your gameplay brighter and your whole account more precious!
Explore the offering on this page of our website where you can buy the Igneous Hammer boost. This Trials of Osiris Legendary Energy Hand Cannon, now attainable within Destiny 2 Lightfall, can be yours. Unleash the full potential of this weapon through our premium carry services, delivered by expert D2 sherpas at the pinnacle of their game.
With their extensive knowledge, you're ensured swift unlocking of your desired gear. Whether it's the Igneous Hammer itself, complete with its God Roll, or specific coveted perks, our seasoned gamers are dedicated to obtaining it on your behalf. Your journey towards this weapon will be effortless, thanks to their dedicated farming services.
Platform versatility is a non-issue – be it PlayStation, PC, or Xbox, our offer caters to all, ensuring all players have access to our exceptional assistance. Join us today to initiate your Destiny 2 adventure and explore the ease of enhancing your gameplay to reach the summit, courtesy of our boosting services.
Your Main Reasons to Buy D2 Igneous Hammer
Purchase the Igneous Hammer and get its high impact and range, which makes it a potent choice for engagements at a distance. Being in the 120 RPM (rounds per minute) archetype, it delivers heavy damage per shot. Its perks can further enhance its performance, making it a powerful option for both PvE and PvP content. It is considered to be one of the best hand cannons in D2.
How to Get the Igneous Hammer?
Your most reliable option involves taking the tokens you farm during Trials matches to Saint-14's vendor station in the Tower. However, you must first qualify the Igneous Hammer as a possible reward by securing enough wins. Once you've done that, you can exchange those hard-earned tokens to claim this sought-after weapon finally.
When the Igneous Hammer is aligned with a three-win reward in Trials of Osiris, your chances of acquiring it increase substantially. Don't be disheartened if you don't snag it on your first few tries; persistence pays off. This is a weapon you'll definitely want to add to your collection, and it's worth the competitive grind in PvP.
The Perks of the Igneous Hammer and the God Roll
The Igneous Hammer Hand Cannon has the following base stats:
Impact: 92
Range: 65
Stability: 35
Handling: 37
Reload Speed: 30
Aim Assistance: 69
Zoom: 14
Airborne Effectiveness: 23
Recoil: 95
Bounce Intensity: 5
Rounds Per Minute: 120
The God Roll for Igneous Hammer depends on your preference and playstyle, but here are some recommended perk combinations for both PvE and PvP:
Igneous Hammer PvE God Roll:
Barrel

: Fluted Barrel (Increased handling speed)

Magazine

: Appended Mag (Increased magazine size)

Perk 1

: Outlaw (Precision kills greatly decrease reload time)

Perk 2

: Rampage (Kills grant bonus damage for a limited time)
This roll emphasizes reload speed and damage output, making it effective for dealing with enemies in PvE activities.
Igneous Hammer PvP God Roll:
Barrel

: Hammer Forged Rifling (Increased range)

Magazine

: Ricochet Rounds (Increased stability and projectiles bounce off surfaces)

Perk 1

: Killing Wind (Final blows increase mobility, range, and handling)

Perk 2

: Rampage (Kills grant bonus damage for a limited time)
This roll focuses on range, stability, and damage for effective engagements in PvP situations, especially in the Crucible.
Is the Igneous Hammer Worth the Farm?
Farming the Igneous Hammer Destiny 2 Hand Cannon demands unyielding dedication, mastery of skill, and an unwavering quest for perfection. However, not all players possess the luxury of time or the expertise required for this challenging undertaking. But worry not, for Gamingcy's adept carry services are poised to bridge that gap.
Among our ranks, skilled Destiny 2 sherpas showcase intricate expertise and exceptional prowess. With resolute commitment, they undertake the Igneous Hammer farming journey on your behalf, offering a comprehensive solution to elevate your gaming experience. All that - at a low price, fast, and 100% hassle-free. Whether you're a seasoned high-exp D2 Guardian or a fresh player, the allure of unlocking the legendary Igneous Hammer hand cannon cannot be underestimated.
Place your confidence in Gamingcy, your steadfast companion, and allow us to enhance your Destiny 2 odyssey. With our boosts, you'll wield this extraordinary weapon with unwavering assurance, reigning supreme on the battleground. Embrace our proficiency and embark on a voyage that will redefine your Destiny 2 progress, leaving an indelible mark in your gameplay. Together, we shall unlock the greatness within the Igneous Hammer, forging an unforgettable path to success!
ETA:
Average starting time: 1-3 hours
Average Execution time: 4-10 hours
Rewards you will get:
Igneous Hammer

Legendary Energy Hand Cannon;
Trials of Osiris wins;
Unique Armor and Weapon drops from the Trials of Osiris;
Exp for your Season Pass and Artifact level.
Options available:
Random Roll

: a weapon with

random perk

combos.

Rolls with Guaranteed Perk

: We will get you a weapon with the

desired perk

roll.

God roll:

We will get you a weapon with the desired

god roll

.

Recovery:

an experienced player will securely log into your account and do all the work for you.

Sherpa:

you will play your character yourself with a group of our professional player(s).
Requirements + Important notes:
1800+ Power Level

Trials Access Quest

completed
This weapon can be received

only while this weapon is in the weekly rotation

. If it's not in the current weekly rotation – we'll wait until it becomes obtainable again.