Forgiveness Boost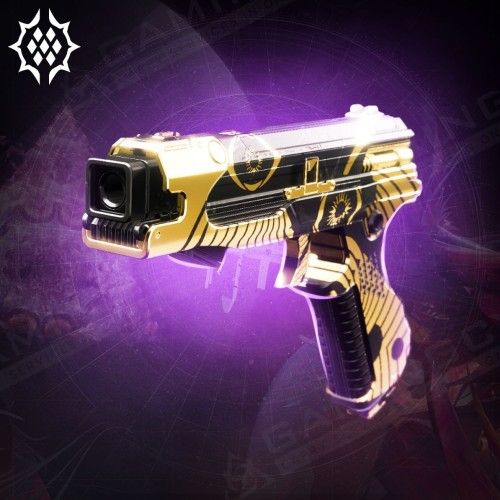 24/7 support
Get a helpful human reply in ±15 seconds!

Hide My Boost
We've developed this unique software to protect you from bans and suspensions. It allows account sharing without flagging an account.

Secure Payments
You can pay securely with PayPal or your Credit Card via Stripe. All payments are covered with the customer protection system and money back guarantee!

Secure Web-site
SSL and HTTPS protocols are used for your 100% privacy & data safety

Enlarge your collections!
An extensive list of unique & rare collectibles makes your gameplay brighter and your whole account more precious!
Buy the Forgiveness boost available on this webpage, offering you the chance to acquire the remarkable Trials of Osiris Legendary Energy Sidearm, now accessible within Destiny 2 Lightfall. Unleash the full potential of this legendary sidearm through our premium carry services, which are provided by highly experienced D2 sherpas. Their extensive expertise ensures a rapid unlocking of your desired weaponry – whether it's the Forgiveness itself, its coveted God Roll, or specific sought-after perks.
Our skilled gamers are dedicated to farming the Forgiveness on your behalf, guaranteeing a smooth and effortless experience. No matter your gaming platform – be it PlayStation, PC, or Xbox – our services cater to all, ensuring everyone has access to our exceptional assistance.
Join us today to embark on your Destiny 2 journey and experience the convenience of enhancing your gameplay to the highest level through our boosting services.
Your Main Reasons to Buy D2 Forgiveness
Purchase the Forgiveness and get an Arc Sidearm with a hard-hitting two-burst fire rate. It can make it a formidable choice for close to medium-range fights. Its notable stats include an Impact of 56, a Range of 60, and a Stability of 41, making it effective in its intended range. It also has an Aim Assistance of 90, which can aid in accurately landing shots. Moreover, this weapon boasts a truly impressive PvP and PvE perks.
How to Get the Forgiveness?
To acquire Forgiveness, your path lies through the Trials of Osiris. Engaging in this PvP activity earns points towards your Trials rank. Progression through these ranks yields Trials engrams, which can be refined via Saint-14's interface at The Tower. If luck doesn't favor an early drop of Forgiveness, fear not; reaching rank 16 with Saint-14 ensures you can channel all your Trials engrams towards this coveted sidearm.
For those with patience, an alternative option exists: await the week when Forgiveness is the Adept weapon. Achieve flawlessness in Trials of Osiris. A seven-match winning streak without falter opens the doors to the Lighthouse, bestowing you Adept gear. Therefore, to lay hands on the prized Forgiveness(Adept), keep an eye on the flawless reward for the week in question.
The Perks of the Forgiveness and the God Roll
The Forgiveness Sidearm has the following base stats:
Impact: 56
Range: 65
Stability: 46
Handling: 44
Reload Speed: 25
Rounds Per Minute: 325
Magazine: 25
Aim Assistance: 90
Inventory Size: 33
Zoom: 12
Airborne Effectiveness: 25
Recoil: 96
Bounce Intensity: 4
The God Roll for Forgiveness depends on your preference and playstyle, but here are some recommended perk combinations for both PvE and PvP:
Forgiveness PvE God Roll:
Barrel:

Smallbore

Magazine:

Appended Mag or High-Caliber Rounds

Perk 1:

Demolitionist or Subsistence

Perk 2:

Adrenaline Junkie
The Forgiveness offers surprisingly strong PVE options. I'm going with Smallbore for +7 stability and range in the barrel slot. This aids in hitting distant targets and landing critical shots. For the magazine, choose Appended Mag for more ammo without penalties or High-Caliber Rounds for extra range and flinch potential. I prefer the latter for its slight advantage.
In primary perks, Demolitionist and Subsistence are solid. My choice is Demolitionist paired with Adrenaline Junkie, which synergizes well and should shine in the upcoming Arc 3.0 season.
Forgiveness PvP God Roll:
Barrel:

Smallbore

Magazine:

Ricochet Rounds

Perk 1:

Moving Target

Perk 2:

Rapid Hit
Forgiveness's PVP setup prioritizes stability and range for distant target takedowns and controlling the two-round burst. Opt for Smallbore to boost range and stability and Ricochet Rounds for bullet bounce and additional bonuses. This combo yields +12 range and +17 stability.
For primary perks, Moving Target excels due to the need for close engagements with a sidearm. Rapid Hit is ideal in the second slot, accelerating reloads and enhancing stability, requiring precision hits – achievable with this roll's stability stat of 57.
Is the Forgiveness Worth the Farm?
Farming the Forgiveness Destiny 2 Sidearm requires unyielding commitment, skill mastery, and an unwavering pursuit of perfection. Yet, not all players possess the time or expertise for this challenging endeavor. But fear not, for Gamingcy's expert carry services are here to bridge that gap.
Our team of seasoned Destiny 2 sherpas brings extensive knowledge and exceptional prowess. With unwavering dedication, they undertake the Forgiveness farming journey on your behalf, offering a comprehensive solution to enhance your gaming experience. Whether you're a seasoned veteran or a fresh initiate, the significance of unlocking the legendary Forgiveness sidearm cannot be overstated.
Trust in Gamingcy as your steadfast companion, allowing us to elevate your Destiny 2 journey. Through our boosts, you'll wield this exceptional weapon with confidence, reigning supreme on the battlefield. Embrace our expertise and embark on a path that will redefine your Destiny 2 legacy, leaving an indelible mark in history. Together, we'll unlock the full potential of the Forgiveness, forging an unforgettable path to glory.
ETA:
Average starting time: 1-3 hours
Average Execution time: 4-10 hours
Rewards you will get:
Forgiveness

Legendary Energy Sidearm;
Trials of Osiris wins;
Unique Armor and Weapon drops from the Trials of Osiris;
Exp for your Season Pass and Artifact level.
Options available:
Random Roll

: a weapon with

random perk

combos.

Rolls with Guaranteed Perk

: We will get you a weapon with the

desired perk

roll.

God roll:

We will get you a weapon with the desired

god roll

.

Recovery:

an experienced player will securely log into your account and do all the work for you.

Sherpa:

you will play your character yourself with a group of our professional player(s).
Requirements + Important notes:
1800+ Power Level

Trials Access Quest

completed
This weapon can be received

only while this weapon is in the weekly rotation

. If it's not in the current weekly rotation – we'll wait until it becomes obtainable again.