Astral Horizon Boost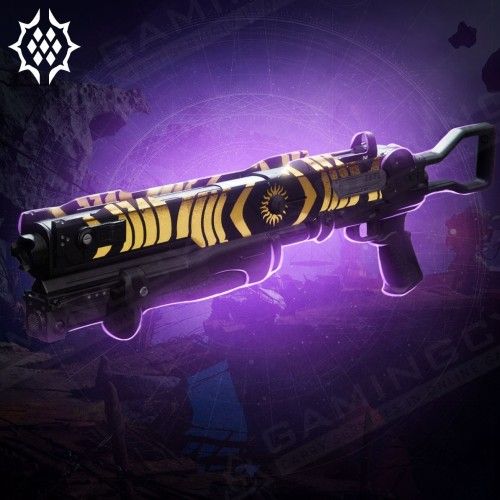 24/7 support
Get a helpful human reply in ±15 seconds!

Hide My Boost
We've developed this unique software to protect you from bans and suspensions. It allows account sharing without flagging an account.

Secure Payments
You can pay securely with PayPal or your Credit Card via Stripe. All payments are covered with the customer protection system and money back guarantee!

Secure Web-site
SSL and HTTPS protocols are used for your 100% privacy & data safety

Enlarge your collections!
An extensive list of unique & rare collectibles makes your gameplay brighter and your whole account more precious!
On this page, you can buy the Astral Horizon boost – an exceptional Trials of Osiris Legendary Kinetic Shotgun now attainable within Destiny 2 Lightfall. Unleash this weapon's full potential through our premium carry services, brought to you exclusively by highly skilled D2 sherpas. Their extensive PvP expertise ensures the swift unlocking of your desired gear – whether it's the Astral Horizon itself, its optimal God Roll, or specific perks. All the job will be done fast and turnkey.
Our PRO gamers are dedicated to farming the Astral Horizon on your behalf, ensuring a smooth and effortless encounter. Irrespective of your gaming platform – PlayStation, PC, or Xbox – our services cater to all, guaranteeing universal access to our exceptional support.
Choose Gamingcy to embark on your Destiny 2 journey and discover the convenience of enhancing your gameplay to its zenith with our boosting services.
Your Main Reasons to Buy D2 Astral Horizon
Purchasing the Astral Horizon and get its high impact and the ability to one-shot opponents in PvP activities like Crucible. It belongs to the Aggressive Frame archetype, which grants it high damage per shot. The spread pellet pattern, combined with its high impact, makes it deadly in close-quarters engagements. It's known for its versatility, performing well in both PvP and PvE scenarios.
How to Get the Astral Horizon?
To obtain Astral Horizon, players need to participate in the Trials of Osiris, a competitive PvP activity. Upgrading the Saints' reputation to level 16 will provide players with a curated version of the shotgun with the Slideshot and One-Two Punch perks. Alternatively, players with previous versions of Astral Horizon unlocked in their Collections can focus on the weapon using a Trials Engram, 20,000 Glimmers, and 25 Legendary Shards.
If you aim to acquire the Adept weapon, achieving a flawless run is your first step. This involves securing seven consecutive wins in the Trials of Osiris and obtaining a Trials Passage from Saint-14. You'll be rewarded with the Adept Astral Horizon upon accomplishing this feat. At this juncture, you have a choice: either trade in your Trials Passage for an additional roll of Astral Horizons (Adept) or continue your PvP activity within Trials of Osiris using your flawless passage. Each victory on this route provides an opportunity for a random drop of another Astral Horizons (Adept) roll. Do keep in mind that the Adept gear on offer rotates weekly, meaning Astral Horizons won't always be in the loot pool.
The Perks of the Astral Horizon and the God Roll
The Astral Horizon Shotgun has the following base stats:
Impact: 80
Range: 24
Stability: 27
Handling: 28
Reload Speed: 33
Aim Assistance: 34
Zoom: 12
Airborne Effectiveness: 5
Recoil: 62
Bounce Intensity: 38
Rounds Per Minute: 55
The God Roll for Astral Horizon depends on your preference and playstyle, but here are some recommended perk combinations for both PvE and PvP:
Astral Horizon PvE God Roll:
Barrel

: Full Choke (Tightened barrel for reduced projectile spread)

Magazine

: Accurized Rounds (Range +10)

Perk 1

: Pulse Monitor (Automatically reloads when critically wounded)

Perk 2

: Killing Wind (Final blows grant increased mobility, range, and handling)
Astral Horizon PvP God Roll:
Barrel

: Full Choke (Tightened barrel for reduced pellet spread)

Magazine

: Accurized Rounds (Range +10)

Perk 1

: Slideshot (Sliding partially reloads the magazine and improves range)

Perk 2

: Opening Shot (Improved accuracy and range on opening shot of attack)
Is the Astral Horizon Worth the Farm?
Farming the Astral Horizon Destiny 2 Shotgun demands unwavering dedication, skill mastery, and an unwavering pursuit of excellence. Yet, not all players possess the luxury of time or expertise for this demanding endeavor. However, rest assured, Gamingcy's expert carry services are poised to bridge that gap.
Among our ranks, experienced Destiny 2 sherpas showcase intricate knowledge and exceptional prowess. With unwavering commitment, they embark on the journey of Astral Horizon farming on your behalf, offering a comprehensive solution to enrich your gaming adventure. Regardless of whether you're a seasoned veteran or a fresh initiate, the allure of unlocking the legendary shotgun, Astral Horizon, cannot be underestimated.
Place your confidence in Gamingcy, your steadfast partner, and allow us to enhance your Destiny 2 odyssey. Through our boosts, you'll wield this remarkable weapon with unwavering confidence, reigning supreme on the battlefield. Embrace our expertise and set forth on a journey that will redefine your Destiny 2 legacy, leaving an indelible mark in the records of time. Together, we will unlock the greatness within the Astral Horizon, forging an unforgettable path to glory.
ETA:
Average starting time: 1-3 hours
Average Execution time: 4-10 hours
Rewards you will get:
Astral Horizon

Legendary Kinetic Shotgun;
Trials of Osiris wins;
Unique Armor and Weapon drops from the Trials of Osiris;
Exp for your Season Pass and Artifact level.
Options available:
Random Roll

: a weapon with

random perk

combos.

Rolls with Guaranteed Perk

: We will get you a weapon with the

desired perk

roll.

God roll:

We will get you a weapon with the desired

god roll

.

Recovery:

an experienced player will securely log into your account and do all the work for you.

Sherpa:

you will play your character yourself with a group of our professional player(s).
Requirements + Important notes:
1800+ Power Level

Trials Access Quest

completed
This weapon can be received

only while this weapon is in the weekly rotation

. If it's not in the current weekly rotation – we'll wait until it becomes obtainable again.