Shaman Transmog Boost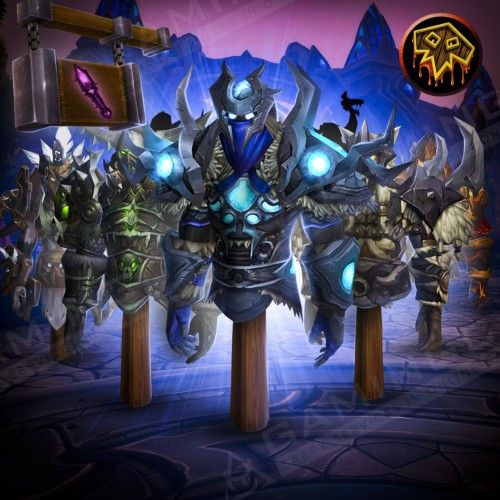 Boosting Schedule
Set the time when the booster may play your account with your manager. We can provide your whole carry while you're AFK without disturbing your usual gaming time!

Hide My Boost
We've developed this unique software to protect you from bans and suspensions. It allows account sharing without flagging an account.

Secure Payments
You can pay securely with PayPal or your Credit Card via Stripe. All payments are covered with the customer protection system and money back guarantee!

Secure Web-site
SSL and HTTPS protocols are used for your 100% privacy & data safety

Enlarge your collections!
An extensive list of unique & rare transmogs makes your gameplay brighter and your whole account more precious!
This boosting service allows you to buy Shaman Transmogs boosting for real money. All EU and US servers are supported. Account sharing is required.
Every service we offer is performed manually by our skilled players, seasoned experts who have fine-tuned their understanding of the game's mechanics and intricacies.
A gaming professional from our team will securely access your account and seamlessly execute the Shaman transmog set boost. He will persistently engage in the requisite PvE/PvP World of Warcraft activities until your character gets the full outfit.
What does this service imply?
Shaman transmog sets farm can often be time-consuming and unpredictable due to its heavy reliance on RNG. Each PvE session could last up to an hour, usually necessitating multiple tries. Concurrently, PvP sets demand substantial in-game currency to be farmed.
Our platform allows you to purchase the best Shaman Transmog sets (PvP and PvE) from previous WoW expansions: Classic, The Burning Crusade (TBC), Wrath of the Lich King (WotLK), Cataclysm, Mists of Pandaria (MoP), Warlords of Draenor (WoD), Legion, Battle for Azeroth (BFA), Shadowlands.
Will I get any bonus rewards?
Choosing Gamingcy's WoW Shaman transmogs boost is a reasonable decision that frees up your time and energy. Any gold or other RNG-dependent rewards accrued during the service's execution are yours to keep (most often, it's some bonus weapons skins).
WoW Shaman Transmog Boosts: All Sets in One Place
While designing this service, our primary goal was to make a page where you can buy a super-fast farm of all kinds of Shaman Transmogrifications.
By purchasing unique xmog sets boosts through Gamingcy, you bypass the monotonous grinding and the vagaries of RNG, which inevitably come into play given that most items have a drop chance of around 10-20% (or even less).
Save your time and enhance your gameplay!
This service is an optimal choice for WoW collectors: it saves countless hours of your time and provides access to the rarest and most striking gear appearances for your Shaman. The transmogrification of gear revitalizes your gameplay and gives your cherished character a fresh outlook. Every player should seize this opportunity, especially considering the game's age and the constant desire for new experiences it brings.
How does the Shaman PvP Sets unlocking work?
PvP mog sets farming is largely currency-driven, involving non-rated arenas and random battlegrounds. Meanwhile, the PvE gear grind implies dealing with RNG and low drop rates (having high-level alternative characters on your account could expedite progress). Nonetheless, by choosing a specific set from our platform, you are 100% assured of its acquisition: our player will persist until it is received.
This type of carry service is intended to take your gameplay to the next level. How? If there are Shaman transmogrification gear skins you fancy, you'll inevitably set about acquiring it. Given the vast content in WoW Retail (raids, dungeons, arenas, mounts, achievements, etc.) and the limited playtime most adult gamers can afford, your gaming might devolve into endless xmogs farming. As a result, more thrilling high-level activities might have to be forfeited to unlock the best Shaman transmogs.
Gaming should generate joy and excitement: savor the thrill of playing an epic-looking character, and we'll handle the rest. More importantly, we'll do it entirely at your convenience without disrupting your regular playtime (you can designate the time for our pilot to access your account).
Shaman Transmog Sets Farm: The Process Explained
After purchasing the Shaman transmog boosting, our manager will reach out to you via Skype/Discord/Email. We typically respond within a window of

5-10 minutes

. Alternatively, you can contact us round-the-clock via

Gamingcy on Discord

.
During this interaction, you'll iron out all the specifics about the service: commencement time, a comfortable play schedule, and other details.
Our manager will

update you

throughout the boost and instantly notify you through your preferred messenger once the task is complete.
All Shaman tmog sets from this list will be reliably gathered by our top-rated PRO gamers, well-versed in the most efficient strategies for tackling legacy WoW content (raids, dungeons, quests, non-rated PvP).
Say goodbye to grinding for hours on end in World of Warcraft for new outfits: purchase a boost, and let Gamingcy take care of all the routine tasks!
ETA:
Average starting time: 1-3 hours
Average Execution time: 1-3 weeks
Rewards & Options:
Transmog sets from Classic:

Transmog gear Tier 1 drop in Molten Core raid. Get the So Hot Right Now achievement.
Transmog gear Tier 2 drops in Blackwing Lair raid. Get the Dress in Lairs achievement.
Transmog gear Tier 2.5 drops in the Temple of Ahn'Qiraj raid. Get the Accessor-Eyes achievement.
Transmog sets from The Burning Crusade:
Transmog sets from Wrath of the Lich king:
Transmog sets from Cataclysm:
Transmog sets from Mists of Pandaria:
Transmog sets from Warlords of Draenor:
Transmog sets from Legion:
Transmog sets from Battle for Azeroth:
Transmog sets from Shadowlands:
Special Sets:
Requirements + Important notes:
60

+ level

character in EU or US servers

Account sharing

(an experienced player will securely log into your account and do all the work for you)
Depending on raid difficulty, you will get one or more desired sets:
PvP sets: