Castle Nathria Transmog Sets Boost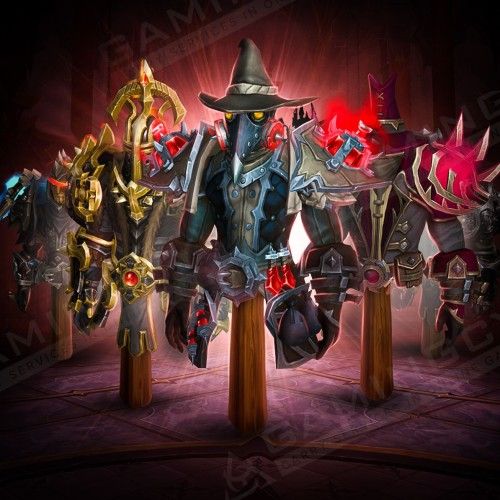 Boosting Schedule
Set the time when the booster may play your account with your manager. We can provide your whole carry while you're AFK without disturbing your usual gaming time!

Hide My Boost
We've developed this unique software to protect you from bans and suspensions. It allows account sharing without flagging an account.

Secure Payments
You can pay securely with PayPal or your Credit Card via Stripe. All payments are covered with the customer protection system and money back guarantee!

Secure Web-site
SSL and HTTPS protocols are used for your 100% privacy & data safety

Enlarge your collections!
An extensive list of unique & rare mounts makes your gameplay brighter and your whole account more precious!
This service lets you purchase Castle Nathria Transmogs boost for real money in World of Warcraft Dragonflight. All offerings are performed manually by expert gamers who have thoroughly honed their skills in the game.
Our professional player will securely access your account and deliver a seamless Nathria transmog gear boosting by farming the WoW Shadowlands raid until the complete CN equipment outfit is obtained for your character.
Unlocking Castle Nathria transmog sets can be time-consuming and laborious due to the highly RNG-based nature of the process. Each raid attempt can take up to an hour, often requiring multiple runs to complete the set. However, CN skins boast an impressive appearance on most classes and races, making them highly sought-after for transmogrification.
Gamingcy's World of Warcraft Nathria transmog boost presents an excellent opportunity to conserve time and effort. All WoW gold and other RNG-based CN rewards obtained during the carry are yours to keep. Additionally, you'll progress towards the Azeroth's Next Top Model meta-achievement.
How to Get Nathria Transmog Gear Quickly?
The solution is simple - buy Nathria transmog sets farming from our skilled WoW players!
Transmogrification, often referred to as "Transmog," is a popular feature in World of Warcraft that allows you to customize the appearance of your character's armor and weapons. By collecting different Transmog sets from various in-game activities such as raids, dungeons, and PvP, you can create unique and visually striking looks for your characters. These sets often reflect the theme of the content they were obtained from and symbolize your achievements.
For those with alternate characters, the process may be faster. Choose Gamingcy's transmog sets farm service and bypass the monotonous CN raid gear grinding.
This boosting service is ideal for World of Warcraft collectors, saving countless hours and granting your character access to the rarest and most visually appealing gear skins.
Benefit from Gamingcy's WoW Nathria xmog unlocking service and quickly expand your World of Warcraft collections!
Nathria Transmog Sets Boost
How does it work?
The entire process is quick and straightforward. After buying the Nathria transmog sets boost, our manager will promptly contact you via Skype/Discord/Email, usually within 5-10 minutes. You can also reach us 24/7 through Gamingcy Discord.
During this communication, you will discuss the details of the CN carry, including start time, preferred playing schedule, and other specifics.
Our manager will keep you informed throughout the boosting process and promptly notify you via your chosen messenger when the task is complete. Say goodbye to grinding WoW skins for hours; purchase our boost and leave the routine to Gamingcy!
ETA:
Average starting time: 1-3 hours
Average Execution time: 1-5 weeks
Rewards & Options description:
Castle Nathria Armor Set

in the desired difficulty;
Castle Vain achievement;
Criteria for the Azeroth's Next Top Model achievement (

«Stylist» title

);
Some

raid achievements

(depends on chosen difficulty).
Depending on your armor type and raid difficulty, you will get one or more desired sets:
Requirements + Important notes:
70 level

character in EU or US servers

Account sharing

(an experienced player will securely log into your account and do all the work for you)